top headlines:
Tuesday, February 17, 2015
State License Plate Reader Bans Pick Up Steam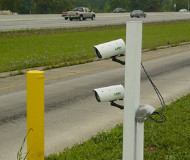 For years, police agencies around the country have deployed automated license plate reader cameras (ALPR, also known as ANPR) without seeking public input or approval. Often the federal government picks up the tab for the cameras in the form of homeland security grants that support an effort to centralize a repository of the driving histories of motorists. The scope of the effort has inspired a legislative backlash. State lawmakers in Florida, Indiana, Missouri, Montana, New Jersey, Vermont and Virginia are contemplating measures that range from mild restrictions on the practice to outright bans on the scanning technology. In Virginia, state police were caught using ALPR to spy on attendees at political rallies on the Republican and Democratic presidential ticket in 2008. As a result, lawmakers have advanced a mild set of restrictions. Senate Bill 965, if enacted, would allow police agencies to preserve license plate data for up to seven days in relation to a criminal investigation, but they would have to obtain a warrant to preserve the data beyond seven days. Earlier this month the state Senate gave unanimous approval to the measure. A state House committee approved the bill on a 17 to 4 vote on Friday. Montana state lawmakers are taking a firmer stance, banning license plate readers with exceptions weigh station cameras and cameras used by meter maids to issue parking tickets. City officials could also use cameras for "planning" purposes, but no personally identifiable information could be stored when used for that purpose without a warrant. House Bill 344 passed the state House Judiciary Committee on Friday. The Tenth Amendment Center has been encouraging states to take action on ALPR restrictions in order to cut off the ability of federal agencies to add information to a nationwide motorist tracking databases. "No ALPR data means no license plate tracking program," the group's spokesman, Mike Maharrey, said. "More importantly, this limits government power and advances liberty on both the state and national level." The Florida, Indiana, Missouri, New Jersey and Vermont legislatures have not taken action on the license plate camera legislation that has been introduced.


Monday, February 16, 2015
Speed Cameras Burn In Italy, France, UK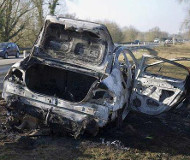 Vigilantes set fire to a pair of speed cameras in Slough, England last Monday around 1am. According to the Slough Express, the automated ticketing machines on Uxbridge Road suffered moderate damage. The speed camera car was set on fire in Nantes, France on Wednesday at 2:30am fared much worse. Presse Ocean reported that the Peugeot 407 photo radar vehicle burned to the ground on Prairie de Mauves Boulevard. In Caspoggio, Italy, two men, aged 22 and 23, set fire to a "Velo OK" brand speed camera last week Sunday at around 3am. According to Gazzetta di Sondrio, the pair knocked the camera over, then set it on fire when a passing police car saw what was happening and gave chase. The automated ticketing machine was disabled as a result of the damage done.


Friday, February 13, 2015
Opinion: US Senator Reports On Automobile Privacy Threat

Senator Edward J. Markey (D-Massachusetts) on Monday released a report on automotive privacy highlighting the failure of vehicle manufacturers to ensure the highest levels of security and privacy. The report examined the measures industry has taken to prevent electronic intrusion and the way companies gather and treat sensitive personal information. Markey concluded that government intervention may be appropriate. "New standards are needed to plug security and privacy gaps in our cars and trucks," Markey's news release explained. "We need to work with the industry and cyber-security experts to establish clear rules of the road to ensure the safety and privacy of 21st-century American drivers." Left out of his analysis was any mention of the threats to security and privacy created by the government's own regulations. Markey based his report on responses to a series of questions he received from BMW, Chrysler, Ford, General Motors, Honda, Hyundai, Jaguar/Land Rover, Mazda, Mercedes-Benz, Mitsubishi, Nissan, Porsche, Subaru, Toyota, Volkswagen/Audi and Volvo. Markey had asked them to outline their policies on a number of issues, including retention of electronic data recorder or black box data. Markey suggested the industry's voluntary decision to limit data collection was inadequate. "While this is a good step forward, limiting themselves to collection 'only as needed for legitimate business purposes' still raises many questions about the extent to which companies will continue to collect sensitive information," Markey's report explained. "The principles also do not ensure that consumers will have rights to prevent data collection in the first place." Markey's report did not mention that in December 2012, US Department of Transportation formally proposed to mandate that all automakers to install event data recorders. The final rule remains pending, but an existing federal rule mandates that automotive black boxes collect certain data. "In sum, the objectives of our regulation are to get the right data, in sufficient quantity and in a standardized format, and to ensure that the data can survive most crash events and be retrieved by intended users," 49 CFR Part 563, states. Markey faulted the industry for failing to disclose to consumers how information might be used or shared with third parties. "This lack of transparency in personal vehicle data usage leaves consumers with little knowledge about how the companies actually use their data," Markey's report states. Markey made no mention of the ongoing federal effort to create a centralized database that tracks the movement of all motorists using equipment such as license plate reader cameras and toll road transponders. These government-sponsored programs have only come to light in heavily redacted documents released under the pressure of a freedom of information lawsuits by the American Civil Liberties Union (ACLU). As a US senator, Markey has the power to amend legislation and vote to withhold funding if he wishes to make an effort to stop any federal agency's privacy violation. A copy of Markey's report is available in a PDF file at the source link below.
Source:

Tracking and Hacking (US Senator Edward Markey, 2/9/2015)


Thursday, February 12, 2015
California: Appellate Red Light Camera Ruling Worries Redflex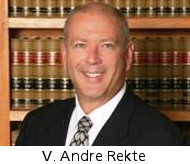 One of California's largest providers of red light camera systems believes a recent Court of Appeal decision spells trouble for the industry. The state's second-highest court found that proof of improper calibration was enough to cast doubt on an automated ticketing machine's reliability (view ruling). Redflex Traffic Systems of Australia asked the state Supreme Court to "depublish" the California v. Rekte decision, effectively erasing it from the books. "Redflex and its customers would be prejudiced if Rekte were left published, because it would cause confusion in the traffic courts and in the public," Redflex attorney Michael D. Stewart wrote. Unpublished cases cannot be cited as precedent in a California courtroom. Motorists interested in challenging citations without a published decision in hand would have to repeat from scratch all arguments about evidentiary problems. Redflex fears that easy challenges would lead to a loss of revenue without that legal roadblock. Redflex insists the appellate court was wrong to side with motorists since the state Supreme court sided with the red light camera industry in California v. Goldsmith (read decision) and California v. Gray (read decision). Redflex also mocked the defendant for hiring an expert to verify the yellow signal timing without actually examining the yellow time of Rekte's alleged violation. "Mr. Rekte never presented any evidence as to the duration of the yellow light at the time of his specific violation," Stewart wrote. "He only showed that the yellow phase was supposedly too short on dates before and after the date of his violation. Such a showing is too attenuated to rebut the statutory presumption that the video and photos 'constitute an accurate representation of the images they purport to represent.'" Viktors Andris Rekte successfully beat his $500 ticket for turning right less than a second after it turned red at an intersection in Riverside that had an illegally short yellow warning time. He wants the high court to reject the red light camera industry's attempt to sweep calibration problems under the rug. His attorney also points out that the expert did not review the actual violation because Redflex refused to hand over the original video until very late in the appeals process. "For many motorists, it may not be apparent that they have triggered an ATES [red light] camera until he or she receives a citation in the mail days or weeks afterwards," D. Scott Elliot, wrote. "For motorists who suspect that they were the target of an ATES camera immediately after seeing the flash go off, it is likely that only a very small percentage would have the presence of mind to find and retain an engineering expert to visit the intersection and take video clips of the yellow light interval on the day of the alleged violation so as to comply with the aforementioned 'attenuation test' articulated by Redflex." Elliot reminded the court that the intersection where Rekte's car was photographed had the red light turned away from motorists and toward the red light camera, making the signal 40 percent less visible to oncoming traffic. The California Supreme Court will decide whether to leave the case published or not.


Wednesday, February 11, 2015
North Carolina Court Admits Illegally Obtained Evidence In License Case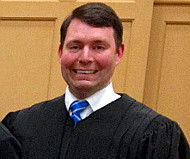 Police may not violate constitutional rights to obtain a drunk driving conviction, but the Department of Motor Vehicles (DMV) can. The North Carolina Court of Appeals came to that conclusion last week in reinstating the driver's license suspension of Myra Lynne Combs. On January 6, 2013, Mount Airy Police Officer David Grubbs wrongly stopped Combs, who was behind the wheel of a blue SUV. An anonymous caller reported seeing a blue Ford Explorer weaving on Highway 52. Officer Grubs saw Combs, but her driving was just fine. She neither weaved nor committed any traffic violations. Officer Grubbs decided to stop her anyway once she had reached her destination. Combs smelled of alcohol, and she was unable to pass the standard battery of field sobriety tests. Combs refused to undergo a breath test. Although she was arrested for driving under the influence of alcohol (DUI), the Surry County District Court tossed the criminal case because the officer violated the Constitution in stopping her illegally. The North Carolina Department of Motor Vehicles (DMV), however, was unwilling to let Combs off the hook. It revoked her driver's license based solely on the illicitly obtained evidence. The DMV argued that the exclusionary rule does not apply to a civil proceeding. Combs argued that this was unfair. The trial judge told the DMV it could not base its action on illegal evidence, but the appellate court disagreed. "Combs's argument poses a fair question: how can law enforcement use evidence that was suppressed because of a Fourth Amendment violation to later revoke her driver's license?" Court of Appeals Judge Richard Dietz asked. "The answer, according to several published decisions of this court, is that the exclusionary rule -- a bedrock principle of criminal law -- does not apply to license revocation proceedings." Since the three-judge panel accepted the evidence obtained as a result of the traffic stop, it concluded that the DMV had sufficient evidence that Combs refused to submit to a breath test, the penalty for which is license suspension. Combs may have good reason to seek further review of her case, as the appeals court was quoting itself in arriving at its decision. "Our Supreme Court has not yet addressed this issue, but this court has," Judge Dietz wrote. A copy of the decision is available in an 80k PDF file at the source link below.
Source:

Combs v. Robertson (North Carolina Court of Appeals, 2/11/2015)




This is a journal covering motoring issues from around the world from a political perspective.


search tips | about us | site map

Subscribe
Receive free email or RSS news updates.

Key Documents
Documents, studies and memos about camera enforcement.

Archives
View previous news items.

Feedback
Contact the editors.

View Main Topics:

Popular Stories

-Missouri Cop Harassment Video

-Photo Enforcement Bans

-Most Popular Stories

Popular Studies

-Red Light Camera Study Roundup

-2007 Virginia DOT: Cameras Increase Injury Accidents

-2005 Washington Post: Accidents Doubled with Cameras

-2004 North Carolina: Red Light Camera Study (Burkey-Obeng)

-Majority Leader Armey Red Light Camera Report

-Longer Yellows Reduce Crashes (TX Transportation Institute)

-HOV/Carpool Lanes Cause Accidents




Since 1999, Washington, D.C. cameras have issued 4,500,103 tickets worth $312 million (as of 5/30/10).