top headlines:
Friday, November 14, 2014
Redflex May Leave The Photo Ticketing Business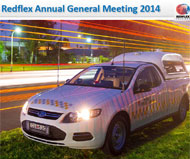 Ongoing fraud investigations and vanishing profits sparked a revolt at the annual shareholder meeting of Redflex Traffic Systems in the suburbs of Melbourne, Australia on Thursday. Investors voted against the re-election of Michael McConnell to the red light camera firm's board of directors, rejected the company's executive bonus and payment plan and voted down a planned stock award to newly appointed CEO Paul Clark. Clark suggested Redflex may leave the photo ticketing business entirely. Company officials put on a brave face at the annual meeting, letting the market know that more legal troubles are on the horizon. "As much as we'd like to close this sobering chapter of the company's history, Redflex still faces a potential legal risk as a result of the investigative findings," Redflex Chairman Adam Gray said. "We don't know the timing or potential actions of various authorities, and cannot quantify the potential exposure at this time, but we will update you as, and when, appropriate. I think the key takeaway is that we are making solid though difficult progress to move forward and I am proud of the work our team has done." Redflex last year posted a $3.8 million operating loss, which the company blames on public sentiment, which has turned against automated ticketing in the United States, the source of 68 percent of the company's business. "North America (particularly the US), where the bulk of our asset base, EBITDA and cash flow resides, continues to be a low/no-growth market made more challenging by public pushback against photo enforcement," Gray explained. The loss of lucrative contracts around the nation to voter referendum efforts and the decisions of city councils was only part of the problem. The ongoing Redflex bribery scandal in Chicago, Illinois cost the company $9.7 million in lost revenue, plus $2.4 million in legal costs. The "Student Guardian" school bus camera flop has cost $4.3 million. The New Jersey class action lawsuit settlement and being caught underpaying wages in California has cost $1.5 million. The search for a new CEO and a new business strategy cost $1.5 million. The company hopes to move away from the constant turmoil. "Over just the past three years, this company has seen seven directors leave the organization, has had three chairmen and is on its third group CEO," Gray said. "Seven directors. Three chairmen. Three CEOs. Over three years." Clark cited "negative publicity" along with "negative community reaction driving contract terminations (not new contracts), legislation changes, lower enforcement levels and multiple class actions" for the company's woes. "Redflex needs to be de-risked," Clark explained. "Revenue volatility, geographic and product concentration risks, class actions, federal investigations, different technology platforms all create a high risk business... [our objective is] to move into the non-photo enforcement market, organically or inorganically." Redflex competitor American Traffic Solutions has already diversified its portfolio by becoming a player in the toll road market with PlatePass and systems that photograph drivers to bill them for tolls. Redflex was originally a defense contractor, but the company sold its military communications equipment division in 2006.


Thursday, November 13, 2014
Florida: Traffic Camera Firms Beset By Lawsuits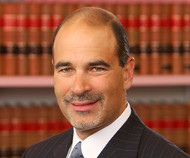 A series of decisions by Florida's second-highest court last month has thrown red light camera programs in the state into a state of disarray. Several jurisdictions, including Palm Beach County and Juno Beach, have suspended issuing tickets after the Court of Appeals ruled that the contracts between cities and counties and for-profit vendors such as American Traffic Solutions (ATS) violate the law. So far, three federal class action lawsuits have been filed seeking refunds based on the court's finding that a city may not delegate police power to ATS to review and issue red light camera tickets (view ruling). A second ruling struck down the practice of issuing uniform traffic citations to drivers who rented a car (view case). Last week, Harold Goldberg filed the most recent suit in the US District Court for the Southern District of Florida. It cites the recent appellate decisions as the basis for securing refunds for every vehicle owner who has been ticketed by ATS since July 1, 2010. ATS operates in an estimated 70 Florida towns. "ATS, acting as a contractor to and agent for various Florida municipalities and counties, under color of state law, violated plaintiffs' right to due process of law under the US Constitution," Goldberg's lawyer, Keith A. Goldbaum, wrote in his complaint. "Although section 316.0083 of the Florida Statutes authorizes the use of red light cameras to enforce violations, its language specifically requires that a TIEO [Traffic Infraction Enforcement Officer] review the alleged violation and issue any NOV [notice of violation] or UTC [uniform traffic citation] arising out of the alleged violation. The statute makes clear that only a TIEO is to review images or video to determine whether a violation has occurred -- there is no carve-out for a vendor to perform a preliminary analysis." ATS had sent Goldberg a $158 ticket after his car was photographed on July 17, 2011 in Miami-Dade County. He says he is entitled to a refund since the ticket was issued in violation of the law. The lawsuit adds a separate state charge that the "unconscionable acts" of ATS violate Florida's Deceptive and Unfair Trade Practices Act. The suit seeks a permanent injunction to put a halt to ticket issuance to stop the unfair practices and unjust enrichment. Before any suit can proceed as a class action, a judge must "certify" the class and it must withstand the motion to dismiss that ATS lawyers are expected to file.


Wednesday, November 12, 2014
UK Town Voters Overwhelmingly Reject 20 MPH Speed Limit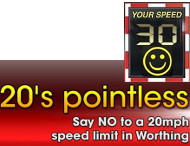 Voters in the West Sussex, England town of Worthing this week rejected lowering the speed limit on residential roads to 20 MPH. The move comes after New York City, New York lowered its citywide limit to 25 MPH on Friday. In both cases, the lowering was promoted as a "safety" measure. Unlike in New York, the Worthing County Local Committee sent ballots to all 50,365 households before acting to see whether they supported the idea. Out of the 18,911 who answered, 69 percent voted no, and 30 percent voted yes. The proposal lost out in all nine of Worthing's major neighborhoods, with Northbrook most opposed at 82 percent. The county council will formally vote on the 20 MPH proposal next week, but staff are recommending rejection of the proposal. "Recommendation: That the County Local Committee note the result of the consultation and on the basis of this majority response agree to not progress the proposed introduction of a town-wide 20 MPH speed limit in Worthing," the staff report states. The pressure group 20's Plenty for Worthing lobbied extensively for the reduction, which triggered the public consultation. The group issued a statement rejecting the judgment of voters. "To cancel plans for a 20 mph scheme based on the results of this flawed consultation would be an injustice," the group insisted. The counter-group 20's Pointless advertised against the speed limit lowering on buses, claiming that the speed limit lowering proponents are out of touch with the community. "It appears to us that the 20's Plenty for Worthing campaign is becoming increasingly desperate in response to the tide of public opinion turning against them," the group 20's Pointless said in a statement. "They are failing to win the public over with their arguments." About half of the responses received during the consultation included written comments. The most common statement was that the lowered limit would increase pollution, fuel consumption and require the installation of unsightly signs. "I believe a 20 MPH speed limit should be used very sparingly –- only in a few key places," one commenter explained. "Overuse will cause immensely more congestion in and around the center of Worthing –- it is bad enough now! Free flowing traffic conditions are critically important for businesses and private people alike, as passing trade is vital to the economy. Once congestion arises people will avoid coming to the town -- devastating." Others suggested the change would decrease, rather than increase, road safety. "There may be confusion in switching from the main 30 MPH to 20 MPH with drivers getting distracted looking for speed signs and checking their speedometers, rather than driving with full awareness of road hazards and adjusting their speed to that," another commenter explained.


Tuesday, November 11, 2014
Oregon Appeals Court Revisits Car Impounded In Driveway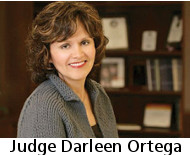 After seven years, the second-highest court in Oregon has resolved the question of whether a police officer may impound an automobile that is parked in the owner's driveway. The Oregon Court of Appeals for the third time took up the case of Richard Chaves Gonzales, who reached his own driveway before Cornelius Police Department Officer Blood could perform a traffic stop. Gonzales had been driving on a suspended license, so Officer Blood used the impounding of his vehicle as an excuse to perform a warrantless search. In 2010, the three-judge appellate panel ruled that the impounding of the vehicle was not appropriate (view opinion). Last month, the appellate court rejected the contention of prosecutors that the evidence turned up during the search should be admitted in court under the "good faith exception." By impounding the car, Officer Blood said that he was exercising the community caretaking exception to the Fourth Amendment to seize the automobile without a warrant. Before towing the car, he had to search it for "inventory" purposes. This turned up a small amount of cocaine in a wallet under the seat. The state argues that even though the seizure and search were unlawful, the evidence should be admitted in court against Gonzales because the officer had no way of knowing his conduct was unlawful. Prosecutors insist Officer Blood was acting on a reasonable interpretation of state law, so the exclusionary rule should not apply to the evidence. Lawyers for Gonzales pointed to the 2005 Ninth Circuit US Court of Appeals decision in Miranda v. City of Cornelius to show that Officer Blood should have known what he was doing was wrong. "Given the existence of Miranda -- which involved the same police force, the same statute and city code provision, and nearly identical circumstances -- it was not objectively reasonable for Blood to rely on ORS 809.720 or the city code to order defendant's car impounded when it was parked in defendant's driveway and was not impeding traffic or threatening public safety," Judge Darleen Ortega wrote for the three judge panel. "As defendant points out, failure to apply the exclusionary rule in this case could create an incentive for law enforcement officers to remain ignorant of developments in Fourth Amendment jurisprudence. Such an incentive would be antithetical to the deterrence rationale of the exclusionary rule." A copy of the new decision is available in a 60k PDF file at the source link below.
Source:

Oregon v. Gonzales (Court of Appeals, State of Oregon, 10/1/2014)


Monday, November 10, 2014
North Carolina: Court Denies Lawyer In DUI Blood Draw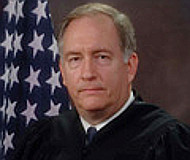 Several states have begun cracking down on the the practice of drawing blood by force from motorists in light of the US Supreme Court's McNeely decision (view case), but not North Carolina. The state Court of Appeals decided last week that motorists suspected of driving under the influence of alcohol (DUI) may not have access to legal counsel if they are having their blood forcibly drawn pursuant to a search warrant. Matthew Smith Shepley, a 26-year-old student, was not behind the wheel of a car, or even a motorcycle at 11:30pm on November 22, 2011. Instead, he was pulled over on 20th Street in Buncombe County while riding a scooter with a non-DOT approved helmet. His driving showed no signs of impairment, and he pulled over in his girlfriend's driveway. During the traffic stop, Deputy Dean Hannah smelled alcohol and took Shepley into custody. At the Buncombe County Detention Center, Officer Travis Jones apprised Shepley of his right under state law to call an attorney and have a witness present for the breath test, and Raquel Harvey arrived to watch. Shepley asked for the breathalyzer machine to be calibrated, but when the officer refused, Shepley said he would not submit to the test. Officer Jones went to obtain a warrant and ordered Harvey out of the room while Shepley's blood was taken. The State Bureau of Investigation said the result was a blood alcohol content of 0.14. Shepley was convicted and fined $1250, charged $762 in fees and received a sentence of 7 days in prison plus a year of probation on the condition he attend a alcohol treatment program. His driver's license was also suspended. Shepley's public defender appealed on the grounds that the initial stop was invalid, Shepley did not receive a speedy trial, and the drawing of blood without a witness was illegal. The three-judge appellate panel disagreed. "The plain language of the [witness] statute limits its application to situations in which a defendant consents to take a breathalyzer or other test designated by the officer," Judge Sanford L. Steelman Jr wrote foor the court. "We hold that, because defendant's blood was drawn pursuant to a search warrant obtained after he refused a breath test of his blood alcohol level, he did not have a right under North Carolina General Statutes Section 20-16.2 to have a witness present." The panel also held that riding a scooter without a DOT-approved helmet was justification for the stop. A copy of the decision is available in a 120k PDF file at the source link below.
Source:

North Carolina v. Shepley (Court of Appeals, State of North Carolina, 11/4/2014)




This is a journal covering motoring issues from around the world from a political perspective.


search tips | about us | site map

Subscribe
Receive free email or RSS news updates.

Key Documents
Documents, studies and memos about camera enforcement.

Archives
View previous news items.

Feedback
Contact the editors.

View Main Topics:

Popular Stories

-Missouri Cop Harassment Video

-Photo Enforcement Bans

-Most Popular Stories

Popular Studies

-Red Light Camera Study Roundup

-2007 Virginia DOT: Cameras Increase Injury Accidents

-2005 Washington Post: Accidents Doubled with Cameras

-2004 North Carolina: Red Light Camera Study (Burkey-Obeng)

-Majority Leader Armey Red Light Camera Report

-Longer Yellows Reduce Crashes (TX Transportation Institute)

-HOV/Carpool Lanes Cause Accidents




Since 1999, Washington, D.C. cameras have issued 4,500,103 tickets worth $312 million (as of 5/30/10).