top headlines:
Tuesday, April 08, 2014
Virginia Governor Sides With Red Light Cameras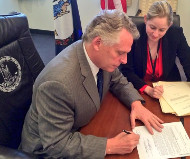 Virginia Governor Terry McAuliffe (D) vetoed legislation Monday that passed unanimously in the House of Delegates and 38 to 1 in the state Senate that would have given red light camera ticket recipients the option of seeking an extra layer of due process. "Any finding in a district court that an operator has violated an ordinance adopted as provided in this section shall be appealable to the circuit court in a civil proceeding," House Bill 1040 stated. The measure would have affected few individuals, as most recipients of the $50 fine find it easier to pay than to take the time to challenge it in court. The proposal would only have given the vehicle owner who does go to the trouble of fighting an option in case he loses. A photo ticket battle loss in district court could have been appealed within ten days in circuit court, which is a court of record. In Virginia, all traffic tickets for moving violations can be appealed to the circuit court at no extra cost in a trial de novo, which means the case is heard again as if the first trial had never happened. The state's circuit courts recognize the right of trial by jury, even for traffic offenses. To defeat all legislation that would affect red light cameras, Redflex Traffic Systems of Australia hired the lobbying firm of Hunton and Williams to influence the General Assembly and the McAuliffe administration. The firm showered the newly sworn in governor with campaign cash, including $25,000 for his inauguration, $10,599 for his gubernatorial run, $10,000 to the state Democratic Party and $17,836 for McAuliffe's lieutenant governor and attorney general, plus their inaugural festivities. In standing up for the photo enforcement industry, McAuliffe follows his predecessor, Governor Bob McDonnell, who signed several bills backed by the camera industry to repeal requirements that localities only install cameras at intersections where they could show a genuine safety need. Both McAuliffe and McDonnell supported red light cameras, despite the Virginia Department of Transportation's finding that accidents and injuries increased at photo enforced intersections in the commonwealth (view report). The department also points out that recipients of photo tickets in the mail may throw them away without consequence. "Although the statute permits the jurisdiction to make the initial attempt to summon the accused to court via mail, if the person fails to respond, he or she is not considered to have been satisfactorily served with notice," VDOT explained of the statute which remains in effect. "The average citizen is probably not aware of this loophole, but if word were widely disseminated, such knowledge could completely undermine the effectiveness of red light camera programs, as citations issued to violators would lose their practical impact."


Monday, April 07, 2014
Hawaii Court Upholds Implied Consent Law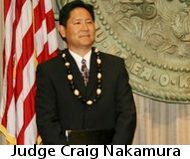 The standard rules for dealing with individuals suspected of committing a crime do not apply to drunk driving cases, Hawaii's Intermediate Court of Appeals ruled on March 28. Three years ago, the state decided to "crack down" on driving under the influence (DUI) by making it a crime to refuse to take a breathalyzer test. Previously, the offense was punished with the administrative penalty of revoking the individual's driver's license. This change created a problem. Criminal offenses require the arresting officer to read the Miranda warning before questioning, and this warning makes it clear that the accused has the right to consult an attorney. Prosecutors, however, want no lawyers to be involved in DUI cases. The three-judge appellate panel agreed, upholding the conviction of Yong Shik Won, who was denied access to a lawyer on April 20, 2011. At around 3:15am, Won was allegedly driving his Chevy S-10 on Sheridan Street at 55 MPH in a 35 MPH zone when Honolulu Police Officer Vincent Gonzales pulled him over. It was clear to Officer Gonzalez that Won was tipsy, so he was brought to the police station and handed a form that explained he had given his "implied consent" to provide a breath or blood sample. "You are not entitled to an attorney before you submit to any test or tests to determine your alcohol and/or drug content," the form explained. Refusal of the test is a crime punishable by 30 days in jail, a $1000 fine and license suspension. Won refused to initial the form, objecting to the denial of a lawyer. He blew a 0.17 on the breathalyzer, double the legal limit. Won argued the arresting officers misinformed him about his rights. The appellate panel was not convinced, counting fourteen other states that impose criminal sanction for refusing a breathalyzer test while denying Miranda warnings and access to lawyers. "The protections of Miranda and the privilege against self-incrimination only apply to testimonial communications," Judge Craig H. Nakamura wrote. "Won's argument appears to have been uniformly rejected by every court that has construed implied consent statutes which like Hawaii's statute impose criminal sanctions for refusal to submit to testing." The majority reasoned that although the refusal is essentially meaningless since the same punishment is imposed whether the test is taken (and failed) or not, the appearance of an option to refuse helps to "avoid potential violence" that would come from a forced test situation. "Because the [DUI] arrestee does not have the unfettered right to refuse to submit to testing under the statutory scheme, it would be misleading to advise the [DUI] arrestee that he or she has the right to remain silent or to consult with counsel when asked whether he or she would submit to testing," Judge Nakamura wrote. The court reasoned further that because refusal is now a crime, and it is illegal for a lawyer to counsel a defendant to commit a crime, an attorney could only tell his client to submit to the test anyway. A copy of the decision is available in a 1.5mb PDF file at the source link below.
Source:

Hawaii v. Won (Intermediate Court of Appeals of Hawaii, 3/28/2014)


Sunday, April 06, 2014
France, UK Speed Cameras Sprayed And Burned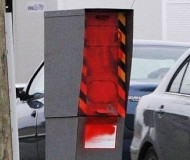 Vigilantes in Landes, France spraypainted a trio of speed cameras last week Sunday. Sud Ouest reported that red paint covered the cameras in Laglorieuse on the D30, and on the D934 through Hontanx and Saint-Gein. The devices were within about nine miles of one another. Vigilantes in Leeds, England set fire to a speed camera on Tuesday. According to ITV, the automated ticketing machine on the A65, New Road Side, in the town of Horsforth was destroyed by fire.


Friday, April 04, 2014
California Man Takes Red Light Cameras To US Supreme Court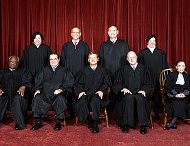 Of the thousands of petitions for appeal presented to the US Supreme Court each year, less than four percent are accepted for review. Of those accepted, none have ever been about photo enforcement. Howard Herships hopes his constitutional argument against the use of red light cameras will be the first to make it to the nation's highest court. Herships appealed after the California Supreme Court turned away his case in December, deciding instead to review two similar case. The California court heard oral arguments in the first case, California v. Goldsmith (view opinion), on Thursday. "If the California Supreme Court affirms People v. Goldsmith and People v. Borzakian (view case) then the US Supreme Court will grant my writ of cert," Herships told TheNewspaper. "However, if the California Supreme Court reverses People v. Goldsmith then the US Supreme Court will reverse and remand in light of back to the California Supreme Court. At issue in all of these cases is whether the Sixth Amendment right of a defendant to confront the witness against him allows a police officer to testify about red light camera evidence even though he has absolutely no direct knowledge about the facts of the case. Unlike most other states, California does not treat photo ticketing charges as a civil matter where due process rights are reduced. The Goldsmith appellate decision said an officer could testify by reading the printout supplied by companies like Redflex, but the Borzakian appellate decision came to the opposite conclusion. Rather than wait to have the high court resolve the split in the Court of Appeal, Redflex wrote a new law, which the California legislature duly enacted in 2012, modifying the rules of evidence to deem photo ticketing evidence automatically reliable. Herships insists the state cannot pass a law to eliminate a defendant's constitutional right to confront the witnesses against him, namely the actual Redflex technician who verified the image used to send him a $500 ticket. Allowing a "surrogate witness" to testify in court, he argues, violates recent Supreme Court rulings interpreting the Confrontation Clause, including Bullcoming v. New Mexico (view opinion) and Melendez-Diaz v. Massachusetts (view case). Herships cites the 2004 Crawford v. Washington case on this point. "The Constitution prescribes a procedure for determining the reliability of testimony in criminal trials, and we, no less than the state courts, lack authority to replace it with one of our own devising," Justice Antonin Scalia wrote. Herships also argued he was denied equal protection under the law when the California Supreme Court decided to review two other cases on the same subject while denying his claim. The US Supreme Court will decide whether to accept this case by April 18.


Thursday, April 03, 2014
Ireland: Whistleblower Exposes Faulty Speed Camera Equipment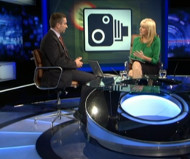 Speed cameras around the world have been caught issuing citations to thousands of motorists who were not speeding. A camera in Melbourne, Australia issued $26 million in bogus tickets a decade ago. Just last year, one in ten tickets issued in Baltimore, Maryland was based on a faulty speed reading. On Tuesday, the Irish television network RTE One provided insight into one of the causes of unreliable camera readings in Ireland. The current affairs "Prime Time" interviewed a whistleblowing former employee of GoSafe, a consortium of speed camera providers Redflex Traffic Systems of Australia, Spectra Group of Ireland and Egis Projects of France. The man, who asked to remain anonymous, explained how GoSafe ignored his concern that the speed cameras were being set up improperly. The camera is supposed to be aimed at a precise 22 degree angle toward the targeted vehicle lane. Radar is susceptible to a phenomenon known as the cosine effect which will increase the measured speed if the angle is less than the expected 22 degrees. To prevent that from happening, camera van drivers are supposed to check the angle during setup by aiming the camera at a tripod placed at a distance from the van. Emails obtained by RTE show that the shoddy equipment often made proper setup impossible. Some tripods had levels that were stuck together with zip ties or rubber bands, for example. "Operators have reported issues with setup equipment," one GoSafe manager wrote in a May 20, 2012 email. "They highlighted that these staffs, tripods, etc are required to comply with our setup procedures and are uncomfortable signing documentation stating that they set up as per GoSafe training. We need to look into this ASAP." When weather or other conditions prevent setting up the camera properly, the speed camera van driver is supposed to tell his supervisor who is supposed to tell him to park the van and use it as a visible deterrent without issuing tickets. Instead, the whistleblower's supervisor told him to issue tickets anyway. The supervisor said the tickets would not be mailed, but it turned out they were. The whistleblower filed a grievance, demanding the 30 to 40 people who were unfairly ticketed should receive a refund. He was fired. The Justice spokesman for the Fianna Fail opposition party is calling for an investigation in light of the "Prime Time" findings and his own meetings with the whistleblowers. "The whole integrity of the system was questionable," Niall Collins told RTE One. "What has come out on the videotape is quite shocking in that people are having penalty points applied to their licenses and fines levied against them incorrectly, that's a very serious." Several district court judges have also been throwing out photo radar cases after finding the evidence unpersuasive.




This is a journal covering motoring issues from around the world from a political perspective.


search tips | about us | site map

Subscribe
Receive free email or RSS news updates.

Key Documents
Documents, studies and memos about camera enforcement.

Archives
View previous news items.

Feedback
Contact the editors.

View Main Topics:

Popular Stories

-Missouri Cop Harassment Video

-Photo Enforcement Bans

-Most Popular Stories

Popular Studies

-Red Light Camera Study Roundup

-2007 Virginia DOT: Cameras Increase Injury Accidents

-2005 Washington Post: Accidents Doubled with Cameras

-2004 North Carolina: Red Light Camera Study (Burkey-Obeng)

-Majority Leader Armey Red Light Camera Report

-Longer Yellows Reduce Crashes (TX Transportation Institute)

-HOV/Carpool Lanes Cause Accidents




Since 1999, Washington, D.C. cameras have issued 4,500,103 tickets worth $312 million (as of 5/30/10).