top headlines:
Wednesday, October 01, 2014
Michigan Lawmaker Makes A Second Run At Imposing Speed Cameras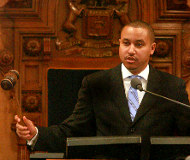 Automated ticketing machines are not legal in Michigan, home state of the domestic automobile industry. That could change under legislation introduced last month in the state Senate that would create the ideal environment for private companies such as Xerox, American Traffic Solutions (ATS) and Redflex Traffic Systems of Australia to take over traffic enforcement for cash-strapped municipalities and operate without any risk of being challenged.
State Senator Virgil Smith Jr. (D-Detroit) extensively modified language that failed to pass last year in the hopes of reviving photo ticketing this session. The measure follows the lead of Chicago, Illinois and the state of Maryland in limiting the use of speed cameras to "school zones."
The Michigan bill would allow a photo radar unit to be stationed within a half-mile radius of a school or "institution of higher education" In Washington, DC, the idea of a school is taken loosely enough to include placing a speed camera outside the administrative office of the Fashion Institute of Design (view report). The Michigan proposal would allow ticketing year round, not just when school is in session, from 6am to 8pm, the periods of highest commuter traffic.
If enacted, private vendors would mail $110 tickets up to two months after the alleged offense took place. The vendor would take a large share of the fine, and whatever is left -- if any -- would be split according to a precise formula. Fourteen percent would go to the school board, 30 percent to "library purposes" and the rest to the city's general fund.
The proposal even includes a provision designed to thwart residents from circulating a petition to call for a vote on whether the community should use speed cameras. The legislation would give residents just 30 days to collect signatures, a steep hurdle that so far has only been met in Sykesville, Maryland where 61 percent of voters rejected the use of speed cameras.
"Notwithstanding any other state statute or local ordinance or resolution, a challenge to the enactment of an ordinance or adoption of a resolution under this section [authorizing speed cameras] shall be brought no later than 30 days after the passage or adoption of the ordinance or resolution," Senate Bill 1063 states.
The bill exempts speed camera vendors from the requirements of a private investigator, a move designed to head off legal challenges. The bill declares the records submitted by the speed camera vendor as automatically authenticated as prima facie evidence of the guilt of the vehicle owner, preventing any challenge to the foundation of the evidence. The law requires cities to destroy all evidence after 90 days, making it impossible to conduct an after-the-fact audit of accuracy, such as the one in Baltimore, Maryland that found 36 percent of the tickets issued were "questionable."
The proposal has been referred to the Senate Transportation Committee. A copy of Senate Bill 1063 is available in a 100k PDF file at the source link below.
Source:

Senate Bill 1063 (Michigan Legislature, 9/19/2014)


Tuesday, September 30, 2014
Texas, New Jersey Motorists Respond To Polls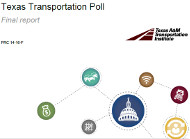 Motorists sent mixed messages to pollsters about New Jersey's red light cameras and a very clear rebuke to the proliferation of toll roads in Texas. The Texas Transportation Institute released the results of its survey of 5153 registered voters on Thursday, inviting respondents to discuss the best strategies for reducing congestion.
The survey found that 91 percent of Texans rely on an automobile as their primary means of transportation. Only 6 percent use public transportation, and one percent use a bicycle or walk to work. In all regions of the state, the majority of Texans do not believe public transit is a viable or convenient option.
"While majority agreement was not attained when political affiliation was taken into account, a higher proportion of Democrats agreed that alternate modes were an effective means of reducing congestion," the researchers noted.
To address congestion, respondents wanted better traffic signal timing, better accident management and the construction of more lanes on state roads. At the very bottom of the list of acceptable solutions were toll roads and new carpool lanes.
"Building more toll roads was, by far, the least supported strategy," the report found. "The lack of support held true in both metropolitan areas and rural areas, as well as areas with and without toll roads."
Results were less clear in the Monmouth University/Asbury Park Press Poll on red light cameras in New Jersey, released Monday. A plurality of 44 percent told the pollsters that they approved of the use of intersection cameras, but their full views were more nuanced.
Sixty-three percent of registered voters said towns using cameras were primarily concerned with raising money and 61 percent said it was unfair to send a ticket to a vehicle owner even when he was not driving. The poll found no differences among age groups or regions in the state. Support for cameras was 10 points higher among Democrats and 20 points higher among females.
Eighteen percent of the 602 New Jersey residents polled were undecided about the use of red light cameras. When voters are pushed to make a choice for or against cameras in the election booth, red light cameras lose nine out of every ten times. Twenty-six cities have voted to ban the use of photo ticketing by margins of up to 86 percent against.


Monday, September 29, 2014
Ninth Circuit Outlaws Random Motorist Searches Over Fish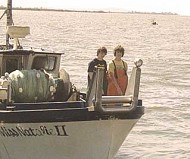 Fishermen may not be randomly stopped while driving and searched by game wardens, the US Court of Appeals for the Ninth Circuit ruled earlier this month. Since 2000, brothers Matthew and Alex Tarabochia have been targeted by the Washington Department of Fish and Wildlife.
Fish and Wildlife Captain Michael Cenci and his subordinates have followed the Tarabochias, detained them without cause, confronted them on their fishing boat and threatened them on several occasions with various criminal charges. In 2006, the brothers made a formal complaint to the local prosecutor who invited Cenci to discuss the issue in a meeting. Before it began, Cenci tried to frisk Joseph Tarabochia, which the prosecutor immediately stopped saying Cenci's behavior was "outrageous."
This set the stage for a March 23, 2007 confrontation when the brothers were carrying a load of recently caught salmon in their pickup truck on a state highway. Cenci stopped the truck with no means of knowing whether the salmon had been taken in violation of any law.
Four Fish and Wildlife officers were present for the stop, but the brothers refused to get out of the truck until sheriff's deputies arrived twelve minutes later. Cenci arrested the Tarabochias as soon as they opened the door.
Upon inspection, no violations were identified, but the brothers were charged with "avoiding a wildlife field inspection." A state court dismissed the charge since the stop was contrary to state law. At this point, the Tarabochias were fed up and decided to file a federal lawsuit over the harassment.
The three-judge Ninth Circuit panel evaluated whether the Fish and Wildlife employees' conduct amounted to a clearly established constitutional violation. The game wardens argue that commercial fishermen are at all times subject to administrative inspection of private property based on their profession. They cited a state law allowing a Fish and Wildlife officer to stop someone who was fishing to inspect licenses and permits, a contention the appellate court rejected out of hand.
"Assuming, arguendo, that one could be 'engaged in fishing' while driving on a highway with salmon, given the statute's lack of definition and failure explicitly to authorize the stop and search of an automobile, a commercial fisher is unlikely to be aware that this provision could subject him or her to a stop and search while engaging in this conduct," Judge Michael Daly Hawkins wrote.
Since the game wardens had no authorization under state law, the court found the stop and search was Fourth Amendment violation. A similar case involving the Oregon Department of Fish and Wildlife from 1983 proved that the law on the matter had been clearly established.
"Such suspicionless automobile searches and seizures of commercial fishers, absent express statutory authorization, subject them to unfettered governmental intrusion -- the principal evil against which the Fourth Amendment protects," Judge Hawkins concluded.
The court concluded that the Fish and Wildlife officers could be held liable for their actions during the March 23, 2007 stop, but claims about earlier stops were dismissed.
A copy of the decision is available in a 150k PDF file at the source link below.
Source:

Tarabochia v. Adkins (US Court of Appeals, Ninth Circuit, 9/9/2014)


Sunday, September 28, 2014
France, Italy, Saudi Arabia: Speed Cameras Scorched, Shot, Spraypainted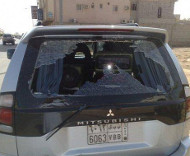 Vigilantes in Ahad Rafidah, Saudi Arabia shot a speed camera van last week Sunday, Al Riyadh reported. The Mitsubishi Nativa's rear window was smashed by gunfire. Police have no suspects.
Vigilantes in Modena, Italy damaged a speed camera on Thursday by setting it on fire. According to Gazetta di Modena, the exterior of the automated ticketing machine on the Nuova Estense in Santa Maria di Mugnano was scorched, but the camera equipment inside remains functional.
Vigilantes in Berd'huis, France burned a speed camera on Thursday, Ouest France reported. After midnight, trash was piled under the camera on the RD955 and set on fire. In Plaintel, the camera on the RD700 towards Loudec was burned on Wednesday using tires, according to Ouest France. In Loire, Le Progres reports that three speed camera were spraypainted. The device on the RN88 was painted green along with the tunnel roundabout camera. The final unit on the RD8 was painted blue.


Friday, September 26, 2014
DC: Open Container Does Not Justify Car Search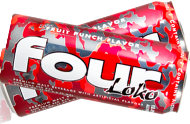 Police officers in Washington, DC were wrong to search cars simply because an open container of alcohol was present. The District of Columbia Court of Appeals, the District's highest court, ruled Thursday in two cases meant to set the boundaries for an acceptable search and an unacceptable search.
William A. Nash Jr had his search suppressed as unlawful. Metropolitan Police Department Officer Winston and Parrish were driving on Florida Avenue, Northwest, at 1am on March 10, 2013 when they saw Nash standing with his door open holding the distinctive red-and-silver can of Four Loko, a fruit-punch flavored malt liquor, in his hand. Assuming it was alcohol, the officers stopped and walked over to interrogate Nash.
Nash noticed the officers, returned to his car, and emerged holding a water bottle instead of the can. He had shut the car door and was outside the vehicle. Nash told the officers he just wanted to throw the bottle away.
Officer Parrish looked through Nash's car window and saw the Four Loko can in the center console, so he opened the door and found the can was half-full. Nash was arrested for having the open container of alcohol. Officer Parrish searched more and found a handgun in a box on the passenger seat and five 9mm cartridges in the trunk. There was no evidence that Nash was intoxicated.
David Lewis had the less fortunate outcome for his 2am stop on June 16, 2013. A US Park Police officer saw Lewis driving on Ingraham Street, Northwest with a burned-out headlight. After Officer Alto stopped Lewis, he saw an open, half-full bottle of Patron tequila in the center console cup holder. Lewis was arrested, although there were no signs he was intoxicated. The police arriving on the scene decided to search the car for more evidence.
"The majority of times when there is a tequila or liquor type of beverage in a vehicle, they'll be drinking through cups," Officer Alto testified at trial.
The officers found marijuana, a handgun and a box of ammunition. The passenger, Brittney Gibbs, was also placed under arrest. The DC Superior Court threw out the searches for both Nash and Lewis, but the Court of Appeals said the lower court only got the Nash case right since a search must be based on a particularized suspicion.
"There was no evidence that Four Loko is typically packaged, sold, or consumed in a manner that would suggest that additional cans of Four Loko, or other evidence relevant to [the open container law], would be in the car," Judge Roy W. McLeese III wrote for the court. "Although it was certainly possible that the car in Mr. Nash's case might contain additional evidence of [an open container] violation, we conclude that the police lacked a reasonable, articulable suspicion justifying a further search of the car for such evidence."
In the Lewis case, the claim that the search was to find tequila cups was enough.
"The officers' testimony was not 'conclusory' or unexplained, and we do not accept their testimony 'uncritically,'" Judge McLeese wrote. "Rather, we view their testimony as reflecting practical common sense... We therefore conclude that the officers in Mr. Lewis's case had reasonable, articulable suspicion to search the car for additional evidence..."
A copy of the ruling is available in a 250k PDF file at the source link below.
Source:

US v. Nash (DC Court of Appeals, 9/25/2014)




This is a journal covering motoring issues around the world from a political perspective.



search tips | about us | site map

Subscribe
Receive free email or RSS news updates.

Key Documents
Documents, studies and memos about camera enforcement.

Archives
View previous news items.

Feedback
Contact the editors.


View Main Topics:

Popular Stories

-Missouri Cop Harassment Video

-Photo Enforcement Bans

-Most Popular Stories


Popular Studies

-Red Light Camera Study Roundup

-2007 Virginia DOT: Cameras Increase Injury Accidents

-2005 Washington Post: Accidents Doubled with Cameras

-2004 North Carolina: Red Light Camera Study (Burkey-Obeng)

-Majority Leader Armey Red Light Camera Report

-Longer Yellows Reduce Crashes (TX Transportation Institute)

-HOV/Carpool Lanes Cause Accidents




Since 1999, Washington, D.C. cameras have issued 4,500,103 tickets worth $312 million (as of 5/30/10).