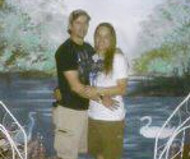 12/8/2016

Washington Appeals Court Convicts Kiddie Pool Motorcyclist
Conviction upheld for speeding motorcyclist caught in a failed attempt to hide his bike under a kiddie pool.


Washington state's second highest court on Tuesday upheld the conviction of a speeding motorcyclist who attempted to get away from police by hiding his vehicle under a children's swimming pool. At around 8 in the morning on July 21, 2014, Guy Milton Sample III was riding on a silver motorcycle with his wife on State Route 507 in Roy. A local police officer, Tillman Atkins, saw an opportunity to write a traffic citation.
Officer Atkins activated his lights and siren, but the motorcycle kept go ...




---