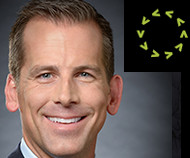 11/16/2018

Speed Camera Firm Announces New Tactics
Speed camera firm Verra Mobility, formerly ATS, tells investors it will focus on school bus cameras.


American Traffic Solutions, now known as Verra Mobility, last week announced a new strategy to enhance profits. This was the first time that the newly public company has had to inform the Nasdaq about its financial performance for the quarter. The firm produced a set of adjusted results to show how operations fared, excluding the costs of merging a recently acquired toll road management firm with what used to be the core red light camera and speed camera business.
"Looking forward, our future ...




---