top headlines:
Friday, September 26, 2014
DC: Open Container Does Not Justify Car Search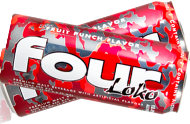 Police officers in Washington, DC were wrong to search cars simply because an open container of alcohol was present. The District of Columbia Court of Appeals, the District's highest court, ruled Thursday in two cases meant to set the boundaries for an acceptable search and an unacceptable search. William A. Nash Jr had his search suppressed as unlawful. Metropolitan Police Department Officer Winston and Parrish were driving on Florida Avenue, Northwest, at 1am on March 10, 2013 when they saw Nash standing with his door open holding the distinctive red-and-silver can of Four Loko, a fruit-punch flavored malt liquor, in his hand. Assuming it was alcohol, the officers stopped and walked over to interrogate Nash. Nash noticed the officers, returned to his car, and emerged holding a water bottle instead of the can. He had shut the car door and was outside the vehicle. Nash told the officers he just wanted to throw the bottle away. Officer Parrish looked through Nash's car window and saw the Four Loko can in the center console, so he opened the door and found the can was half-full. Nash was arrested for having the open container of alcohol. Officer Parrish searched more and found a handgun in a box on the passenger seat and five 9mm cartridges in the trunk. There was no evidence that Nash was intoxicated. David Lewis had the less fortunate outcome for his 2am stop on June 16, 2013. A US Park Police officer saw Lewis driving on Ingraham Street, Northwest with a burned-out headlight. After Officer Alto stopped Lewis, he saw an open, half-full bottle of Patron tequila in the center console cup holder. Lewis was arrested, although there were no signs he was intoxicated. The police arriving on the scene decided to search the car for more evidence. "The majority of times when there is a tequila or liquor type of beverage in a vehicle, they'll be drinking through cups," Officer Alto testified at trial. The officers found marijuana, a handgun and a box of ammunition. The passenger, Brittney Gibbs, was also placed under arrest. The DC Superior Court threw out the searches for both Nash and Lewis, but the Court of Appeals said the lower court only got the Nash case right since a search must be based on a particularized suspicion. "There was no evidence that Four Loko is typically packaged, sold, or consumed in a manner that would suggest that additional cans of Four Loko, or other evidence relevant to [the open container law], would be in the car," Judge Roy W. McLeese III wrote for the court. "Although it was certainly possible that the car in Mr. Nash's case might contain additional evidence of [an open container] violation, we conclude that the police lacked a reasonable, articulable suspicion justifying a further search of the car for such evidence." In the Lewis case, the claim that the search was to find tequila cups was enough. "The officers' testimony was not 'conclusory' or unexplained, and we do not accept their testimony 'uncritically,'" Judge McLeese wrote. "Rather, we view their testimony as reflecting practical common sense... We therefore conclude that the officers in Mr. Lewis's case had reasonable, articulable suspicion to search the car for additional evidence..." A copy of the ruling is available in a 250k PDF file at the source link below.
Source:

US v. Nash (DC Court of Appeals, 9/25/2014)


Thursday, September 25, 2014
Hedge Fund Takes Over Redflex Traffic Systems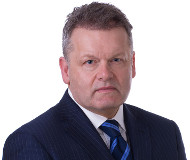 Redflex Traffic Systems, the Australian photo enforcement firm, hopes a change of management will allow the scandal-plagued company to survive. Paul Clark, a "corporate advisor specializing in debt," was appointed chief executive officer today. Clark comes from Melbourne Water, the state-owned utility rocked by a scandal of its own. Customers were overcharged $300 million, triggering a massive refund for residents last year. Clark will apply the lessons learned in navigating the scandal to a company that has seen one of its directors, Karen Finley, indicted by a federal grand jury for bribery in Chicago, Illinois. Clark was the choice of Adam Gray, the founder of the New York-based Coliseum Capital Management hedge fund. Gray serves as chairman of the board for Redflex with $27 million in stock, giving Gray a 22 percent stake in the photo ticketing firm. "As the market for road safety solutions continues to grow globally, Paul has the skills to ensure that Redflex takes full advantage of the opportunities that we face," Gray said in a statement. Clark will be paid $400,000 a year plus a stock bonus of between $120,000 and $400,000. He serves with directors including John Murphy, former head of the Investec Wentworth Private Equity fund and Michael McConnell, former managing director of Shamrock Capital Advisors. None of the top management at Redflex have experience in traffic safety. Financial expertise will be needed, however, to help Redflex return to profitability. In fiscal 2014, revenue was down 11.5 percent to $121.5 million leaving the company with a net loss of $3.8 million. Defending against the Chicago bribery investigation cost the company $2.4 million. Being caught underpaying workers in California and settling the New Jersey class action suit cost another $1.5 million. School bus cameras have flopped, costing $4.3 million. The biggest hit of all was the $9.5 million lost from the Chicago red light camera contract, which removed 384 cameras on top of a net loss of 85 cameras in other cities. Overall, Redflex is operating 22 percent fewer cameras than it did last year. "More than half of the terminating approaches were from California contracts, all of which elected to discontinue their photo enforcement programs," Redflex explained in documents filed with the Australian Securities Exchange. "The resultant reduction in cameras and associated asset write-downs, together with a lack of new installations, has negatively impacted the USA revenue base and profitability.... Redflex continues to face the challenges raised through local voter initiatives and referendums. Citizen initiatives prevented several Redflex contracts being renewed after their terms expired, consistent with industry dynamics." Troubles were not limited to America. Redflex described the situation in Saudi Arabia as "challenging" and "progressing slowly" in Abu Dhabi. In Malaysia, Redflex won an initial bid to run a speed camera program but lost it due to "negative public opinion." The company is promising Australian investors that it will break even in the year ahead.


Wednesday, September 24, 2014
Indiana Toll Road Declares Bankruptcy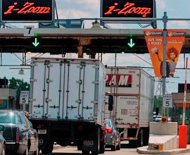 Public-private transportation partnerships continue to fail around the world. The Spanish-Australian consortium that runs the Indiana Toll Road became the latest casualty seeking Chapter 11 protection in the US Bankruptcy Court for the Northern District of Illinois. On Tuesday, Judge Pamela S. Hollis began hearing the case. This was supposed to be a model deal for other states to follow. In 2006, then-Governor Mitch Daniels (R) leased the 157-mile Indiana Toll Road to Cintra and Macquarie Bank, operating as the ITR Concession Company, in return for an up-front payment of $3.8 billion. Daniels promised to use that money to build new roads over ten years under a program he called "Major Moves," while the consortium was allowed to charge motorists steadily rising tolls until the year 2081. The consortium came up with the cash by borrowing $4.1 billion off the prospect of a "guaranteed" stream of future toll returns. Revenue projections proved to be unrealistic and the consortium was unable to turn a profit. "The global economic recession and actions undertaken by the United States and various European governments in response thereto have driven interest rates down to historic lows, creating a substantial net obligation under the debtors' interest rate hedging obligations," consortium CEO Fernando Redondo told the court in a filing on Sunday. "As a result, absent a restructuring, the debtors will not have sufficient cash flows to service their funded debt obligations... and operate the toll road in a prudent manner." Motorists paid $196 million to use the road last year while the consortium owed $193 million in debt service payments. This left just $3 million to cover the cost of 244 employees, maintenance, capital upgrades and related expenses. Reserves were exhausted in December, and the consortium missed a $102 million interest payment in June. With interest, the consortium's total debt obligation now stands at $6 billion. The promise of the Major Moves Fund also failed to deliver. The $2.6 billion fund was supposed to have been set aside from the $3.8 billion payment to the state government. It was to grow by 5.25 percent annually from investments. That did not happen, and the money ran dry in 2013, though tolling will continue for at least another 69 years. The toll road's failure is not necessarily unexpected or unwanted for the companies involved. Australia's Macquarie Bank, which indirectly owns half of the consortium, is known as the "millionaire's factory" with a knack for turning profits from flipping assets and collecting management fees, according to a lawsuit filed in New York (view case). Such failures are common. The 91 freeway high occupancy toll lanes in Orange County, California was one of the first modern toll projects to go wrong, with the county taxpayers in 2003 paying for more than the original cost of construction to buy out the project. San Diego's South Bay Expressway went bankrupt in 2010 and was also bought out by county government. California's Foothill-Eastern Transportation Corridor Agency, which runs the 241, 261 and 133 toll roads in Orange County, has been teetering on the edge of default despite $1.7 billion in subsidies from the taxpayer. The agency in charge of the road refinanced in December, extending the tolling period out to the year 2053. In South Carolina, the Greenville Southern Connector went bankrupt in 2010. Transurban, the Australian company that runs the Pocahontas Parkway in Richmond, Virginia, wrote down the toll road as having a value of $0 in 2012. In Australia, the operator of the Clem7 toll road went bankrupt last year, joining the Airportlink toll road, the Lane Cove Tunnel and the Cross City Tunnel. In Spain, ten toll concessions, including the Madrid-Toledo highway, became insolvent in 2012. The Spanish government provided more than a billion euros in bailout money to the tolling firms Abertis, Acciona, ACS, Bankia, Cintra, OHL and Sacyr Vallehermoso.


Tuesday, September 23, 2014
New Jersey Governor Slams The Door On Red Light Cameras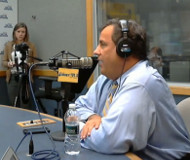 Red light cameras in New Jersey will almost certainly go dark before Christmas. Governor Chris Christie (R) on Thursday said that he was unlikely to support renewal of the program that expires December 16, and his approval is necessary. Christie appeared on New Jersey 101.5 radio's "Ask the Governor" program to deliver the message to state lawmakers that it would not be worth their time to put a reauthorization measure on his desk. "I have real concerns about it and my inclinations are against continuing that program," Christie said in response to a caller's question. "I will tell you my gut feel on this is, Greg, that I don't favor it." For the red light cameras to continue after December 16, a majority in the state Assembly and state Senate must send legislation providing for an extension to Christie for his signature. Such a bill has not been introduced and would have a tough time clearing the state Senate Transportation committee which unanimously voted last week to prohibit other states from mailing photo tickets to New Jersey residents. The only outspoken voice in favor of cameras is Assembly Transportation Committee Chairman John S. Wisniewski (D-Parlin), a potential 2017 candidate for governor, who has proposed to let small towns install speed cameras. Christie quickly shot that idea down. "If my inclination is against continuing that [red light camera] program, I'm certainly not inclined to start a new one [with speed cameras]." Christie's views on red light camera have shifted in previous interviews. In July 2012 he mocked those who complained about cameras by reducing their argument to their desire to get a "freebie" for running a red light. In October 2012, Christie was sour on the cameras. In September 2013, he flipped to say that the complaints against the cameras were "unconvincing." and that he was not going to get involved. Christie on Thursday denied his view had changed. "It just doesn't seem that it's being fairly and uniformly administered, and I think that's a real problem," Christie said. "I think that people start to get a little aggravated and begin to have the fears that Greg talked about in his question, which is that it's just an opportunity for municipalities to grab money from people." A governor's veto can only be overturned with a supermajority vote of 27 of the 40 state senators and 54 of the 80 state assemblymen.


Monday, September 22, 2014
Ohio Supreme Court Slams City That Blocked Anti-Camera Vote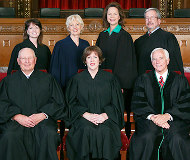 The law director of Maple Heights, Ohio was left with egg on his face as the state Supreme Court wholly rejected the legal arguments he came up with to block a public vote on red light cameras and speed cameras. In a unanimous decision Friday, the six justices insisted that the city's attempts to drag its feet and avoid a public vote on the operation of speed cameras and red light cameras violated the clear legal requirement of the state constitution that the council put a measure on the ballot "forthwith" once the signatures are certified. "Whether council delayed passage of an ordinance deliberately or negligently is not relevant," the court wrote. "The Maple Heights City Council received verification of the signatures more than two weeks before the constitutional deadline of September 5 and conducted two regular council meetings in the interim. Its failure to enact an ordinance at the second meeting fell well short of acting 'forthwith.'" The council acted on the advice of law director John J. Montello who petition circulators called "condescending" for his response that belittled petition organizers as if they did not understand the requirements for an initiative. "To begin, your letter is full of misinformation including the spelling of your own name," Montello wrote in an August 21 letter to petition circulators. "It is obvious that you have not consulted the city charter. Therefore, your request is respectfully denied." Montello told the city council that losing the cameras would hurt the Maple Heights financially and that the council could not vote on putting the measure on the ballot without holding multiple readings on the proposed ordinance that would put off consideration for months -- well past the November election. This proved to be untrue. "A municipal legislature may waive that rule at any time by a three-fourths vote of the members," the court noted. The justices cited a ruling in which the court had previously held that a city council fails in its duty if it does not hold a special session to deal with an election matter before the voting deadline. The justices also insisted that the city to pay the attorneys who represented the petition circulators. "We hereby grant a writ of mandamus and order the city council of Maple Heights to act immediately to approve an ordinance placing the charter amendment initiative on the November 4, 2014 election ballot," the court ruled. "Relators are ordered to submit a bill and documentation to support their request for attorney fees within ten days of this judgment." A copy of the decision is available in a PDF file at the source link below.
Source:

Committe for Charter Amendment v. Maple Heights (Ohio Supreme Court, 9/19/2014)




This is a journal covering motoring issues from around the world from a political perspective.


search tips | about us | site map

Subscribe
Receive free email or RSS news updates.

Key Documents
Documents, studies and memos about camera enforcement.

Archives
View previous news items.

Feedback
Contact the editors.

View Main Topics:

Popular Stories

-Missouri Cop Harassment Video

-Photo Enforcement Bans

-Most Popular Stories

Popular Studies

-Red Light Camera Study Roundup

-2007 Virginia DOT: Cameras Increase Injury Accidents

-2005 Washington Post: Accidents Doubled with Cameras

-2004 North Carolina: Red Light Camera Study (Burkey-Obeng)

-Majority Leader Armey Red Light Camera Report

-Longer Yellows Reduce Crashes (TX Transportation Institute)

-HOV/Carpool Lanes Cause Accidents




Since 1999, Washington, D.C. cameras have issued 4,500,103 tickets worth $312 million (as of 5/30/10).