top headlines:
Friday, April 17, 2015
Virginia: Class Action Lawsuit Filed Over Toll Road Abuse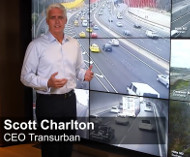 Motorists hit by massive fines on Virginia's toll roads filed suit in federal court Wednesday against the Australian company responsible for collecting the levies. Mary Elise Pizarro, a driver from Alexandria, accuses Transurban of imposing $9440 in fines when her E-Z Pass transponder failed to register $20 in tolls on the Interstate 495 high occupancy toll (HOT) lanes, due to no fault of her own. "Transurban has filed thousands of lawsuits against DC area drivers in the past year alone seeking to collect exorbitant and illegal administrative fees and civil penalties," attorney James Pizzirusso said in a statement. "Area drivers are finally standing up to Transurban's bullying tactics." The suit alleges that the imposition of fines is intentionally excessive to make up for a shortfall in revenue. The Beltway HOT lanes have flopped, losing $51 million in 2013. Last year, Transurban generated additional cash by filing 26,000 lawsuits for unpaid tolls, some of which were caused by the failure of Transurban's own equipment. "Inadvertent missed tolls can happen to anyone, whether because the toll gate malfunctions, or because an E-Z Pass battery dies," attorney Jeffrey Kaliel explained. "When that happens, everyone agrees the driver should pay the missed toll. But this private toll-road operator must not be allowed to ruin a driver's finances with thousands of dollars in devastating fees and penalties for a $1 or $2 toll." Transurban has been imposing an "administrative penalty" of up to $1000 for each missed toll. Under this scheme, $50 in missing tolls becomes a $31,000 fine; $36 in unpaid tolls becomes $17,000. Transurban accused Jo-Ann Brown, for example, of not paying $4.95 in tolls and charged her $3413. Michele Osborne was accused of skipping four tolls, though she had a valid transponder and account, for which she was charged $2293. Both motorists had a valid E-Z Pass that is linked to her credit card, but some form of equipment malfunction prevented the transponder from registering the transaction. The suit contends that Virginia law does not authorize these stiff penalties, and that non-lawyers are sent out to settle these automated lawsuits out of court on terms favorable to Transurban. "The HOT lanes operator may impose and collect an administrative fee in addition to the unpaid toll so as to recover the expenses of collecting the unpaid toll, which administrative fee shall be reasonably related to the actual cost of collecting the unpaid toll and not exceed $100 per violation," Virginia Code Section 33.2-503 states. The suit charges Transurban with violating federal and state debt collection laws and the Eighth Amendment protection against excessive fines. It seeks a refund for all the penalties Transurban has imposed.


Thursday, April 16, 2015
Idaho Limits Forced Blood Draws From Motorists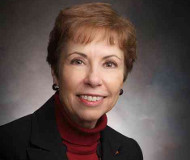 If a motorist withdraws his consent to a blood test, a police officer may not take it by force under a ruling last week by the Idaho Court of Appeals. A divided three-judge panel decided that the blood evidence used against Brant Lee Eversole should have been suppressed. Eversole was drunk when a local sheriff's deputy caught him sitting behind the wheel of a truck in front of a bar. Yet Eversole could not have driven the truck because it was high-sided on a brick berm with the drive wheels lifted off the pavement. Two other men were trying to use a jack to free the vehicle, but they had next to no chance of succeeding. The police officer at the scene called their effort "feeble." The truck had to be towed away. The deputy smelled Eversole's breath and had him take a sobriety tests. He flunked several before refusing to take any more. Eversole was arrested and taken to Bingham Memorial Hospital where his blood was removed and the blood alcohol content measured at .27, or triple the legal limit. Eversole was convicted, but he appealed on the grounds that he was not driving under the influence of alcohol (DUI) because his truck could not be driven. His argument failed. "The district court correctly determined that the fact-finder could sensibly conclude that Eversole and his companions were capable of rendering the vehicle operational in a short period of time," Judge Karen L. Lansing wrote for the court. "A finder of fact could have credited the officer's testimony that the jack strategy could have worked if the jack was positioned 'a little bit differently.' Therefore, the issue should be decided by the trier of fact and the order denying dismissal was proper." The appellate judges did have a problem with the trial judge's other assumption that the state's implied consent statute eliminated the need for the police officer to apply for a warrant before taking Eversole's blood. Idaho has recently been forced to reinterpret its laws in light of the US Supreme Court's McNeely decision (view case) scaling back forced blood draws. "In this case, Eversole refused to participate in a breath test for alcohol concentration," Judge Lansing wrote. "He thereby withdrew any implied consent created by [the implied consent statute]... Because Eversole's implied consent already had been revoked, the consent exception to the warrant requirement was inapplicable unless the state proved some subsequent action or statement by Eversole renewing his consent. The state did not do so." A copy of the decision is available in a 50k PDF file at the source link below.
Source:

Idaho v. Eversole (Court of Appeals, State of Idaho, 4/8/2015)


Wednesday, April 15, 2015
Missouri Supreme Court Considers Speed Trap Law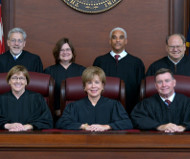 Small towns throughout Missouri want their traffic ticket revenue back. Since 2013, the state has restricted the ability of municipalities to pad budgets with citation revenue. The Municipal League last week argued before the state Supreme Court about their fundamental right to generate more than thirty percent of revenue from speeding tickets. Under the "Mack's Creek" law, cities that exceed the thirty percent cap must send excess revenue back to the state for use in school programs. Any city that fails to file regular reports and remit the money in a timely fashion has its municipal court stripped of the ability to hear traffic cases. The state attorney general has aggressively enforced this provision, which infuriates the cities. "It's our belief that this violates the separation of power," powerful lawyer and lobbyist Jane E. Dueker said on behalf of the league. "To say that a court cannot hear something falls in line with what happened in the Weinstein case, which is basically no judge anywhere can hear this case at this time." The Municipal League believes cities have the inalienable right to generate as much ticket revenue as they please. "We have a legally protected interest to have a court hear them," Dueker explained. "And this is taking it away from potentially all courts. The separation of powers violation has infringed on our protectable interest to have violations heard in a court." The league argued that cities that fail to closely monitor all spending might never know if they have the ability to issue tickets on a day to day basis. "A municipality in good faith files its report, but if they're a dollar off, they lose jurisdiction," Dueker explained. "That's how crazy the statute is. So day-to-day they don't know if they have jurisdiction." Ronald R. Holliger, senior counsel for the state attorney general, dismissed Dueker's hypoteticals as pure speculation. He insisted the Municipal League lacked standing to bring the suit. Last year, the group Better Together St. Louis produced a report arguing that the Mack's Creek law does not go far enough to stop the abuse of law enforcement for the purpose of revenue generation (view report).


Monday, April 13, 2015
Belgium, Canada, France, Italy, UAE: Speed Cameras Disabled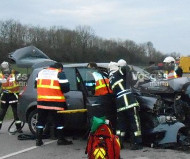 In Saskatchewan, Canada, vigilantes smashed a speed camera lens and spraypainted green graffiti over it last week. According to Global News, the automated ticketing machine near Ecole Massey School in Regina had been disabled for several days without repair. In Dubai, UAE, motorists have been giving speed cameras the finger, 7 Days reports. Outraged public officials threatened to file criminal charges against anyone expressing their displeasure at with automated enforcement with a gesture. Vigilantes in Solbiate, Italy wrapped a speed camera in white packing tape last week. According to La Provincia di Como, the attack put the camera on the Via Cesare Battisti out of commission over Easter. France recently introduced stealth speed camera cars able to issue automated tickets while driving at high speeds on a freeway. Last week one of these Renault Megane photo radar cars failed to prevent an accident at around 2:30pm on the D166 near Ramecourt. According to Vosges Matin, although the automated ticketing vehicle was totaled, the injuries the occupants suffered proved to be minor. On Saturday, vigilantes knocked the speed camera on the Rue de Pors-Leonnec off its mounting point, Le Telegramme reported. Last Tuesday, vigilantes used black spraypaint on the speed camera in Quimper, according to Ouest France. In Saint-Germain-en-Laye, vigilantes spraypainted the automated ticketing machine on the N184 with baby blue paint on Easter weekend, Le Parisien reported. Around the same time, red was the paint of choice to cover the automated ticketing machine on the RD 2089 in Saint-Jean-d'Heurs, according to La Montagne. In Flanders, Belgium, vigilantes damaged a total of 48 highway speed cameras last year, an increase from the 42 taken out of service the year before, Nieuwsblad reported.


Friday, April 10, 2015
Texas Supreme Court Rejects Red Light Camera Arguments

A red light camera court case has yet to reach the highest court in Texas, but justices have recently issued a pair of orders that dealt a setback to the automated ticketing industry. Last week, the judges denied the request of attorneys for American Traffic Solution (ATS) who begged the Supreme Court to intervene in an upcoming election to prevent residents of Arlington from voting on a red light camera ban. Last month, a Tarrant County judge said he lacked the jurisdiction to block the May 9 ballot item. Without elaborating, the Supreme Court issued an order denying the appeal of ATS lawyer Andy Taylor. In another little noticed decision last month, the state Supreme Court dealt a legal blow to the automated ticketing industry in a case stemming from the city of Houston's failed effort to keep its citizens from voting out red light cameras five years ago. Although residents voted down red light cameras by a healthy margin in November 2010, the city refused to turn over documents detailing the number of accidents at photo enforced intersections in advance of the vote. Randall Kallinen and Paul Kubosh, organizers of the successful anti-camera referendum, filed a lawsuit to get the data. In a highly technical legal maneuver, Houston requested a decision from the attorney general on whether the information could be withheld or not. The city then argued Kallinen and Kubosh could not sue to have the requested information released because they had to first exhaust their remedies with the attorney general. The high court rejected the city's claim. "[Public information] requestors cannot be required to finish something they have no right to start," the justices wrote in a per curiam decision. "The requirement that a governmental body seek a ruling from the attorney general when withholding requested information is a check on the governmental body, not a remedy for the requestor to exhaust." Non-profit groups, including Communities United Against Police Brutality, filed friend of the court briefs supporting Kallinen out of fear that the Houston precedent would be used to hide official misconduct. "To require an attorney general ruling before a requestor may bring an action to compel the disclosure of public information constitutes a loophole, giving a governmental body a chance to avoid having to supply public information," the group wrote. "If a governmental body can delay supplying public information, this allows the temporary suppression of mistakes or irregularities that should be immediately open to the scrutiny of the press and the general public." The justices remanded the case to the lower court for further proceedings. A copy of the ruling is available in a 70k PDF file at the source link below.
Source:

Kallinen v. Houston (Texas Supreme Court, 3/20/2015)




This is a journal covering motoring issues from around the world from a political perspective.


search tips | about us | site map

Subscribe
Receive free email or RSS news updates.

Key Documents
Documents, studies and memos about camera enforcement.

Archives
View previous news items.

Feedback
Contact the editors.

View Main Topics:

Popular Stories

-Missouri Cop Harassment Video

-Photo Enforcement Bans

-Most Popular Stories

Popular Studies

-Red Light Camera Study Roundup

-2007 Virginia DOT: Cameras Increase Injury Accidents

-2005 Washington Post: Accidents Doubled with Cameras

-2004 North Carolina: Red Light Camera Study (Burkey-Obeng)

-Majority Leader Armey Red Light Camera Report

-Longer Yellows Reduce Crashes (TX Transportation Institute)

-HOV/Carpool Lanes Cause Accidents




Since 1999, Washington, D.C. cameras have issued 4,500,103 tickets worth $312 million (as of 5/30/10).