top headlines:
Sunday, December 14, 2014
France: Speed Cameras Spraypainted Again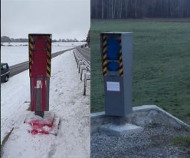 Vigilantes in Epenoy, France disabled a speed camera Thursday morning. According to Plein Air, purple spraypaint was used to cover the camera lenses. This was the fourth time this particular device has been attacked this year. Blue spraypaint was used on Monday to disable the speed camera in Saint-Etienne le Laus, Dici Radio 90.2 FM reported. In Verdun, black spraypaint and an anarchist symbol kept the speed camera from operating, according to Est Republicain.


Friday, December 12, 2014
Ohio General Assembly Passes Illusory Speed Camera Ban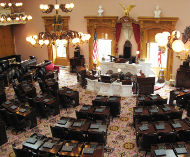 The Ohio House of Representatives passed legislation that would outlaw red light cameras and speed cameras, but this legislation will not be headed to Governor John Kasich's desk for his signature. Instead, the House voted 55 to 35 on Thursday to approve the Senate-passed "ban" on cameras that does not actually do anything to prevent camera use and contains many provisions that benefit the automated ticketing industry. The bill requires a police officer to be "present at the location" of a speed camera or red light camera for a ticket to be generated. The officer does not need to witness the alleged offense, he only needs to be parked nearby, and he is free to perform other tasks. This is a common way speed cameras are deployed in other states and countries. The proposal sets up a detailed set of rules for the continuation of red light camera and speed camera usage. For example, under the proposal, the owner of a vehicle is automatically held liable for an infraction even if he can prove he was not driving at the time of the offense. The bill will not release the owner from liability unless someone else pays the fine. "In order to meet the evidentiary burden imposed under... this section, the registered owner or person or entity named in the ticket shall provide to the hearing officer the identity of the designated party, that person's name and current address, and any other evidence that the hearing officer determines to be pertinent," Senate Bill 342 states. The bill goes further and approves the legal tribunal set up by cities like Toledo to adjudicate photo ticketing fines. This would rescue these cities from the legal jeopardy they now face from a forthcoming state Supreme Court decision. The state Senate will have to vote once more on an amendment ordering the state department of public safety to issue an annual report detailing the number of tickets handed out for using a cell phone or texting behind the wheel before the bill is sent to the governor for his signature. While the legislature is content to allow photo ticketing to continue, the residents of Ashtabula, Cincinnati, Cleveland,Chillicothe, Heath, Garfield Heights, Maple Heights South Euclid and Steubenville took matters into their own hands and forced the removal of automated ticketing machines through ballot initiatives. A copy of the House-passed version of Senate Bill 342 is available in a PDF file at the source link below.
Source:

Senate Bill 342 (Ohio General Assembly, 12/12/2014)


Thursday, December 11, 2014
Illinois: Guilty Plea In Redflex Bribery Trial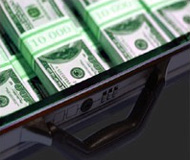 Corruption in the Chicago, Illinois red light camera program is no longer "alleged," it is fact. On Wednesday, Martin O'Malley appeared before US District Judge Virginia M. Kendall to say that he was part of a conspiracy to bribe Chicago officials on behalf of Redflex Traffic Systems, the Australian company that provides automated ticketing services. According to his plea agreement, O'Malley's co-conspirators were John Bills, Chicago's deputy transportation commissioner; Karen Finley, the head of US operations for Redflex after 2005; Aaron M. Rosenberg, Redflex executive vice president; and Bruce Higgins, the head of US operations for Redflex up until 2005. Between January 2003 and June 30, 2011, O'Malley says he distributed cash and benefits to Bills in return for securing the lucrative photo enforcement contract. The plea deal says that Bills came up with the idea. Bills approached O'Malley in 2003, saying "I got something coming up" -- a part-time job with Redflex that would pay $30,000 a year. Bills told O'Malley to respond to a specific, but anonymous, job listing in the Chicago Tribune. O'Malley sent in an application. Higgins and Finley flew O'Malley to Phoenix, Arizona where he was interviewed for the "Chicago customer service representative" position. He asked for $60,000 a year. The deal was that O'Malley would give his commission payments for landing the Chicago contract to Bills. O'Malley would have to pay taxes on all of those commissions, which added up to $2 million. "O'Malley understood at the time of these conversations that giving a portion of the commission payments to Bills would be wrong and illegal but agreed to do so because O'Malley needed a job," the plea agreement states. Bills drafted the invoices that O'Malley submitted to Redflex for those commission payments. When the payment check arrived, O'Malley would have lunch with Bills at a Chicago restaurant. Bills send a coded email to tell O'Malley how much cash to bring. "How about lunch at Shaller's tomorrow?" Bills wrote in a June 6, 2011 email to O'Malley. "Eight page speed overview can be discussed at lunch if your schedule permits." O'Malley saw the "eight" and brought $8000 in cash to Bills. At other times, O'Malley would write checks to pay debts accumulated by Bills. This included paying for meals, golf outings and other expenses. In 2008, O'Malley bought an Arizona condo for $76,000 that was set aside for the use of Bills. "O'Malley did this because O'Malley understood, from Finley and Individuals A and B [Rosenberg and Higgins], that his job was to keep Bills and the city of Chicago happy so that Redflex could maintain and expand its business with the city of Chicago," the plea agreement explains. Under the plea deal, O'Malley faces five years in prison, a $250,00 fine, three years probation and other restitution. O'Malley also agrees to continue providing evidence to prosecutors throughout the ongoing trial of Bills and Finley.


Wednesday, December 10, 2014
California Orders Longer Yellow Time At Intersections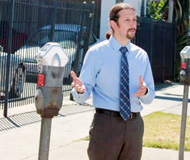 Complaints about the short yellow times at intersections are being heard. Last month, California officials approved the recommendations of a state signal timing committee extending the warning times for intersections statewide. These changes have now received the official go-ahead from the Federal Highway Administration. The biggest change is the implementation of the National Cooperative Highway Research Program recommendation that the amount of time given for drivers to stop should be based upon the how fast traffic is actually flowing, not just the number posted on the speed limit sign. Researchers recognized the tendency of local officials to post speed limits below the actual speed of traffic as a method of "traffic calming." After conducting speed surveys, the organization determined that an extra 7 MPH should be added to the calculation of yellow times when the speed limit is not based on actual traffic speeds (view report). This method now has the force of law in California, and it will have the effect of adding 0.5 second of yellow at most intersections. Localities have also lost the permission given in previous versions of the state traffic manual to time right and left-hand turns as short as 3.0 seconds. Having extra-short yellow only on the turn lanes has created a major source of red light camera revenue, but the new requirement puts the burden on engineers to justify any form of short yellow timing, especially at larger intersections. "The yellow interval could be challenged if engineers have not set the yellow interval with consideration to the approach speeds of vehicles in dedicated turning lanes especially where they exceed 150 feet," explained Jay Beeber, Executive Director of Safer Streets LA. "While not mandatory, engineers will have to justify, based on their engineering judgment, why a longer yellow interval is not appropriate." Beeber argued for the changes before a state engineering panel, the California Traffic Control Devices Committee. Beeber is now running for a city council seat in Los Angeles in the March 3 election. For intersections with a red light camera, the yellow time must be in compliance with the new rules by August 1. For all other intersections, cities, counties and state agencies will have until August 2017 to comply. California law specifically recognizes that these are "minimum" yellow times, and that jurisdictions should provide longer warning durations when appropriate. An extra half-second of yellow time can make the difference between a money-losing and a money-making red light camera program. Documents uncovered from the 2001 courtroom trial of San Diego's red light camera program, the largest case of its type, found that the private camera vendor specifically placed red light cameras only at intersections with overly short yellow timing (view documents). The days of the San Diego program are over, and so much attention has been given to signal timing that interest in red light cameras has faded. Nearly sixty California cities have dropped their photo ticketing programs, including Belmont, Bell Gardens, Berkeley, Burlingame, Compton, Corona, Costa Mesa, Cupertino, El Cajon, El Monte, Escondido, Emeryville, Fairfield, Fresno, Fullerton, Gardena, Glendale, Grand Terrace, Hayward, Highland, Indian Wells, Irvine, Laguna Woods, Lancaster, Loma Linda, Los Angeles, Long Beach, Maywood, Montclair, Moreno Valley, Oakland, Paramount, Pasadena, Poway, Rancho Cucamonga, Redlands, Redwood City, Rocklin, Roseville, Rowland Heights, San Bernardino, San Carlos, San Diego, San Jose (photo radar), San Juan Capistrano, Santa Fe Springs, Santa Maria, Santa Rosa, South Gate, Union City, Upland, Walnut, Whittier, Yuba City and Yucaipa. The city councils of Laguna Niguel and Orange passed ordinances banning cameras in 2011. Residents of Anaheim, Murrieta and Newport Beach voted to ban red light cameras at the ballot box.


Tuesday, December 09, 2014
Red Light Camera and Speed Camera CrimeLine
Although red light cameras and speed cameras are presented as tools of law enforcement, these privately owned companies, their employees and public officials are often caught disregarding the law. Highlights of these cases presented chronologically below include FCC fines, fraud convictions, bribery convictions and speed camera vehicles busted for drunk driving. December 2014 Inspector general for the city of Baltimore, Maryland charges mayor's chief of staff with "inappropriate activity" to favor speed camera vendor Xerox. more November 2014 Irish government's Equality Tribunal imposes $34,600 fine against the Go Safe speed camera consortium, of which Redflex is a member, over workplace discrimination. more October 2014 Redflex contractor Martin O'Malley files to change plea to guilty over charges that he helped deliver $2 million in bribes to the Chicago, Illinois official in charge of the red light camera program. more Federal court orders East Cleveland, Ohio to pay bankrupt speed camera vendor Nestor Traffic Systems $683,093. more September 2014 Former employees sue American Traffic Solutions after the California Department of Industrial Relations ruled the photo ticketing company violated state labor laws. more August 2014 Karen Finley, former head of US operations for Redflex, is indicted Wednesday on nine counts of mail fraud, three counts of wire fraud, three counts of bribery and one count of conspiracy to use bribes to win and expand a lucrative red light camera contract with Chicago, Illinois more May 2014 US attorney charges Chicago, Illinois official with accepting $2 million in bribes from Redflex. more Redflex caught using a "violation calculator" to decide where to place red light cameras and make the most money. more April 2014 US Department of Labor finds that Redflex fired three US employees so it could hire replacements in Australia at a lower cost. more March 2014 California Department of Industrial Relations fines Redflex and ATS for failing to pay contractors prevailing wage rates, despite a contractual obligation to do so. more February 2014 Andrea Saroldi, a police commander in Spotorno, Italy is arrested and charged with extortion, bribery and fraud related to speed camera contracts. more Catherine Petzel sues Redflex alleging she was fired because of a racial bias among the company's leadership. more January 2014 Connecticut Judicial Branch issues a cease and desist order to Redflex after the company's school bus photo enforcement website and citation documents falsely gave the impression that the items came from the court. Outcome: Redflex changed its citation and website and the order was lifted in June. more Former Redflex Executive Vice President Aaron M. Rosenberg admits he bribed officials in more than ten states in a process that was institutionalized at the company. more October 2013 American Traffic Solutions found using false threats in the citations the company issued to Texas residents. more July 2013 European Court of Human Rights fines the Latvian for harassing a journalist who exposed irregularities in speed camera procurement. more UK Statistics Authority report slams government of Scotland for producing misleading speed camera safety claims. more June 2013 City inspector general in New Orleans, Louisiana, catches cops setting up a personal company to profit from red light cameras in violation of city ethics code. more Richard Retting, author of the Insurance Institute studies claiming red light cameras have a safety benefit, is paid by camera company to lobby California lawmakers. more May 2013 Maryland's Open Meetings Compliance Board found the city of Baltimore guilty of violating state law when it held secret meetings of a speed camera advisory task force. more UK Advertising Standards Authority orders speed camera firm Vysionics to stop using false accident reduction claims in its advertising material. more March 2013 Scandal hits Jefferson Parish, Louisiana when councilman reveals that Redflex had paid a 3.2 percent cut of the firm's profit on each ticket issued to lobbyist Bryan Wagner, a former New Orleans city councilman, who in turn shared the funds with the wife of District Judge Robert Murphy. more Redflex chairman admits to bribery in two more cities besides Chicago, Illinois. more Top Redflex executives are fired over bribery scandal. more Hamilton County, Ohio sheriff confiscates illegally operating speed cameras following ruling by Judge Robert P. Ruehlman (view ruling). Outcome: Optotraffic drops lawsuit against sheriff. more February 2013 Redflex files a lawsuit against its own former executive vice president accusing him of "dishonest and unethical acts." more US Postal Service declares itself immune to speed camera tickets. more ATS settles with New Jersey motorists over illegal operation of red light cameras. more December 2012 Secret audit in Baltimore, Maryland reveals 5.2 percent of speed camera ticket recipients were actually innocent. more Redflex charges photo ticket recipients $670 in "travel expenses" if they asked to confront the witnesses against them in court under the Sixth Amendment. more December 2012 Redflex takes credit for drafting red light camera "reform" law in California. more B and W Sensors Inc and American Traffic Solutions sue each other for patent theft. more October 2012 Riverdale Park, Maryland defends the city's practice of forging a police officer's signature on speed camera citations while he was on vacation. more South Carolina State Ethics Commission threatens photo enforcement executive William B. Danzell over delinquent fines for lobbyist disclosure violations. more August 2012 The New York State Joint Commission on Public Ethics fined Redflex after the Australian firm was caught evading state campaign finance laws requiring disclosure of lobbying activity. more Washington, DC Metropolitan Police Department officer David Cephas pleaded guilty to falsifying speed camera calibration logs in 2008 and 2009, affecting 200 photo radar tickets. more July 2012 American Traffic Solutions Vice President Bill Kroske exposed making "sock puppet" online posts where he posed as an ordinary citizen who favored speed cameras. more May 2012 League City, Texas challenged for spending "traffic safety" funds from photo ticketing on body armor and assault rifles. more February 2012 Atlanta, Georgia stops collecting on red light camera tickets after being caught ignoring a state law requiring the use of certified mail for second ticket notices. more B and W Sensors sends email to city leaders arguing that red light cameras and speed cameras are a solution for cities with budgetary problems. more January 2012 Greg Williams, assistant district attorney in Lafayette, Louisiana who served as an adjudicator for red light camera cases, pleaded guilty to bribery charges. more December 2011 Bellwood, Illinois village manager Roy F. McCampbell accused of corruption as part of a scandal that included the signing of a lucrative red light camera contract. more Seven police chiefs, red light camera company officials and consultants are arrested for corruption in Frosinone and Isola del Liri, Italy. more September 2011 According to emails, Lynnwood, Washington Police Sergeant Wayne "Kawika" Davis sought to ingratiate themselves with the photo ticketing firm in the apparent hopes of landing a lucrative job in return for their service. more Outcome: city clears itself of wrongdoing Missouri Families for Safer Roads exposed as a front group for American Traffic Solutions. more In Milan, Italy, fifteen mayors, cops, speed camera company employees ordered to stand trial for manipulating of speed camera equipment to enhance revenue generation. more August 2011 Whatcom County, Washington Superior Court judge fines American Traffic Solutions for using the courts to interfere with the elections process. Outcome: reversed on appeal. more July 2011 Author of the first and most prominent studies claiming a benefit to red light cameras is listed as a "partner" with the photo ticketing firm Brekford. more June 2011 American Traffic Solutions sues former Senior Vice President Michael J. Lenza for lining up clients for himself while working for ATS. Lenza received a 0.5 percent cut of ATS revenue for every ticket issued in his region. more April 2011 An employee of photo enforcement vendor Serco was arrested in Victoria, Australia after being accused of adjusting the speed readings in a database 67,541 photo tickets. more Traffic Safety Coalition revealed to be a front group for Redflex run by the highly connected Chicago, Illinois public relations firm Resolute Consulting. Company officials have ties to current Mayor Rahm Emanuel and former Governor Rod Blagojevich, who was imprisoned on corruption charges. more March 2011 National Coalition for Safer Roads exposed as a front group for American Traffic Solutions run by lobbyist David Kelly. more Politicians, senior police and top bankers belonging to an elite group known as The Brotherhood have their speed camera tickets automatically canceled, according to the Ombudsman for Victoria, Australia. more February 2011 North Carolina Court of Appeals clears ACS and Fayetteville in the death of Elizabeth May who was struck and killed by a red light camera in a traffic accident. more December 2010 Helmut Knoner, a district judge in Herford, Germany, is relieved of duty after he acquited 42 motorists because he believed the speed camera tickets lacked a solid legal foundation and for his public criticism of automated ticketing machines. more October 2010 William B. Danzell, the former CEO of bankrupt traffic camera vendor Nestor Traffic Systems, sues for back salary after the board of directors ousts him in 2007. more Outcome: In April 2011, a federal judge issues Danzell a default judgment of $663,218. more May 2010 American Traffic Solutions loses false advertising lawsuit against Redflex, which was filed after ATS learned Redflex had illegally used uncertified radar units for more than a decade. more October 2010 Oak Ridge, Tennessee Police Chief David Beams admits receiving an all-expense paid vacation at the Ritz Carlton in Arizona, while collecting his on-duty salary, in return for court testimony that favored Redflex. more September 2010 American Traffic Solutions files legal brief arguing that Texas ballot initiatives challenging automated enforcement programs are racist. more Outcome: A majority of Houston and Baytown residents vote to oust red light cameras. more July 2010 Ethics complaint filed against Texas state Representative Linda Harper-Brown for accepting unreported gratuities -- including a brand new Mercedes E550 sedan -- from a traffic camera firm in return for playing the decisive role in establishing the automated ticketing industry in the Lone Star State. more Ridgeland, South Carolina defies state law banning automated enforcement and sets up speed cameras on Interstate 95. more Outcome: In the next legislative session, a new law passed unanimously to outlaw Ridgeland's cameras. more November 2009 Federal Highway Administration rules that "violation lines" used in the middle of red light camera intersections in Tucson, Arizona violate federal law. more Baltimore, Maryland accuses American Traffic Solutions of holding the city's red light cameras hostage. more Angry shareholders oust three top Redflex officials. more September 2009 YouTube video captures a Redflex speed camera van driving recklessly. more July 2009 UK police officer admits in court that he falsified official documents used as proof that speed camera tickets were mailed within statutory deadlines. more June 2009 College Station, Texas police Chief Michael Clancey sues after being fired for criticizing red light cameras. more April 2009 Arizona Legislative Council report says red light camera vendors need private investigator licenses. more Four photo ticketing firms spent $555,106 in campaign donations and lobbying for a statewide law authorizing the use of speed cameras. more Duncanville, Texas Councilman Paul Ford arrested at meeting for speaking out against red light cameras. more April 2009 Nestor Traffic Systems caught stiffing subcontractors who installed red light camera equipment. more January 2009 Alberta, Canada's Office of The Information and Privacy Commissioner orders the city of Edmonton to release speed camera manuals to the public. more December 2008 Redflex Traffic Systems agreed to pay the Federal Communications Commission $22,000 and to train its employees in US rules and regulations governing radar in order to settle a complaint against the Australian camera firm's illegal use of uncertified radar equipment. more A Dallas County court ruled that Affiliated Computer Services (ACS) has been operating its red light camera business without a private investigator's license in violation of state law. Outcome: The case is ongoing. more An appellate decision by the California Superior Court, found "cost neutrality" provisions common to more than forty photo enforcement contracts in the state to be illegal. In this case, Nestor's contract with Fullerton was found in violation of state law. Outcome: photo ticket ruled invalid. Outcome: Further court challenges ongoing. more November 2008 Executives at photo enforcement firms American Traffic Solutions (ATS) and Redflex were caught ignoring their own speed camera tickets. Outcome: In a notable exception, ATS President Jim Tuton went to traffic school in December for a ticket he received from his own company. Court records show it was ignored initially. more Washington, DC's Inspector General found the city's process for awarding the photo enforcement contract to ATS was riddled with errors. Outcome: No action taken. more Arizona Treasurer declares the state's freeway speed camera law unconstitutional. Article 9, Section 22 of the Arizona constitution requires a super-majority vote of the legislature to adopt any provision that provides a net increase in revenue. No such vote was taken. Outcome: Ongoing. more September 2008 A Redflex employee is busted for drunk driving in Scottsdale, Arizona while in a speed camera van on his way to ticket other motorists. Outcome: Redflex fired employee. Court case pending. more Photo ticket process server, an officer of the Arizona court system, caught on tape yelling racist slurs at a motorist. Outcome: no action taken. more US Attorney busted a police officer for embezzling $178,611 from the Washington, DC speed camera program. The officer was accused of claiming to have sat in the ACS/ATS speed camera car for 3400 hours; this did not actually take place. Outcome: Officer admitted guilt and faces jail time and fine. more August 2008 In its own words, Redflex attempted to land illegal contract in Florida. The company stated, "Legal opinions indicate that automated enforcement in the state of Florida remains illegal" but nonetheless filed an application with Homestead, Florida to operate the city's red light cameras. Outcome: Homestead in September chose ATS. more July 2008 Arizona Secretary of State confirmed that documents used to convict motorists of speeding in Lafayette, Louisiana contained elements that had been falsified. The Secretary's office rules that Redflex's notary public violated four Arizona laws while purporting to certify a speed camera deployment form for use in official hearings. Outcome: Redflex fired its notary. more The UK Independent Police Complaints Commission (IPCC), a government agency, determined that a speed camera operator, desperate to keep his position as the top ticket issuer, manipulated evidence to obtain more convictions from innocent drivers. Outcome: IPCC ordered £35,585 in refunds to victimized motorists, plus the cancellation of 1635 license points. No action taken against the operator. more May 2008 Louisiana State Board of Private Investigator Examiners ruled that Redflex violated state law by operating without a private investigator's license. Outcome: Court decision pending. more January 2008 Redflex accused of mail fraud in Louisiana for using the phrase "official government business" on ticket envelopes, in violation of federal statutes. more September 2007 Tarrant County, Texas District Attorney investigated possible open meeting law violations by mayor of Mansfield who lobbied behind the scenes to ram a red light camera contract through the city council. Outcome: The camera contract failed, but no action was taken against the mayor. more May 2007 Texas Senate committee learn in an open hearing that a city police officer was receiving his full-time police salary from Nestor Traffic Systems. Outcome: Committee informed officer that he should retain legal counsel. more City traffic engineer in Kansas City, Missouri lobbied city council to install red light cameras, then left a few months later to work for German speed camera vendor Traffipax. Former engineer then violated ethics rules by attempting to lobby the city to choose Traffipax as the camera vendor before a one-year lobbying prohibition had expired. Outcome: none. more April 2007 Unanimous Minnesota Supreme Court ruling found that the Minneapolis red light camera program's elimination of the presumption of innocence was illegal. more March 2007 ACS accused of vandalizing Washington, DC speed camera and red light camera equipment after the city dumped the company as its photo ticketing operator in favor of a rival firm. more in PDF January 2007 Jay Morris Specter, a top red light camera salesman formerly with ATS and then Redflex, was convicted in South Carolina of $1.2 million in fraud. ATS had suspicions about Specter. "We terminated his contract," ATS spokesman Josh Weiss told TheNewspaper, referring to the company's action prior to the conviction. "We even called over to Redflex and warned them about Specter. Needless to say, they ignored us." Outcome: Specter will be released from prison in September 2010. more November 2006 Two police officers killed a retired college professor in an accident caused while testing a new speed camera. The UK Independent Police Complaints Commission (IPCC) investigated the possibility of criminal charges. Outcome: In October 2008, the police driver was found guilty of "careless driving," fined £500, and given a two-year license suspension. Serious charges were dismissed, but both officers received a written warning from the police superintendent. more The Chief Executive Officer and Chief Financial Officer of Affiliated Computer Services resigned after admitting to stock option fraud. Outcome: CFO received $1 million and CEO $3.2 million for their stock options on top of a salary lasting through June 2007. more Cape Town newspaper runs front page expose on lavish "booze cruise" thrown for 28 South African police officers by speed camera vendor Labat Traffic Solutions. more August 2006 St. Peters, Missouri mayor caught on tape soliciting a cash bribe in return for his signature on a red light camera ordinance. Outcome: Former mayor was released to a halfway house in May 2008 and then released fully in August. more July 2006 UK Statistics Commission slams Department for Transport (DfT) for using bogus numbers to promote the effectiveness of speed cameras. Outcome: DfT continues to use inflated figures. more June 2006 UK Advertising Standards Agency charged Greater Manchester police with dishonest advertising in material promoting the use of speed cameras. more A pair of Edmonton, Canada police officers along with camera vendor Affiliated Computer Services faced charges in an alleged bribery scheme. The officers accepted lavish gifts from ACS -- including travel, sports tickets and female escort services -- in return for a recommendation that ACS be given a no-bid, $90 million photo ticketing contract. Outcome: In October 2008, a judge let the police officers and ACS off the hook without bringing the case to a jury. Even before this trial outcome, the Kiwanis Club in December 2007 gave one of the officers involved its "top cop" award. more May 2006 Police Complaints Authority investigated allegations that an unsworn South Australian police employee attempted to run down a motorist while behind the wheel of a mobile speed camera vehicle. more December 2005 UK Department for Transport (DfT) admitted that 80 percent of claimed reductions in accidents that the department attributed to the benefit of speed cameras was actually due to a statistical error known as "regression to the mean." Outcome: DfT continues to use the same statistics. more November 2005 Cranston, Rhode Island mayor dropped a no-bid speed camera contract with Nestor Traffic Systems after reports revealed that the company had made substantial campaign donations to the mayor's primary challenge for a US Senate seat. Outcome: The mayor lost the primary. more May 2005 Parliament questioned why a top cop in New South Wales, Australia was buying stock in Redflex, the Australian photo enforcement company. Outcome: Police cleared the police traffic services commander superintendent of wrongdoing. more December 2004 A Shropshire, UK speed camera van that had just issued thirty tickets to motorists was itself ticketed for doing 65 MPH in a 50 zone. A private citizen similarly recorded a Scottish speed camera van doing 45 MPH in a 30 zone. Outcome: No action taken. more November 2004 Edmonton, Canada police officers were investigated after setting up the "Overtime Bar" sting designed to frame an Edmonton Sun columnist for drunk driving. A police sergeant admitted under oath that he used the police database to gather information on the columnist because he had criticized photo radar. Outcome: In December 2005, police investigating the police involved in the sting absolved police of wrongdoing. more




This is a journal covering motoring issues from around the world from a political perspective.


search tips | about us | site map

Subscribe
Receive free email or RSS news updates.

Key Documents
Documents, studies and memos about camera enforcement.

Archives
View previous news items.

Feedback
Contact the editors.

View Main Topics:

Popular Stories

-Missouri Cop Harassment Video

-Photo Enforcement Bans

-Most Popular Stories

Popular Studies

-Red Light Camera Study Roundup

-2007 Virginia DOT: Cameras Increase Injury Accidents

-2005 Washington Post: Accidents Doubled with Cameras

-2004 North Carolina: Red Light Camera Study (Burkey-Obeng)

-Majority Leader Armey Red Light Camera Report

-Longer Yellows Reduce Crashes (TX Transportation Institute)

-HOV/Carpool Lanes Cause Accidents




Since 1999, Washington, D.C. cameras have issued 4,500,103 tickets worth $312 million (as of 5/30/10).