top headlines:
Sunday, October 19, 2014
France, South Africa: Traffic Cameras Smashed and Burned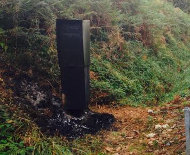 A 32-year-old man damaged a mobile speed camera on October 5 in Nzhelele, South Africa. According to Zoutnet, Freddy Ramulongo was pulled over by police. When the officers took him to see the traffic camera reading, he smashed the device. Ramulongo will face charges on Tuesday. In Morbihan, France, vigilantes burned a speed camera on Saturday. Ouest France reports that the automated ticketing machine on the RD775 at Vraie-Croix was burnt to a crisp by a gasoline-filled tire at around 4am.


Friday, October 17, 2014
Report Explores Speed Trap Towns In St Louis, Missouri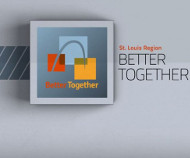 Discontent in the suburbs of St. Louis, Missouri broke into the international spotlight with the August 9 police shooting of Michael Brown. Before that, motorist Brett Darrow exposed extreme police conduct by videotaping traffic stops, including the 2007 rant of a St. George officer which led to the city being disbanded a year later. The group Better Together St. Louis on Wednesday further explored the issue with a study of the county's 82 separate courts which generated $61,152,087 in revenue, primarily from speeding tickets. This is roughly half of the revenue generated by fines in the entire state, even though only 22 percent of the population lives in the county. "There is sufficient evidence, both of practice and intent, for the conclusion to be drawn that municipal courts are not being used as instruments of justice and public safety, but rather as revenue generators for municipalities that would otherwise struggle or simply be unable to survive," the report explained. "However, not all revenue from fines comes from residents of the particular municipality collecting the fines. This is especially true of those municipalities that include parts of I-70, I-170, and I-270. A motorist driving to the airport from Clayton or from downtown St. Louis may encounter three or four patrol cars with radar from three or more separate municipalities. These highways may be the most over-policed roadways in the state." In fourteen municipalities, fines are the biggest single source of revenue. Current law caps the amount of fine revenue that can be generated by a municipality to 30 percent of the budget, but only 8 of the municipalities exceeded that threshold. Better Together's report recommends reducing the trigger to 10 percent, which would force 40 of the 90 municipalities in the area to reduce their ticketing efforts. The report condemns the extreme tactics taken by courts to collect fines, especially from poorer residents. "These courts frequently go to extreme measures in order to collect fines and fees," the report stated. "Tactics include locking up citizens without the means to pay their fines, and issuing warrants to those who do not appear (often out of fear that their inability to pay will result in them being locked up). While municipal judges are permitted under Missouri law to pursue other methods of collection including private debt collection, the establishment of payment plans, or even the reduction of a fine, these 'softer' methods often go unutilized." A copy of the report is available in a 3mb PDF file at the source link below.
Source:

Public Safety - Municipal Courts (Better Together St. Louis, 10/15/2014)


Thursday, October 16, 2014
Florida Appeals Court Strikes Down Red Light Cameras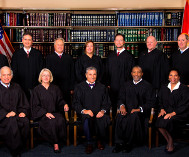 In a dramatic reversal of a decision handed down six months ago, the Florida Court of Appeal decided Wednesday that the way red light cameras are operated throughout the state is unlawful. A three-judge panel unanimously set aside its April 23 opinion, replacing it with a decision that represents bad news for automated ticketing vendors and cities that rely upon them. "For the reasons set forth herein, we... find that the city is not authorized to delegate police power by entering into a contract that allows a private vendor to screen data and decide whether a violation has occurred before sending that data to a traffic infraction enforcement officer (TIEO) to use as the basis for authorizing a citation," Judge Mark W. Klingensmith wrote in the new decision. "Such outsourcing to a third-party for-profit vendor of a city's statutorily mandated obligation to issue uniform traffic citations for red light camera violations is contrary to the plain wording of the Florida statutes." Motorist Eric Arem had challenged the $158 ticket that American Traffic Solutions (ATS) mailed to him on behalf of the city of Hollywood. Arem argued that the only role of a Hollywood police officer in the way the system works is to press a button to convict based on what ATS sends over. This is precisely as cities intend the system to work. For-profit photo enforcement vendors officer what they call "turn-key service" in which the camera company handles absolutely every aspect of the program, except for pushing the "convict" button. "For all practical purposes, it is the vendor that decides which cases the TIEO gets to review; it is the vendor who initially determines who is subject to prosecution for a red light violation; it is the vendor that obtains the information necessary for the completion of the citation; it is the vendor that creates the actual citation; it is the vendor that issues the citation to the registered owner of the vehicle; and, it is the vendor that eventually transmits the traffic citation data to the court," Judge Klingensmith wrote. "Although the city may have some input into who eventually is prosecuted, that decision is wholly dependent upon the vendor's initial determination." The judges found upon reconsideration that there is no authority in Florida law for a city to deputize a vendor to perform these law enforcement functions. The court found that the appropriate remedy was to dismiss the ticket issued to Arem, which raises the potential that current ticket recipients could have their cases tossed out and past recipients could use another class action lawsuit to seek refunds. A copy of the new decision is available in a 150k PDF file at the source link below.
Source:

Hollywood v. Arem (Court of Appeal, State of Florida, 10/15/2014)


Wednesday, October 15, 2014
Tennessee Courts Crack Down On Cops Taking Blood From Drivers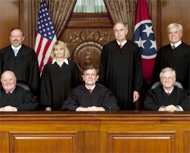 The US Supreme Court's McNeely decision (view case) has made it much more difficult for police officers to forcibly draw blood from motorists without a warrant. Last week, the Tennessee Court of Criminal Appeals became the latest to apply the precedent to discourage the practice statewide. Defendants in these driving under the influence of alcohol (DUI) cases are rarely sympathetic figures. Cases that reach the appellate level usually have prior convictions and were visibly intoxicated at the time of arrest, but the principles that allow officers to forcibly draw blood from repeat offenders also allows them to draw blood from innocent motorists. In the case of James Dean Wells, he was a second offender who smashed his truck into a pole and then into the side of a building in Williamson County in the early hours of May 12, 2012. Wells left the scene of the accident, but Officer Cory Krueger tracked him down twenty minutes later. Wells refused to have his blood drawn, so it was taken by force at a nearby hospital. The county has a magistrate on standby to prepare warrants 24 hours a day, but Officer Krueger made no attempt to obtain one. Prosecutors argued that no warrant was needed because there were "exigent circumstances" and the implied consent doctrine allowed it. The appellate judges rejected this reasoning. "While the state may attempt to persuade the accused to submit to a search by providing consequences for a failure to submit to a test ordered upon probable cause, we hold that the privilege of driving does not alone create consent for a forcible blood draw," Judge John Everett Williams wrote for the three-judge panel (
view full opinion, 200k PDF). "Given the gravity of the intrusion into privacy inherent in a forcible blood draw, we conclude that such a search is not reasonable unless performed pursuant to a warrant or to an exception to the warrant requirement. The implied consent law does not, in itself, create such an exception." Just three days earlier, the Court of Criminal Appeals had handed down a similar ruling in the case of Charles A. Kennedy who also had his blood drawn by force in Williamson County. Fairview City Police Officer Shawn Malhoit stopped Kennedy's red pickup truck on May 8, 2012. It was his third DUI arrest. Kennedy refused a blood test and a phlebotomist took it by force at the hospital after a thirty minute wait. No warrant was obtained. "We recognize that, in this case as in McNeely, the state bore a particularly difficult burden in trying to establish the existence of exigent circumstances when the exigent circumstances exception was not the original justification for the warrantless blood draw," Judge James Curwood Witt Jr wrote for the three-judge panel (
view full opinion, 150k PDF). "That said, the record simply does not show any exigency sufficient to justify Officer Malhoit's failure to obtain a warrant before causing the defendant's blood to be drawn in this case." No fewer than three officers were involved in Kennedy's arrest, so the court found it unlikely that at least one of them was unable to contact the on-duty magistrate for a proper warrant. More than an hour passed between Kennedy's initial refusal and the time his blood was drawn. "The state fails to explain why it would have been impossible for Officer Burgess to transport the defendant to the hospital while Sergeant Stockdale transported Officer Malhoit to the jail to obtain a search warrant, leaving Officer Jarosz on patrol," Judge Witt wrote. "The only statement offered on this point was that the streets of Fairview would be 'less safe.' Such an arrangement, however, would not have left the streets of Fairview any less safe than they were during the defendant's refusal to perform field sobriety tests." The court refused to strike down a Tennessee law suggesting the possibility of forced blood draws, pointing out that it is constitutional as long as warrants are used.


Tuesday, October 14, 2014
Texas Asks US Supreme Court To Rule On License Plates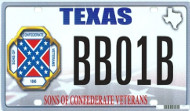 Texas Attorney General Greg Abbott wants the US Supreme Court to weigh in on the question of whether his state must offer license plates that some organizations consider to be offensive. In a filing to the Supreme Court last week, the Sons of Confederate Veterans urged justices to uphold the US Court of Appeals for the Fifth Circuit's July ruling that gave the green light to confederate specialty license plates in the Lone Star State. In 2009, the Texas Division Sons of Confederate Veterans applied to have confederate plates printed that are identical to those currently available in Alabama, Georgia, Louisiana, Maryland, Mississippi, North Carolina, South Carolina, Tennessee, and Virginia. A Texas Department of Motor Vehicles (DMV) board quickly rejected the application. "The board has considered the information and finds it necessary to deny this plate design application, specifically the confederate flag portion of the design, because public comments have shown that many members of the general public find the design offensive, and because such comments are reasonable," the DMV wrote in its decision. "The board finds that a significant portion of the public associate the confederate flag with organizations advocating expressions of hate directed toward people or groups that is demeaning to those people or groups." The Sons of Confederate Veterans sued, calling the decision arbitrary and an imposition on its free speech rights. The Fifth Circuit and four other circuits agreed, ruling that the government must remain "viewpoint neutral" in issuing license plates. The Sixth Circuit split from its colleagues and maintained that the state can issue tickets without having to offer plates displaying an opposing view. Abbott argued that some form of discriminating is necessary, or else Texas would have to balance its "Fight Terrorism" plate by offering a plate to terrorist organizations. "Many other specialty plates in Texas undeniably promote certain viewpoints at the expense of others, such as 'Stop Child Abuse,' 'Mothers Against Drunk Driving,' 'Animal Friendly,' and 'Insure Texas Kids,'" Abbott wrote. "The majority opinion did not explain how its 'no viewpoint discrimination' rule could allow Texas to continue issuing these specialty plates without also offering plates that promote child abuse, drunk driving, animal cruelty, and messages opposing the State Children's Health Insurance Program." Texas argues that since it has never issued a plate for or against the confederacy, it has not involved itself in the Civil War and it, therefore, cannot be said to have discriminated. Abbott also predicted that there would be a free-for-all with its plates if the precedent is allowed to stand. "After this ruling, it is not apparent how the state could exclude profanity, sacrilege, or overt racism from its specialty license plates," Abbott wrote. "And the court of appeals made no effort to cabin the scope of its holding or define the extent of its reach." The Supreme Court has yet to decide whether it will take up the case.




This is a journal covering motoring issues from around the world from a political perspective.


search tips | about us | site map

Subscribe
Receive free email or RSS news updates.

Key Documents
Documents, studies and memos about camera enforcement.

Archives
View previous news items.

Feedback
Contact the editors.

View Main Topics:

Popular Stories

-Missouri Cop Harassment Video

-Photo Enforcement Bans

-Most Popular Stories

Popular Studies

-Red Light Camera Study Roundup

-2007 Virginia DOT: Cameras Increase Injury Accidents

-2005 Washington Post: Accidents Doubled with Cameras

-2004 North Carolina: Red Light Camera Study (Burkey-Obeng)

-Majority Leader Armey Red Light Camera Report

-Longer Yellows Reduce Crashes (TX Transportation Institute)

-HOV/Carpool Lanes Cause Accidents




Since 1999, Washington, D.C. cameras have issued 4,500,103 tickets worth $312 million (as of 5/30/10).