top headlines:
Sunday, November 09, 2014
France, Thailand, UK: Traffic Cameras Under Attack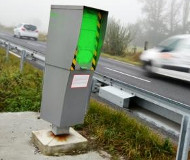 In Nuneaton, England, vigilantes used a burning tire to destroy a speed camera yesterday. According to the Nuneaton News, firefighters responded to the blaze at around 1:30am. Lightning struck two speed cameras in Phuket, Thailand several months ago, and the devices remain disabled, the Phuket News reports. One of the fried caneras is located on Thepkrassattree Road, and the other is near Muang Thalang School. In Saint Vincent, France vigilante soccer fans going by the name MF91 once again disabled a speed camera with spraypaint last week Sunday. According to Mon 43, the Magic Fans sprayed the camera on the D103 in Larcenac green. Actu88 reports that black spraypaint was used yesterday to disable a pair of cameras in Saint-Nabord and La Calotine.


Friday, November 07, 2014
Italy: Speed Camera Corruption Leads To Jail Time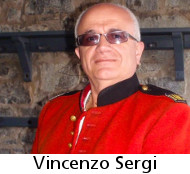 Italian prosecutors have been investigating hundreds of local police chiefs, mayors and the CEOs of photo enforcement companies over the course of nearly a decade. Although some charges have been dismissed, some remain pending, and a court has last week imposed a prison sentence for two individuals convicted of speed camera corruption. Mauro Silvestri, the chief judge of the Tribunale di Cagliari, ordered Vincenzo Sergi, manager of the town of Las Plassas, to spend two years behind bars. Pierluigi Ferraro, an executive at the speed camera firm Sercom, will serve a one-year sentence. The town's speed camera raised suspicion when it generated 18,000 tickets between April and September 2007. In addition to falsifying records, Ferraro and Sergi were convicted of rigging the bid so that Sercom could land the lucrative deal to run the program in return for a 37 percent cut of the fines. A total of 136 motorists who received citations served as the plaintiffs in the drawn-out trial. Another hearing is scheduled February 27 for the mayor and other speed camera officials accused of participating in the scheme. In February, a police commander in Spotorno was arrested in a speed camera bribery sting caught on hidden video in an operation dubbed "Hot Velox." Italian prosecutors have not hesitated to charge police chiefs and municipal officials with speed camera fraud. In 2012, the top cop in Pistoia was arrested for rigging the bid for a photo ticketing contract. In 2011, there were four raids that saw two police officers arrested on charges of soliciting bribes from people falsely accused of speeding. Seven were arrested in Frosinone for rigging speed camera contracts. The Guardia di Finanza announced five indictments in Brescia. A judge ruled that a group of 15 mayors, cops, speed camera company employees should stand trial on fraud charges. In August 2009, speed cameras were shrouded in black plastic as up to 200 officials faced charges in Caserta.


Thursday, November 06, 2014
Voters Reject Toll Roads And Misuse Of Motorist Funding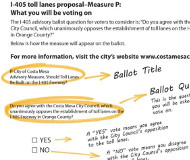 Motorists had their say at the ballot box in a number of states Tuesday. In addition to outlawing automated ticketing machines in four jurisdictions, voters responded to a number of state and local initiatives and proposed state constitutional amendments of interest to the driving public. Tolling and tax hikes were rejected, while measures that ensured taxes on motorists were actually used on road projects proved popular. Toll roads were on the ballot in Costa Mesa, California as voters were asked whether they approved of plans to convert freeway lanes on Interstate 405 into toll lanes. The majority -- 54 percent -- said "no" to the toll lanes in this non-binding advisory measure. In Louisiana, 68 percent of voters said "no" to a constitutional amendment that would have created an infrastructure bank to build toll roads. Texans gravitated to the promise of a transportation funding mechanism that did not include any support for toll roads (view details). Proposition 1 will draw about $1 billion per year from the state's "rainy day fund" through 2018 and depositing the cash in the highway fund for the sole use of building and repairing new roads that are free for use by all residents. It passed with 80 percent of the vote. Fifty-three percent of Massachusetts voters repealed a law that would have indexed the gasoline tax so that it automatically increases with the inflation rate. In Missouri, voters rejected Proposition 7, a $5 billion sales tax hike to pay for the Missouri Department of Transportation's wish list of spending consisting almost entirely of projects unrelated to driving (view details). The idea was rejected by 59 percent of the vote. Maryland and Nevada passed transportation funding "lockbox" constitutional amendments by 81 and 79 percent votes. The measures would prohibit lawmakers from raiding funds raised from the gasoline tax for distribution to the state's general fund. Oregon rejected Measure 88, which would have issued driver's licenses to illegal aliens, failed under the opposition of 67 percent of voters.


Wednesday, November 05, 2014
Arizona, Ohio, Missouri Jurisdictions Reject Photo Enforcement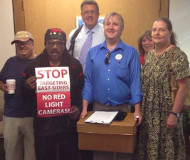 Voters in four jurisdictions were emphatic Tuesday in sending the message to local politicians that they do not want speed cameras or red light cameras in their community. By margins of over 70 percent, residents of Cleveland and Maple Heights, Ohio; Sierra Vista, Arizona; and St. Charles County, Missouri voted to add themselves to the growing list of cities and counties that have outlawed photo ticketing. Cleveland residents opposed to the use of ticketing worked together over the course of years to circulate petitions and gather the 13,000 signatures needed to put the question to the public. "After four-and-a-half years we've finally done it," initiative organizer Jason Sonenshein told TheNewspaper. "It's great to have finally accomplished our goal." With the vote was 77.5 percent in favor of the ban, Sonenshein expressed surprise at how late in the election campaign that Xerox, the city's private camera vendor, began pouring money into saving the lucrative program. Local radio and television advertisements featured former Senator George Voinovich praising cameras on Xerox's behalf. At the end of the night, it turned out not to matter with late results matching the sentiment of the early returns. Activists in nearby Maple Heights also spent their time and effort with street-corner protests to bring awareness to the ballot initiative, not having the funding for a slick advertising campaign like the camera industry does. "City hall has violated our right to make our opinions heard," the Maple Heights initiative sponsors wrote. "They refused to listen to input from the public about these cameras. They then cost the city thousands of dollars fighting to stop residents from introducing a ballot initiative to ban the cameras." By a vote of 76.6 percent, the public approved the ban on cameras. In St. Charles, Missouri, it was the county council, not a petition, that put the question of a photo ticketing ban on the ballot. County Councilman Joe Brazil came up with the measure as a means of reining in automated ticketing in St. Peters. Len Pagano, the town's mayor, insisted it violates "local control" to allow voters to decide such an issue. They did decide by a margin of 72.6 percent that the cameras should be banned. In Sierra Vista, Arizona, Redflex employee Cristian Pop provided the pre-election drama by sabotaging the sign of the initiative proponents. "That's my job," Pop explained to the police officer who asked why he tore down the sign. Pop admitted to the officer that he tore down the sign because he disagreed with it. Criminal damage charges were postponed until after the election, but the delay ended up not helping save the program, which fell in a vote of 72 percent with all votes tallied. To date, photo enforcement has been defeated in 31 of 34 election contests (view complete list).


Tuesday, November 04, 2014
Iowa Supreme Court Reconsiders Speed Cameras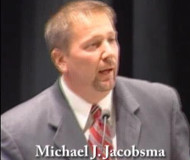 The Iowa Supreme Court last month heard arguments in a case that could end the use of speed cameras and red light cameras in the state. Michael Jon Jacobsma is defending himself against an automated ticket issued by a private company in the name of Sioux City. He faces an uphill battle considering the high court in 2008 declared such systems could be used (view ruling) in a split 5 to 4 decision. The high court's ideological lines appeared not to have shifted much since. Jacobsma, an attorney, is bringing a due process argument that the justices did not consider in the 2008 case, which focused exclusively on the legal question of whether an Iowa city had authority to install cameras without the permission of the state legislature. The new case will decide whether the system as implemented in Sioux City is constitutional. On August 6, 2012 a camera belonging to Redflex Traffic Systems of Australia photographed Jacobsma's car on Interstate 29. The machine claimed the vehicle was traveling 67 MPH in a 55 MPH zone. Jacobsma objects to the presumption in the city ordinance that he is guilty of the offense simply because he owns the vehicle. "It basically says, 'Congratulations Mr. Registered Owner of the Vehicle, your vehicle was photographed speeding and you now owe us money," Jacobsma told the justices. "Now this ordinance doesn't require the city to prove that the owner of the vehicle was the actual driver at the time. It doesn't have to prove that the owner authorized the speeding, nor does the city have to prove that the owner of the vehicle caused the speeding in any way." Jacobsma argued that the "rebuttable" portion of the presumption is limited to the very narrow circumstance where the owner filed a stolen vehicle report. "You had an opportunity to nominate someone -- pursuant to a vague ordinance," Justice Brent R. Appel said, challening Jacobsma. "You are the owner of the vehicle, and there's no record to the contrary before the magistrate. Is that problematic?" Justice Appel penned the previous decision saving the state's speed cameras. Jacobsma said the ordinance does not require the city to find the person "nominated" to be responsible for the fine, so even if the owner offers proof of innocence, he can still be found guilty under the ordinance. At least one of the justices agreed that the system was vague. "To you as a person who received a ticket, did you know what a nominated party was -- how to present the defense?" Justice David S. Wiggins asked. "Did the ordinance tell you that stuff?" Justice Wiggins led the dissent from the court's 2008 endorsement of speed cameras. Sioux City's attorney, Justin R. Vondrak, insisted the photo ticketing ordinance is the model of due process. "We're at the highest court, we can't go any further than this, and Mr. Jacobsma is allowed to make his argument before you," Vondrak told the justices. Justice Wiggins asked Vondrak what would happen if he nominated Vondrak as the one who ran the red light. "Don't you think due process requires the city to give notice of what they have to do and what presumptions are there and what presumptions are rebuttable?" Justice Wiggins asked. "Isn't that the essence of due process? To be given notice from the ordinance of what you do and don't do?" Vondrak countered that this was common practice among the cities that use automated ticketing machines. "Does that make it constitutional?" Justice Wiggins asked. "You know, in the old days they don't let blacks go to white schools. It doesn't mean it was constitutional. It was a widely held practice."




This is a journal covering motoring issues from around the world from a political perspective.


search tips | about us | site map

Subscribe
Receive free email or RSS news updates.

Key Documents
Documents, studies and memos about camera enforcement.

Archives
View previous news items.

Feedback
Contact the editors.

View Main Topics:

Popular Stories

-Missouri Cop Harassment Video

-Photo Enforcement Bans

-Most Popular Stories

Popular Studies

-Red Light Camera Study Roundup

-2007 Virginia DOT: Cameras Increase Injury Accidents

-2005 Washington Post: Accidents Doubled with Cameras

-2004 North Carolina: Red Light Camera Study (Burkey-Obeng)

-Majority Leader Armey Red Light Camera Report

-Longer Yellows Reduce Crashes (TX Transportation Institute)

-HOV/Carpool Lanes Cause Accidents




Since 1999, Washington, D.C. cameras have issued 4,500,103 tickets worth $312 million (as of 5/30/10).