top headlines:
Tuesday, January 06, 2015
Purported Ohio Speed Camera Ban Fizzles Out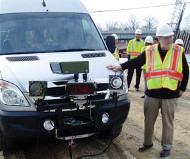 Lawmakers in the Ohio General Assembly loudly trumpeted their passage of legislation last month that would "ban" red light cameras and speed cameras. Without exception, local news outlets reported that camera use would "come to an end" without explaining that the provisions of the new legislation did not actually ban automated ticketing machines (view bill). On Monday, Dayton became the first city to formally announce that Redflex Traffic Systems of Australia would continue to mail tickets to vehicle owners within city limits. "The photo enforcement program is not going away," officials explained in a press release. "In order to continue monitoring the city's established areas of concern, the Dayton Police Department will begin using three mobile speed vehicles at various times, at the high incident intersections, previously monitored by the cameras." The law that takes effect March 19 requires that a police officer be in the vicinity of a camera before Redflex can issue the ticket. While this arrangement makes it uneconomical to continue running fixed-location red light cameras and speed cameras, the photo enforcement industry prefers mobile speed cameras, which will continue to operate. Red light cameras lost much of their appeal to municipal leaders after a 2008 Ohio law required cities to add one second to the yellow signal times at photo enforced intersections. As TheNewspaper reported, the additional warning allowed motorists to come to a stop without the camera flashing. Violations -- and profit -- plunged by more than half in cities like Columbus and Springfield. Dayton, however, chose to ignore important provisions and continued to exploit short yellow times. The photo ticketing industry prefers mobile speed camera vans to red light cameras because they have the potential to yield the highest volume of citations. Mobile vans can be moved to hidden locations to surprise motorists. Ohio state senators decided to preserve this form of ticketing after being heavily pressured to enact a total ban on photo ticketing, which has, for the most part, proved unpopular at the ballot box. Residents in seven cities have circulated petitions and succeeded in overturning the decision of their city council to install red light cameras and speed cameras. The votes in Ashtabula, Cincinnati, Chillichothe, Heath, Garfield Heights, South Euclid, Steubenville have shown as much as 76 percent of residents opposed to the cameras.


Monday, January 05, 2015
Tennessee Motorist Fights $18,480 Traffic Stop Seizure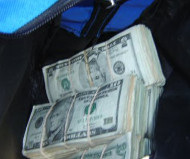 A Tennessee motorist who committed no crime is fighting in federal court to recover the $18,480 seized from him in a traffic stop. Although El A. Willis was never charged with any wrongdoing, he must mount an uphill legal battle in federal court if he ever wants to see again the cash taken from him by a Monroe County sheriff's detective on February 10. Magistrate Judge C. Clifford Shirley Jr. held the first hearing in the case last month as federal prosecutors seek permanent confiscation of the funds taken from Willis nearly a year ago. Willis was the passenger in a rented black Chevrolet sedan driven by his girlfriend, Shonta Williams. At around 3pm, Detective Bobby Queen claimed he saw the sedan change lanes without a signal. He ordered the car to pull over. Detective Queen phoned in the stop to the "Blue Lightning Operations Center" which noted that Williams was driving on an expired license (Willis had a valid license). Detective Queen did a patdown search of Willis and found he had a locked money bag on him. He demanded that Willis open the bag. Willis said he was traveling to Atlanta, Georgia to make a music deal with the cash -- and his rental agreement specified that he was allowed to travel in both Tennessee and Georgia. Detective Queen claimed he smelled marijuana and had a drug dog sniff the car and the money bag. No drugs were found, but because the dog alerted on both the car and the bag, all the cash was seized. Further testing of the rental vehicle was done with ion swabs, but these swabs were "misplaced" during the investigation. A second swab test on the money yielded a positive result. Federal officials insist that this is plenty of evidence to prove that the money is linked to the drug trade and subject to confiscation, but Willis and his attorney, Philip Lomonaco, argued otherwise. "The narcotics dog's alert to Mr. Willis' money is not enough probable cause given prior case law," Lomonaco wrote to the court. "The $5000 in United States Currency case highlighted the various evidence that exists showing the large percentage of currency that has been contaminated from drug residue. Therefore, the dog's positive alert is not enough to establish probable cause, especially since the dog alerted to the money after the money was already seized... Ms. Wilson was the reason why the car was stopped in the first place, but the money that was seized to not belong to her, so her actions did not give the police officer probable cause to seize the money of Mr. Willis." Prosecutors have been trying to find Williams to testify, but certified mail sent to summon her has been returned unclaimed. Prosecutors are trying to use a technicality to deny Willis a hearing because he did not file the proper form. Judge Shirley has yet to rule on the matter.


Sunday, January 04, 2015
Australia, Italy, UK: Speed Cameras Blocked, Burned, Blown Up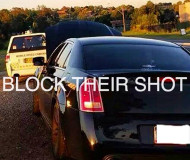 Australian motorists are protecting each other from speed cameras by coordinating efforts through the Block Their Shot Facebook page. The premise is simple. Drivers pretend that their cars are broken down so that they can park them with the hood open behind photo radar vans. This obscures the camera's view, preventing any citations from being generated. Officials in New South Wales are furious. "Don't know what they are complaining about," the leader of the effort explained in a recent post. "Their cars and signs are all still visible to motorists, they are still slowing drivers down and saving lives as their commercials state they are here for. Haha. Oh, that's right their... bank accounts are missing out." Vigilantes in Buckinghamshire, England were far less creative last week Saturday. According to BBC News, they set fire to the automated ticketing machine on West Wycombe Road, and by the time firefighters arrived, the blaze had died down. Vigilantes have also been busy in the province of Como, Italy. On New Year's Day, they ripped the speed camera in Veniano out of the ground, La Provincia di Como reported. The attacked followed upon the Christmas Eve attacks in Solbiate and Guanzate where a crowbar was used to rip the automated ticketing machines out of the ground. In Azzano Decimo, vigilantes rang in the new year by blowing up a speed camera with firecrackers. According to Messaggero Veneto, the explosion blew out the side of the automated ticketing machine on the Via Santa Croce.


Friday, January 02, 2015
Texas: Mayor Has Police Chief Dismiss Camera Ticket Issued To His Employer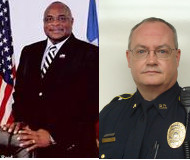 Motorists who receive a red light camera ticket often find themselves in an uphill battle to defend their innocence, in many cases finding they have no chance of appeal. That is not the case for officials in Willis, Texas where the police chief asked American Traffic Solutions, the Arizona-based company in charge of issuing automated traffic tickets, to dismiss a citation mailed to the mayor's employer. Mayor Leonard Reed is a certified occupational safety specialist at Entergy, the local power company. On February 12, Willis Police Chief James Nowak suddenly became concerned that photo tickets were being issued to Entergy. He insisted the notices be torn up. "Can you check and see if there is a violation being processed regarding a truck registered to Entergy that may have run a red light around 10 PM while traveling north on US 75 at FM 1097?" Chief Nowak wrote in an email to ATS client support specialist Jodie Morrison. "If so, I need to preempt it being mailed to Entergy and dismiss it. Can you help me with that?" Within less than an hour, ATS responded, willing to do whatever the chief requested. "Would this be for a violation captured yesterday?" Morrison replied. "If so, the latest event captured was around 9 pm." Chief Nowak responded with the license plate of the offending Entergy vehicle, requesting dismissal without bothering to provide any justification for the mayor's firm. Red light cameras are generating significant controversy in Willis. A sufficient number of residents angered by what they see as a fundamentally unfair program signed a petition to force a public vote on throwing ATS out of town. Despite this, the mayor and council refused to acknowledge the opposition and renewed the photo ticketing contract earlier this month. It is not clear from emails obtained from the city whether Chief Nowak was acting directly on Reed's behalf, but police chiefs in Texas serve at the pleasure of the mayor and city council. In College Station, the former police chief found himself in the unemployment line after he told the city council he thought the red light cameras were there to "bilk money" from citizens and that "the revenue generating aspect of the program was a scam to make money, and an 'under the table' tax to avoid raising taxes." Two years later, the city's residents sided with the chief in voting to ban red light cameras.


Wednesday, December 31, 2014
2014 Year In Review

The following were the ten most viewed stories on TheNewspaper.com during 2014.


This is a journal covering motoring issues from around the world from a political perspective.


search tips | about us | site map

Subscribe
Receive free email or RSS news updates.

Key Documents
Documents, studies and memos about camera enforcement.

Archives
View previous news items.

Feedback
Contact the editors.

View Main Topics:

Popular Stories

-Missouri Cop Harassment Video

-Photo Enforcement Bans

-Most Popular Stories

Popular Studies

-Red Light Camera Study Roundup

-2007 Virginia DOT: Cameras Increase Injury Accidents

-2005 Washington Post: Accidents Doubled with Cameras

-2004 North Carolina: Red Light Camera Study (Burkey-Obeng)

-Majority Leader Armey Red Light Camera Report

-Longer Yellows Reduce Crashes (TX Transportation Institute)

-HOV/Carpool Lanes Cause Accidents




Since 1999, Washington, D.C. cameras have issued 4,500,103 tickets worth $312 million (as of 5/30/10).