top headlines:
Tuesday, December 02, 2014
Ohio: Longer Yellows Cut Violations in Columbus, Springfield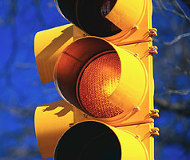 An extra second of yellow time is costing Ohio municipalities millions of dollars in annual revenue. The General Assembly in 2008 enacted a law requiring all cities using red light cameras to lengthen the duration of the warning given to motorists approaching a photo enforced intersection. Cities were given until March 12, 2009 to make the change, and the cities that complied saw a dramatic reduction in violations. In Springfield, cameras have issued automated tickets at ten intersections since 2006. Before the yellow timing law took effect, the city's for-profit vendor issued an average of 18,185 citations annually. Between 2009 and 2013, warning times increased to between 4.6 and 5.0 seconds at the intersections with cameras, and the average number of tickets issued dropped 63 percent to 6707 citations annually. This plunge represents a net loss of $4.9 million in revenue. Contrary to the assertions of the photo ticketing industry, the effect of the lengthened yellows did not diminish over time. Last year, the 6091 tickets were issued, a 67 percent drop from the number of tickets issued in the shortened yellow period of 2008. In Columbus, the number of tickets issued with shortened yellows dropped from 38,182 in 2008 to 17,018 in the lengthened yellow period of 2010 -- a 55 percent reduction. Most Columbus intersections saw their yellow times increase from 3.6 seconds to 4.6 seconds, in compliance with the law. Longer term analysis of the change is more difficult because Columbus dealt with the loss of revenue by, in 2012, doubling the number of cameras used. Not all cities have followed the law. As TheNewspaper reported in October, the city of Dayton has is issuing tickets at intersections where the yellow time was not increased, as required. Each fraction of a second difference in yellow time can have a significant influence on the number of red light camera citations issued. The majority of straight-through red light "violations" happen when a driver misjudges the end of the yellow light by less than 0.25 seconds -- literally the blink of an eye (view Texas Transportation Institute (TTI) chart). In most cases, a yellow shortened by one second can increase the number of tickets issued by 110 percent, according to TTI (view report).


Monday, December 01, 2014
Maine Supreme Court Endorses Confusing School Bus Tickets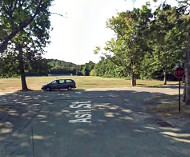 Photo enforcement companies see school buses as a lucrative source of revenue. Passing a school bus can generate an expensive ticket, and this happens most often when motorists are confused in situations where it is not clear exactly what constitutes a violation. Last week, Maine's Supreme Judicial Court considered this gray area of the law in the case of the school bus passing ticket issued to Melanie S. Mourino on May 6, 2013. She had been driving her son to daycare in Bar Harbor when she came up to the "T" intersection of Ash Street, which ends at Park Street. As she stopped at the stop sign, she saw a school bus parked to her left on Park Street. She could see small feet entering the bus from the opposite side of the road, but since she was perpendicular to the bus, she could not see the extended bus "stop" sign or the flashing lights. So Mourino turned left, away from the bus, proceeding on her way. Bus driver Kathy White wrote down Mourino's license plate, knowing the intersection was a hot spot for writing tickets. Bar Harbor Police Officer Larry Fickett took White's statement and issued Mourino a ticket, which Mourino contested all the way to the high court. "The operator of a vehicle... on meeting or overtaking a school bus from either direction when the bus has stopped with its red lights flashing to receive or discharge passengers, shall stop the vehicle before reaching the school bus," Maine Statutes Section 2803 states. Mourino argued that the phrase "from either direction" clearly means approaching it from the front or the rear, not at a "T" intersection. The Supreme Judicial Court was not persuaded. "Here, even assuming arguendo that Mourino's interpretation of the statute is correct, the court could find from the evidence that Mourino was parallel to the stopped school bus at its approximate midpoint immediately after she turned left from Ash Street onto Park Street, that the bus's red lights were flashing, and that Mourino had not been signaled to proceed," Justice Andrew M. Mead wrote for the court. "At that point, applying the plain language of the statute, Mourino was 'meeting' the bus, and, by continuing past it, she was 'overtaking' the bus." Although this case did not involve school bus cameras, it sets an important precedent. Maine banned photo enforcement in 2009, allowing only an exception for toll road cameras (view law). Some school districts in the state, including Regional School Unit 21 in Kennebunk, ignore the law and use cameras to create violations worth a minimum of $250. Under state law, the owner of the vehicle will have his license suspended upon a second bus passing accusation -- with or without a camera, even if the vehicle owner can prove that he was not driving at the time of the alleged offense. A copy of the decision is available in a 100k PDF file at the source link below.
Source:

Maine v. Mourino (Maine Supreme Judicial Court, 11/25/2014)


Sunday, November 30, 2014
France, Germany, Saudi Arabia: Traffic Cameras Burned, Painted, Trolled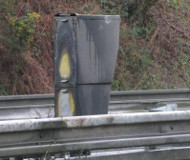 In Gifhorn, Germany, vigilantes disabled a pair of speed cameras on Monday by spraypainting their lenses black. According to Allgemeine Zeitung, the automated ticketing machines were installed on Bundesstrasse 4 in Mahrenholz and Wagenhoff. In Morbihan, France, vigilantes set fire to the speed camera near Vannes-Lorient last week Sunday. According to Ouest France, this marks the sixth time in eighteen months that this particular camera has been attacked. In Epenoy, Plein Air reports that the speed camera on the RD461 had its lenses painted black on Monday. Pink was the color of choice on Tuesday in Lamballe, according to Le Telegramme. Last week, automated ticketing machines along the RN12 have been similarly attacked. Red paint was used in Noyal and white in Plenee-Jugon, Le Penthievre reported. In Saudi Arabia, vigilantes have been taunting the "Saher" red light camera operators by using a shopping cart to set off the automated ticketing machine. The video has been making the rounds on social media outlets. View the video on YouTube.


Friday, November 28, 2014
Congressman Seeks To Rein In Red Light Cameras and Speed Cameras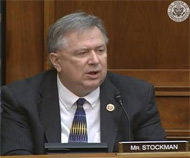 US Representative Steve Stockman (R-Texas) is leaving Capitol Hill with a bang. Last week, the outgoing congressman dropped a number of highly controversial legislative proposals, including a measure designed to discourage states from allowing the use of automated ticketing machines. For the District of Columbia, over which Congress has full jurisdiction, Stockman would impose an outright ban. Speed cameras and red light cameras have become a major source of revenue for Washington, DC's city government. Last year, the city collected $88,832,976 from 666,275 photo tickets issued by the private vendor American Traffic Solutions (ATS) -- more than one ticket for every resident. This year, officials budgeted for a net profit of $93.7 million. The "Safer American Streets Act" would reduce that amount to zero. "The mayor of the District of Columbia may not use an automated traffic enforcement system to detect a moving infraction in the District of Columbia," HR 5755 states. For the rest of the nation, the bill would require each state to certify that red light cameras and speed cameras are not in use on any road receiving federal funding, whether at the state or municipal level. States allowing ongoing camera use would lose ten percent of their federal highway funding. California, which receives over $4.5 billion in aid, would lose $450 million. Florida would lose $200 million. Eleanor Holmes Norton, DC's non-voting delegate to Congress, condemned Stockman and his co-sponsor, Representative Kerry Bentivolio (R-Michigan), for attempting to eliminate a major source of city revenue. "We would have thought that Republicans would be the first, not the last, to acknowledge that traffic laws are a classic local public safety matter," Holmes Norton said in a statement. "These two members, who profess to support federalism and local control of local affairs, have left their principles behind. Whatever one's views on the merits of traffic cameras, DC's use of them is a quintessential local matter for the local elected government to decide, and not for the big foot of the federal government" Though presented as a local matter, DC stations its cameras at the entrances and exits to the city so that the vast majority of citations are sent not to District residents but to commuters from Maryland and Virginia. These recipients have no say in whether cameras are used. When put to a vote of the people, red light cameras and speed cameras lose nine out of ten times (view list of votes). The only independent look at the performance of automated ticketing machines in the nation's capital came from a 2005 Washington Post investigation. The paper, which is a strong editorial advocate for red light cameras, nonetheless reported a doubling of the number of accidents at photo enforced intersections after the devices began issuing tickets (read report). While there is little chance of the bill being considered in the upcoming lame duck session, the House is sympathetic, having recently voted to ban federal funding for red light cameras. A copy of HR 5755 is available in a 250k PDF file at the source link below.
Source:

HR 5755 (US House of Representatives, 11/20/2014)


Wednesday, November 26, 2014
Iowa: Cops May Not Snoop On DUI Consultations With Lawyers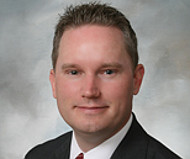 A motorist suspected of driving under the influence of alcohol (DUI) has the right in Iowa to consult privately with an attorney to decide whether to take a breathalyzer test, the state Supreme Court ruled Friday. The unanimous decision threw out the evidence against David Joseph Hellstern because a police officer eavesdropped on Hellstern's phone call. Though Hellstern asked for privacy, the officer failed to disclose that private in-person attorney consultations are permitted under state law. Ankeny Police Officer Brandon Dyer pulled Hellstern over on March 31, 2013, claiming Hellstern's vehicle weaved over the road's center line twice. Officer Dyer smelled alcohol on Hellstern's breath and noted that he was lethargic and somewhat confused. After Hellstern refused the field sobriety tests he was arrested and booked at the Polk County Jail. Officer Dyer read the "implied consent" advisory and asked Hellstern whether he wanted to make a phone call. Although Hellstern is a lawyer, he specializes in family law, real estate and corporate law. He claims no expertise in DUI or criminal law. As it was 2:19am, none of the five attorneys he called answered. Finally, attorney Meegan Keller returned a message at 3am, and Officer Dyer stood close by while Hellstern consulted with her over the phone. "Can I have a moment with my attorney?" Hellstern asked. Officer Dyer refused, thinking the law did not require him to tell Hellstern that he could have a private conversation with the lawyer if she came to the jail in person. At 3:36am, Hellstern took the breath test under protest. He blew a 0.19, more than double the legal limit. Polk County District Court Judge Joe E. Smith agreed with Officer Dyer that there was no right to be informed about the possibility of a private conversation with a lawyer. He fined Hellstern $1250 and sentenced him to three days in jail. Hellstern appealed on the grounds that he had a constitutional right to counsel and that Iowa law provides a clear right to privacy for anyone arrested. "An attorney shall be permitted to see and consult confidentially with such person alone and in private at the jail or other place of custody without unreasonable delay," Iowa Code Section 804.20 states. The high court reviewed case law stretching back to 1990 that held whenever an arrestee invokes a statutory right, even if imperfectly phrased, the police officer must explain what the arrestee is allowed to do. "In this case, Hellstern unequivocally requested a private attorney-client conference before he submitted to the Breathalyzer test," Justice Thomas D. Waterman wrote for the court. "We hold that Hellstern adequately invoked his statutory right to a confidential consultation with his attorney under section 804.20 by requesting privacy during his phone call, triggering Officer Dyer's duty to inform him that the attorney must come to the jail for a confidential conference. Officer Dyer's failure to explain the scope of the right to a confidential consultation violated section 804.20. The remedy for such a violation of section 804.20 is suppression of the chemical test results." Chief Justice Mark Cady and Justice Bruce B. Zager agreed with their colleagues but argued separately that the court must go further. The current system where some know their rights and others do not should be changed, they argued. "No rule of law should work as a trap for any person or the government," the justices wrote in a concurring opinion. "To ensure a fair and neutral application of the statute into the future, our prior cases should be reversed and replaced with a simple rule that a peace officer must advise every arrested person of the statutory right to counsel." A copy of the decision is available in a 120k PDF file at the source link below.
Source:

Iowa v. Hellstern (Iowa Supreme Court, 11/21/2014)




This is a journal covering motoring issues from around the world from a political perspective.


search tips | about us | site map

Subscribe
Receive free email or RSS news updates.

Key Documents
Documents, studies and memos about camera enforcement.

Archives
View previous news items.

Feedback
Contact the editors.

View Main Topics:

Popular Stories

-Missouri Cop Harassment Video

-Photo Enforcement Bans

-Most Popular Stories

Popular Studies

-Red Light Camera Study Roundup

-2007 Virginia DOT: Cameras Increase Injury Accidents

-2005 Washington Post: Accidents Doubled with Cameras

-2004 North Carolina: Red Light Camera Study (Burkey-Obeng)

-Majority Leader Armey Red Light Camera Report

-Longer Yellows Reduce Crashes (TX Transportation Institute)

-HOV/Carpool Lanes Cause Accidents




Since 1999, Washington, D.C. cameras have issued 4,500,103 tickets worth $312 million (as of 5/30/10).