top headlines:
Thursday, May 02, 2013
Opinion: Chicago Mayor Makes Parking Meter Deal Worse
By The Expired Meter Chicago, Illinois Mayor Rahm Emanuel may have done the impossible. He may have actually made Chicago's reviled parking meter lease deal even worse. At a press conference Monday morning Emanuel announced a settlement in the ongoing legal battle between the city and Chicago Parking Meters, LLC (CPM). Initially, it sounded like the city had indeed arm twisted some mild improvements to the universally despised deal out of CPM, but as details of the proposed settlement emerged, Emanuel's allegedly new and improved parking meter lease deal looks like it could make things even more challenging and expensive for Chicago drivers. The mayor wants to allow Sunday drivers to park for free, evoking the idyllic image of church-going Chicagoans driving to worship early Sunday morning. At his press conference, the mayor conveniently left out the important fact that meters still must be fed Sunday downtown in the Central Business District. Since traffic and parking volume is lowest on Sundays, this is not much of a concession on CPM's part. Emanuel also agreed to extend meter enforcement by one hour at most metered spots so that drivers must feed meters Monday through Saturday until 10 PM. Adding even more salt to the wound, the mayor targeted the River North entertainment district and wants to allow CPM to charge for meters until midnight seven days a week -- a three hour increase. While City Hall estimates CPM will see an $8 million loss from allowing free Sunday parking, it says the company will make up $7 million of that amount up with the extended meter hours. Overall, Chicago drivers will not be seeing any benefit from these changes. Many are skeptical about the city's math. Alderman Scott Waguespack thinks its possible CPM could actually end up generating even more revenue from these changes. "It's essentially going to be a wash or we're going to be paying more," said Waguespack. "Restaurant patrons, bar patrons, they'll all be paying more. That would probably make them (CPM) a lot more (money)." Initially, Emanuel's refusal to pay CPM for street closure bills last year seemed like a brilliant bargaining tactic that would allow the mayor to fulfill a campaign promise to force CPM to renegotiate the meter deal. It could have been a rare chance to make needed changes to the scheme former Mayor Richard M. Daley left behind for Emanuel to clean up. The most glaring example is the meter rates themselves. Emanuel was unable or unwilling to find a way to lower Chicago's parking meter rates which are far and away the nation's highest. Chicago's current three-tiered rate system could have been exploited to lower rates overall. That is because the inflexibility of the current rate structure keeps meter rates artificially high and most likely limits CPM's revenue. Under the current rates, someone parking in the low-income Austin neighborhood pays the same as the driver in Wrigleyville who finally snags a parking spot after circling the block for twenty minutes. Perhaps the only positive aspect of what Emanuel is proposing is the concessions from CPM on the tens of millions in street closure bills the company submitted. The mayor claims the company agreed to slash the tab from $49 million to just under $9 million. Going forward, he says his administration was able to convince CPM to change the way street closure claims are calculated saving the city $20 million a year or over a billion dollars over the next 71 years left in the term of the lease. The Emanuel Administration, however, is not providing details or any data to support their claim. At this point, no one really knows for sure if any of these savings will actually materialize in the long run. From the driver's perspective, Emanuel's plan makes little sense. Given the mayor's reputation for being a tough as nails negotiator, the supposed concessions he has gotten from CPM are only impressive in how pathetic they are. Is it possible Mayor Emanuel got outmaneuvered by Chicago Parking Meters? It certainly seems so.
Detailed coverage of Chicago motoring issues can be found at The Expired Meter.


Wednesday, May 01, 2013
France: Report Identifies Most Outrageous Speed Traps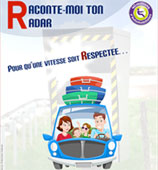 Motorists in France are arming themselves against what they consider predatory speed traps. The pro-driving group Forty Million Motorists on Monday released a 32-page report detailing the country's most underhanded speed camera locations. The group compiled the list by sorting through the 67,000 results they received after asking the public to, "Tell me about your radar." "Every trap is a counter-productive in terms of acceptance of road safety policy," the report explained. "That is why we hope that the selected stories will alert public authorities to the inconsistent and tricky situations motorists identified." The report classified the testimony they collected under ten general types of speed trap. The first, as represented by the camera on the D338 between Tours and Le Mans, relies upon inconsistency. One side of the road has a 90km/h speed limit (55 MPH) the other side has a 70km/h (43 MPH) limit -- only the 70km/h side has a speed camera. The second type of trap is a camera placed where the speed limit is not appropriate. French motorists complained about cameras being stationed on four-lane, pedestrian free, well maintained highway with a limit of just 50km/h (31 MPH). The third trap is the camera stationed at the bottom of a downhill road, designed to entrap drivers as their speed increases slightly over the limit due to gravity. Fourth is the hidden camera, where officials place the device behind bushes or other obstructions in a deliberate attempt to surprise motorists. Fifth is a photo radar unit placed inside a zone where the speed limit briefly lowers. French drivers complained that these devices were not targeting outrageous speeders, but going after honest drivers who may have missed the speed limit sign. Sixth is a similar situation where a camera is placed in a speed zone that is suddenly lowered, as the camera at Saint Avertin where motorists were used to driving legally at 100km/h (62 MPH), and the same speed a few days later resulted in a ticket. This happened to be the most profitable camera of 2012. Seventh is confusing or insufficient signage. Cameras are often placed in locations where the speed limit sign is too far from the camera so motorists do not know how fast they should be driving. Eighth is the camera placed after, not before, known road hazards. Ninth is the camera in a passing zone, which tells motorists to focus on their speedometer rather than overtaking in the safest manner possible. The last type is the entry and exit points of a town where cameras are placed nowhere near homes on entry or right before the lowered speed limit ends upon exit. The report recommends placing speed limit signs at the speed camera site, a national audit of cameras and their locations, clear rules on when lowering the speed limit is permissible and outlawing hidden speed cameras. A copy of the report is available (in French) in a 1.5mb PDF file at the source link below.
Source:

Raconte-moi ton radar (40 Millions dAutomobilistes, 4/29/2013)


Tuesday, April 30, 2013
Louisiana: Red Light Camera Tickets Can Increase Insurance Rates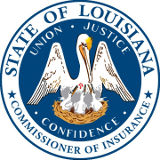 In states like Arizona and California where photo enforcement tickets carry license points, insurance rates rise when a red light camera or speed camera ticket is sent to a vehicle owner. It is less well known that the same can be true in states where points are not assessed on photo tickets. On Monday, the office of the Louisiana Department of Insurance clarified that nothing prevents insurers from raising rates on vehicle owners who receive a photo ticket in the mail. "Most automobile insurance companies will implement the use of factors relative to the existence or non-existence of tickets and other minor violations during the process of generating a premium total for its customers," Deputy Insurance Commissioner Ed O'Brien wrote. "Each automobile insurer has the discretion to establish the category of violations that will be surcharged or not acknowledged. With that premise, any effect on automobile insurance rates due to the issuance of a ticket via a red light camera will vary from company to company." The hike in insurance premiums lasts several years, so in the states where rates climb for photo ticket recipients, insurers can collect far more net profit per ticket than the cities operating the red light camera program. For that reason, the insurance industry's lobbying and public relations arm, the Insurance Institute for Highway Safety (IIHS), has been at the forefront of red light camera and speed camera advocacy. On Thursday, IIHS released the results of a survey it claimed showed 87 percent of residents in Washington, DC support red light cameras. IIHS has a history of using push polling to create the illusion of public support for cameras that does not actually exist. For example, three years ago IIHS conducted a similar survey that concluded residents of Houston, Texas supported cameras by 57 percent. This figure was disproved when voters had a chance in November 2010 to vote on cameras, and 53 percent tossed the cameras out. Likewise, IIHS insisted Santa Ana, California supported cameras by 54 percent, an implausible claim considering 73 percent of voters in Anaheim, a bordering city of equal size, prohibited the city council from ever installing red light cameras Mid-Atlantic jurisdictions have very restrictive referendum policies, so no vote on camera use has taken place in the District. An hour away in Sykesville, Maryland, however, 61 percent of voters in 2010 approved a ballot initiative outlawing automated ticketing machines. The insurance industry's DC survey was carefully crafted to appear objective. One hundred residents were taken from each of the city's eight wards with the survey sample reflecting the age, race and sex distribution of the general population. The sample did not match up in one critical respect: IIHS targeted non-drivers for the survey. Only 38 percent of respondents used their car regularly, which is the exact inverse of the city's demographics. According to the US Census Bureau's 2011 American Community Survey, 426,372 DC residents commute to work by car, while only 38 percent take public transit. As the IIHS survey showed, non-drivers, who are not subject to traffic fines, support the increased use of cameras of every type. In addition, the phrasing of the questions asked was carefully adjusted to reach the desired result. "A pilot test of 20 respondents was conducted prior to the start of the survey," the IIHS report explained. "Some questions were changed as a result, and responses from the pilot surveys were excluded from the analyses." At the ballot box, when voters are asked what they think of photo enforcement, the answer 9 out of 10 times is negative. A copy of the Louisiana insurance letter is available in a PDF file at the source link below.
Source:

Effect of Red Light Camera Tickets on Automobile Insurance Rates (Louisiana Department of Insurance, 4/29/2013)


Monday, April 29, 2013
Texas: Court Finds Breath Mints Are Evidence Of DUI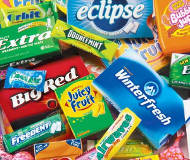 Use of breath mints can be considered evidence a driver is intoxicated, according to a divided Texas Court of Appeals ruling delivered earlier this month. The three-judge panel made the decision in the case of limousine service driver Robert Richardson who was stopped in Lewisville, Texas on August 25, 2010 while transporting customers from the airport. Texas Department of Public Safety Trooper Fulford was about to issue a speeding ticket to a motorcycle on Interstate 35E when he noticed Richardson's Chevy Tahoe change lanes without signaling, almost hitting the motorcycle. Trooper Fulford was concerned primarily about the bad driving, but in the back of his mind he thought it could also be a case of driving under the influence (DUI). Once stopped, there was a mild odor of alcohol in the Tahoe, the passengers denied drinking, and Richardson was nervous. Trooper Fulford told Richardson he would write him a warning for his failure to signal before changing lanes. When he returned from his squad car with a warning notice in hand, Trooper Fulford said he noted an "overwhelming" odor of breath mints. "Did you just take a breath mint?" Trooper Fulford asked. When Richardson said yes, he was ordered out of the Tahoe. From there, he was arrested and convicted of DUI. Richardson appealed, arguing the traffic stop was complete after the trooper handed him back his driver's license with a warning, and that anything that happened beyond that point amounted to an illegal detention. The Texas judges acknowledged the principle that once a traffic stop concludes, it should not be used as a fishing expedition for unrelated criminal activity. The court had to decide whether the use of breath mints constituted a specific articulable fact suggesting another crime had been committed beyond the bad lane change. The appellate judges agreed with the trial court that all of the clues Trooper Fulford picked up on prior to smelling the breath mints combined to provide the suspicion needed to make the search reasonable and consistent with the Fourth Amendment. "These facts, which Trooper Fulford identified during his testimony at the suppression hearing, were sufficient to provide him with reasonable suspicion that Richardson had been driving while intoxicated," Justice Anne Gardner ruled for the court. "We overrule Richardson's sole point. Having overruled Richardson's sole point, we affirm the trial court's judgment." A copy of the decision is available in a 70k PDF file at the source link below.
Source:

Richardson v. Texas (Texas Court of Appeals, 4/18/2013)


Sunday, April 28, 2013
Italy, Poland, Saudi Arabia: Speed Cameras Burn, Fall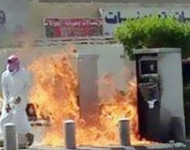 In Europe and the United States, speed camera attacks generally happen at night or in the early morning hours. This was not the case in Riyadh, Saudi Arabia when a group of vigilantes set fire to a "Saher" speed camera in broad daylight in the middle of a busy street with the event capture on video (view on YouTube). According to Bab, the Grand Mufti has condemned such attacks. On Friday night in Angiari, Italy, vigilantes set fire to a "Velo ok" speed camera. The automated ticketing machine on the Via Lungo Busse suffered 1000 euros (US $1300) in damage, according to Verona Sera. In Carre, a speed camera on the Via San Lorenzo was set on fire at around 2:30am on Tuesday, Vicenza Today reported. In Dolo, a speed camera was ripped out of the ground on Monday and tossed into a nearby ditch. The device had previously been issuing tickets on the bypass connecting Fiesso d'Artico to Pianiga, La Nuova di Venezia e Mestre reported. Outraged local officials threatened to arrest anyone cheering the attacks. "We will report the names of those who write certain things on Facebook to the police because the 'instigation of damage to public property' is considered a crime," Maria Rosa Pavanello, the mayor of Mirano, told Il Gazzettino. The same attitude could be seen in Jaslo, Poland where a judge sentenced two men into pay a 500 zloty fine (US $157) for the crime of opposing the use of speed cameras. According to Onet News the pair infuriated police by holding up a sign "Warning: Speed Camera" which cut significantly into the number of fines being issued. The judge delivered the sentence without holding a trial.




This is a journal covering motoring issues from around the world from a political perspective.


search tips | about us | site map

Subscribe
Receive free email or RSS news updates.

Key Documents
Documents, studies and memos about camera enforcement.

Archives
View previous news items.

Feedback
Contact the editors.

View Main Topics:

Popular Stories

-Missouri Cop Harassment Video

-Photo Enforcement Bans

-Most Popular Stories

Popular Studies

-Red Light Camera Study Roundup

-2007 Virginia DOT: Cameras Increase Injury Accidents

-2005 Washington Post: Accidents Doubled with Cameras

-2004 North Carolina: Red Light Camera Study (Burkey-Obeng)

-Majority Leader Armey Red Light Camera Report

-Longer Yellows Reduce Crashes (TX Transportation Institute)

-HOV/Carpool Lanes Cause Accidents




Since 1999, Washington, D.C. cameras have issued 4,500,103 tickets worth $312 million (as of 5/30/10).