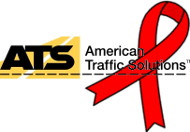 5/5/2016

AIDS Patient Sues Photo Enforcement Firm
Former employee sues American Traffic Solutions after his HIV-related disability claim in denied.


An AIDS patient in Maricopa County, Arizona filed a federal lawsuit against American Traffic Solutions (ATS) last month. Scott Darnell, 54, claims the photo ticketing firm refused to cover his disability despite being promised such benefits as a former operations supervisor for the ATS speed camera program in Chicago, Illinois. "He managed the violation inventory to ensure contract compliance; managed progressive disciplinary procedures with employees and approved timecard and/or work schedul ...




---