top headlines:
Monday, October 06, 2014
Ohio Supreme Court Questions Breathalyzer Accuracy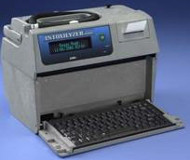 Breathalyzer machines are frequently the primary evidence in cases involving driving under the influence of alcohol (DUI). The laws are written to make driving with a certain percentage of alcohol in the bloodstream the crime, as opposed to driving recklessly, so that the numeric readout on the machine essentially determines guilt. The Ohio Supreme Court on Wednesday ruled that when blood alcohol content is tested with the Intoxilyzer 8000, the accused are entitled to the full details of how the device produces that readout. A unanimous high court found that the breath test readings used against Daniel Ilg could not be used in court because the Ohio Department of Health refused to reveal the inner workings of the Intoxilyzer 8000. Ilg was pulled over on October 22, 2011 after he crashed into a fence and a pole on Beekman Street in Cincinnati. Officer Terry Jacobs arrested him and measured 0.14 on the Intoxilyzer 8000, not quite double the legal 0.08 limit. To defend himself, Ilg filed a discovery request seeking all the information available about the breath testing machine, including maintenance and service records. The most contentious element of the request was for the COBRA database that the Ohio Department of Health maintains, listing details of every breath test performed throughout the state. The department refused to hand it over, even after a lower court just ordered it to do so. The judge sanctioned the city by suppressing the breath test evidence against Ilg, and Cincinnati appealed. Cincinnati cited the state law that prohibits DUI defendants from making general attacks on the scientific validity of any breath test approved by the director of the heath department as justification for its refusal to comply. The justices were not impressed by this reasoning. "The director's approval of the Intoxilyzer 8000 does not preclude an accused from challenging the accuracy, competence, admissibility, relevance, authenticity, or credibility of specific tests results at issue in a pending case," Justice Terrence O'Donnell wrote for the court. "Nothing in either the relevant statutes or our caselaw precludes an accused from attacking the accuracy, competence, admissibility, relevance, authenticity, or credibility of the specific breath-test result rendered by an Intoxilyzer 8000. In this case, the COBRA data that Ilg sought in the subpoena expressly targeted evidence related solely to the Intoxilyzer 8000 that the city used to perform his breath test." The city offered no evidence that the COBRA database information would not have contained evidence relevant to Ilg's testing, while Ilg had an expert witness who offered evidence that the information was relevant. "Here, neither the statute nor our caselaw precludes Ilg from showing that the Intoxilyzer 8000 that tested his breath provided an inaccurate result, and he is entitled to discovery of relevant evidence to support his claim that the Intoxilyzer 8000 machine used to test him failed to operate properly," Justice O'Connor concluded. A copy of the decision is available in a 65k PDF file at the source link below.
Source:

Cincinnati v. Ilg (Ohio Supreme Court, 10/1/2014)


Sunday, October 05, 2014
France, Germany, Italy, UK: Speed Cameras Disabled and Destroyed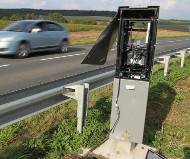 A speed camera in St. Restitut, France was set on fire yesterday. According to Le Dauphine, the automated ticketing machine had just been installed three days earlier on the D59. On Monday, a speed camera failed to prevent an accident with a big-rig truck in Bassussarry. According to Sud Ouest, the truck slammed into the automated ticketing machine and spilled diesel fuel onto the road. In Pau, five of the city's seven speed cameras have been disabled, La Republique des Pyrenees reported. The camera at the intersection of Avenue Alfred Nobel and the Boulevard of Peace had its lenses smashed to pieces. Paint was used to disable the remaining devices at the Avenue Jean-Mermoz, Rue Jean-Geneze, Boulevard Alsace-Lorraine and Rue d'Etigny. In Toulon, officials discovered on Tuesday that an ant colony made a new home in a speed camera on the A57 near the Leo Lagrange stadium, causing 20,000 euros (US $25,0000) in damage to the automated ticketing machine. The same thing happened previously to the camera on the A570, Var Martin reported. In Saint-Gratien on Monday, a speed camera on the RD919 was completely gutted with a sledgehammer, Courrier Picard reported. In Rolleboise, vigilantes used red spraypaint to cover the lenses of the speed camera on the D113 on Thursday, according to Le Parisien In Verona, Italy, vigilantes knocked over a speed camera for the second time on Tuesday. According to Verona Sera, the bright orange "VeloOK" automated ticketing machine was ripped out of the ground and tossed to the side of the street, repeating what had happened at the same location in mid-September. In Trier, Germany, vigilantes disabled a speed camera on the Lowenbreckener Strasse on Wednesday, the Trierischer Volksfreund reported. The device was also set up to issue automated tickets to vehicles passing for having a noisy exhaust, but the pole-mounted radar unit was twisted so that it failed to produce usable readings. Vigilantes torched a speed camera in Essex, England on Monday. The Essex Echo reported that firefighters responded to the scene on High Street in Hockley at around 1:20am.


Friday, October 03, 2014
California Governor Vetoes Anti-Motorist Bills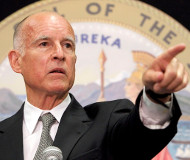 California Governor Jerry Brown (D) on Tuesday vetoed a number of bills opposed by motoring groups, including the National Motorists Association. Brown agreed that measures increasing various penalties against drivers were unnecessary. He also signed bills that, as an unintended side effect, will make it tougher for red light camera companies to continue business as usual. Assembly Bill 1646 would have applied a license point and raised insurance rates for drivers who receive a ticket for using a cell phone while behind the wheel. The proposal passed by an overwhelming 32 to 3 vote in the state Senate and 66 to 13 in the Assembly with the enthusiastic support of insurance companies State Farm, Liberty Mutual and the Independent Insurance Agents and Brokers of California, all of which would have seen increased profits had the measure become law. Brown was not persuaded. "I certainly support taking reasonable steps to curb cell phone use and texting while driving, but I don't believe this bill is necessary at this time to achieve that goal," the governor wrote in his veto message. "I'm instructing the Department of Motor Vehicles to add a question about the dangers of using a communication device on the driver license exam. Additionally, the department is beginning a review and analysis of data on distracted driving in California. Let's wait to see the results before enacting a law requiring a violation point." Assembly Bill 1532 would have taken existing hit and run law and added special enhanced penalties if a pedestrian or bicyclist was involved. The measure was promoted by more than twenty cycling and walking lobbying organizations. "California has a very extensive set of criminal laws and penalties," Brown explained. "This measure would create a new crime that includes a fine and penalty assessments up to $4231 and possible jail time of six months. I don't find sufficient justification for creating a new crime when no injury to person or property occurred. I think current law is adequate." He vetoed a similar Assembly Bill 2398 creating special fines for injuring "vulnerable road users," which also included pedestrians and bicyclists, but would not apply if a passenger or driver of another car was injured. "This measure adds a new moving violation to the Vehicle Code with fines and penalties up to $1361," Brown said. "I think current laws are sufficient." Brown vetoed Assembly Bill 2673, which would have prohibited the victim of a hit-and-run accident to settle the case out-of-court, avoiding a costly legal battle. "With trial courts facing severe backlogs, I am not inclined to eliminate a means for parties to settle their disputes outside the criminal court system," Brown said. Red light camera companies will not be pleased by several bills that Brown did sign into law. Both American Traffic Solutions (ATS) and Redflex Traffic Systems face the prospect of paying former employees and contractors millions as a result of the state's interpretation of the prevailing wage law. Instead of limiting the definition, Brown signed bills to extend the reach of prevailing wage. He also signed a bill that would essentially force the companies to hire former convicts if they apply for jobs installing red light cameras. Redflex is currently under federal investigation over allegations from a former company executive that it bribed public officials in thirteen states, including California. The firm will not be pleased that Assembly Bill 1666 passed, doubling the penalties for state and local officials who accept a bribe.


Thursday, October 02, 2014
Bankrupt Traffic Camera Company Sends Ohio Town To Collections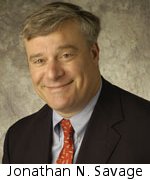 Cities that sign up for speed cameras and red light cameras sometimes wind up with greater expenses than they bargained for. American Traffic Solutions (ATS) sued the city of Houston, Texas and won a $4.8 million settlement two years ago, an amount the 4th largest city in America could readily pay. The $638,093 judgment defunct traffic camera company Nestor Traffic Systems won on Wednesday against East Cleveland, Ohio, on the other hand, represents about three-quarters of the cash-strapped town's entire property tax revenue for the year. Nestor Traffic Systems went bankrupt in 2009, and its contracts were acquired by ATS. A bankruptcy judge appointed Jonathan N. Savage to manage the assets of the failed entity. After reviewing the books, Savage realized East Cleveland failed to pay Nestor's bills between October 2007 and 2009. He decided to file a lawsuit to collect. Rhode Island Superior Court Judge Michael Silverstein last year authorized Savage to go after East Cleveland so that the funds could be re-distributed to Nestor's creditors. The suit was filed on June 28, 2013, but East Cleveland did not respond. The federal court gave East Cleveland until January 22 to hire a lawyer who lives in Rhode Island, where Nestor was based, to appear in the Providence courtroom to dispute the charges. No lawyer appeared. "I have made several attempts to reach out to defendant to discuss a resolution of this matter, but have not heard any response," Nestor attorney James G. Atchison told the court. US District Judge William E. Smith had a quick hearing Wednesday to enter a judgment against East Cleveland for the full amount requested. This was the biggest windfall for Nestor since Al Gore sent the bankrupt firm's stock soaring by urging people to invest in Nest, the thermostat company, which some mistook for NEST, the over-the-counter symbol for Nestor's worthless stock. It is no longer traded. East Cleveland's financial position is not much better than Nestor's. In 2012, the state auditor declared the city was in a fiscal emergency, requiring it to come up with a plan to shore up an ongoing $5 million deficit. A copy of the default judgment is available in a 20k PDF file at the source link below.
Source:

Default Judgement (US District Court, District of Rhode Island, 10/1/2014)


Wednesday, October 01, 2014
Michigan Lawmaker Makes A Second Run At Imposing Speed Cameras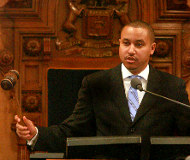 Automated ticketing machines are not legal in Michigan, home state of the domestic automobile industry. That could change under legislation introduced last month in the state Senate that would create the ideal environment for private companies such as Xerox, American Traffic Solutions (ATS) and Redflex Traffic Systems of Australia to take over traffic enforcement for cash-strapped municipalities and operate without any risk of being challenged. State Senator Virgil Smith Jr. (D-Detroit) extensively modified language that failed to pass last year in the hopes of reviving photo ticketing this session. The measure follows the lead of Chicago, Illinois and the state of Maryland in limiting the use of speed cameras to "school zones." The Michigan bill would allow a photo radar unit to be stationed within a half-mile radius of a school or "institution of higher education" In Washington, DC, the idea of a school is taken loosely enough to include placing a speed camera outside the administrative office of the Fashion Institute of Design (view report). The Michigan proposal would allow ticketing year round, not just when school is in session, from 6am to 8pm, the periods of highest commuter traffic. If enacted, private vendors would mail $110 tickets up to two months after the alleged offense took place. The vendor would take a large share of the fine, and whatever is left -- if any -- would be split according to a precise formula. Fourteen percent would go to the school board, 30 percent to "library purposes" and the rest to the city's general fund. The proposal even includes a provision designed to thwart residents from circulating a petition to call for a vote on whether the community should use speed cameras. The legislation would give residents just 30 days to collect signatures, a steep hurdle that so far has only been met in Sykesville, Maryland where 61 percent of voters rejected the use of speed cameras. "Notwithstanding any other state statute or local ordinance or resolution, a challenge to the enactment of an ordinance or adoption of a resolution under this section [authorizing speed cameras] shall be brought no later than 30 days after the passage or adoption of the ordinance or resolution," Senate Bill 1063 states. The bill exempts speed camera vendors from the requirements of a private investigator, a move designed to head off legal challenges. The bill declares the records submitted by the speed camera vendor as automatically authenticated as prima facie evidence of the guilt of the vehicle owner, preventing any challenge to the foundation of the evidence. The law requires cities to destroy all evidence after 90 days, making it impossible to conduct an after-the-fact audit of accuracy, such as the one in Baltimore, Maryland that found 36 percent of the tickets issued were "questionable." The proposal has been referred to the Senate Transportation Committee. A copy of Senate Bill 1063 is available in a 100k PDF file at the source link below.
Source:

Senate Bill 1063 (Michigan Legislature, 9/19/2014)




This is a journal covering motoring issues from around the world from a political perspective.


search tips | about us | site map

Subscribe
Receive free email or RSS news updates.

Key Documents
Documents, studies and memos about camera enforcement.

Archives
View previous news items.

Feedback
Contact the editors.

View Main Topics:

Popular Stories

-Missouri Cop Harassment Video

-Photo Enforcement Bans

-Most Popular Stories

Popular Studies

-Red Light Camera Study Roundup

-2007 Virginia DOT: Cameras Increase Injury Accidents

-2005 Washington Post: Accidents Doubled with Cameras

-2004 North Carolina: Red Light Camera Study (Burkey-Obeng)

-Majority Leader Armey Red Light Camera Report

-Longer Yellows Reduce Crashes (TX Transportation Institute)

-HOV/Carpool Lanes Cause Accidents




Since 1999, Washington, D.C. cameras have issued 4,500,103 tickets worth $312 million (as of 5/30/10).