top headlines:
Monday, July 14, 2014
Missouri Puts Transportation Funding Measure On Ballot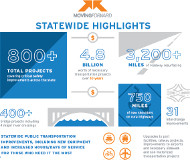 Voters in the Show Me State will be asked next month whether they support a $5 billion sales tax hike to pay for the Missouri Department of Transportation's wish list of spending priorities, including road maintenance as well as a long list of projects unrelated to driving. The funding language will be added to the state constitution if a simple majority of voters approve it on the August 5 primary election ballot. The proposal would raise the state's sales tax by 0.75 percent for the next ten years, mandating that the funds be spent only on transportation. Although the ballot language highlights the money going to "state and local highways, bridges and transportation projects" it does not clearly point out that the list of priorities includes nature trails, trolleys, bus terminals, bicycle lanes and airports. If it passes, the tax would automatically appear again on the ballot for reauthorization by a majority vote in the year 2024 and every ten years thereafter. According to the state funding priority list, the majority of funds would go toward resurfacing and repairing bridges and roads, but very little extra capacity would be added to the road network. In the central region, for instance, Jefferson City would add lanes to Route 53 for $17 million. Route 50 would receive new lanes from California to Tipton at a cost of $91 million. Route 63 would see extra lanes in Rolla for $11 million. In the central region, every transit project would receive $5.4 million to expand service hours. On top of this, Boone County would receive $10.5 million will add two hours to bus service hours. At a cost of $8 million, Jefferson City will get four more bus hours, and the Amtrak station will get $5 million for renovations. Another $5 million would improve Amtrak rail service in Osage. Kansas City would spend $124 million on streetcars, and $24 million on bicycle paths, and $35 million for other bicycle projects. Buses would receive $85 million. St. Louis Mayor Francis G. Slay (D) praised the tax hike plan precisely because it would lavish millions on his city's non-motoring priorities. "For the first time ever, the state would support major funding not just for highways and bridges but also for special transportation needs and opportunities in cities like ours," Slay wrote. If the measure is approved, toll roads would be banned from Missouri for ten years or more. "The state highways and transportation commission shall not authorize, own or operate a toll highway or toll bridge on a state highway or bridge while the sales and use tax authorized by this section is in effect," Proposition 7 states. "A county or municipality shall not authorize, own or operate a toll highway or toll bridge on any highway or bridge under its jurisdiction while the sales and use tax authorized by this section is in effect." A copy of the ballot measure is available in a 1.8mb PDF file at the source link below.
Source:

Proposition 7 (State of Missouri, 7/13/2014)


Sunday, July 13, 2014
France, UAE: Speed Cameras Painted and burned.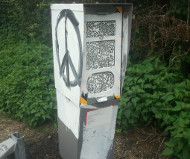 In Condezaygues, France, vigilantes disabled a speed camera on Tuesday. According to Sud Ouest, the camera lens was covered with green spraypaint marking the third time it has been disabled this year. On Monday, a speed camera in Canapville was covered in white and black spraypaint, and a giant peace symbol was painted on the side, Le Pays d'Auge reported. Fire was the tool used in Daoulas on Monday at around 1am in destroying the speed camera on the RN165, Le Telegramme reported. According to The National, a 24-year-old man set fire to a speed camera in the United Arab Emirates on Tuesday. Police arrived quickly at Khalifa bin Zayed Road in Fujairah and were able to catch a suspect near the scene.


Friday, July 11, 2014
Ohio Lawsuit Accuses Speed Camera Company Of Exploitation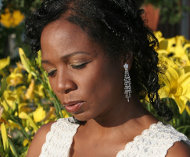 A former candidate for city council in East Cleveland, Ohio is suing speed camera vendor American Traffic Solutions (ATS) for $5 million. Vidah Saeed filed suit in the Cuyahoga County Court of Common Pleas last month accusing the Arizona-based firm of depriving her of her constitutional rights. "The defendant American Traffic Solutions Inc's street cameras have deprived me of my pursuit of life, liberty and the pursuit of happiness in the following ways," Saeed wrote. "I'm in fear of a man-made device capturing my image falsely, creating unnecessary mental and emotional distress that can contribute to paranoia or wandering thoughts... I don't feel that I, my family, and the community in which I chose to live are treated equally and fairly as citizens of the United States as not all areas have the street light cameras." ATS issued Saeed a ticket demanding that she pay $100 after her car was photographed at the intersection of Hayden Avenue and Mayfair Avenue where she says there are two different speed limits just before and after the camera location, creating a speed trap. "Defendant American Traffic Solutions Inc seems to be engaging in a discriminatory practice," Saeed argued. "The practice of placing these cameras in strategic poor communities such as East Cleveland to potentially drain them of their own resources is a discriminatory practice." Saeed argued the cameras bring ridicule on her city, scare away business, diminish property values and make it a less safe place to live by taking jobs away from police officers. A number of court challenges to speed cameras in Ohio are on hold pending the resolution of cases before the state Supreme Court. A class action suit against Garfield Heights was formally placed on hold last month pending a decision on the class action lawsuit Lycan v. Cleveland (view appellate case), which seeks refunds for tickets issued in a program that has already been ruled unlawful. In oral arguments last month, several justices were openly skeptical of claims made by the city of Toledo and by Redflex regarding the legality of the ticketing operation.


Thursday, July 10, 2014
UK: Government, Public Rejects Environmental Speed Limits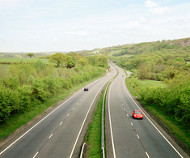 In the US and Great Britain, traffic engineers have promoted environmental speed limits as a way to meet strict air quality standards set by regulatory bodies like the US Environmental Protection Agency and the European Union. They work by mandating a lower speed limit during working hours, a change that is supposed to clean the air. Ninety-three percent of the British public thought this was a terrible idea, and the UK Highways Agency on Wednesday officially dropped it. "Let me be absolutely clear, I want all motorways to run at 70 MPH," Transport Secretary Patrick McLoughlin said in a statement. "While it sometimes makes sense to use variable limits to keep people moving, blanket reductions are not acceptable." The highway speed limit in the UK is 70 MPH. Under the rejected proposal, the roads would be dubbed "smart motorways" with electronic speed limit signs that would display a lower 60 MPH limit between 7am and 7pm on weekdays and weekends. As part of the rulemaking process, the agency sought public comment on the plan. "Do you consider that the proposal to introduce a maximum mandatory 60 MPH speed limit is an acceptable measure to mitigate any adverse impacts that these schemes could have on local air quality?" the consultation asked. The response was a resounding "no." One-third of the responses that favored the idea came from government officials, including speed camera partnerships. Most of the remainder coming from special interest groups, including environmentalist organizations. The department characterized the response to the plan. "The overriding theme is one of opposition to any form of a maximum speed limit below the national speed limit on a motorway," the Highways Agency explained. "Some respondents questioned the validity, reliability or even the existence of supporting environmental evidence... Some people thought that the proposal would actually cause more pollution because it would create slow moving traffic, congestion, braking or standing traffic, which would 'inevitably' cause more pollution... Some respondents saw the proposal as a way to generate funds via speed cameras." The larger "smart motorway" concept lives on as McLoughlin on Wednesday announced construction was to begin on the M1 and M3. "The new schemes are central to the government's long term economic plan and part of £24 billion [US $41 billion] of investment in the road network by 2021, which will see spending tripled to £3 billion [US $5 billion] each year on England's key highways and motorways," the agency explained. "The national speed limit on these sections will remain at 70 MPH." Instead of changing the speed limit, electronic signs will inform motorists when they can drive on the road shoulder, creating extra capacity on the road. Closed circuit TV cameras would monitor the shoulder and close it in the event of an accident. A copy of the consultation report is available in a 700k PDF file at the source link below.
Source:

Summary of Consultation Responses (UK Highways Agency, 7/8/2014)


Wednesday, July 09, 2014
Florida Supreme Court Rejects Traffic Stop Based On Color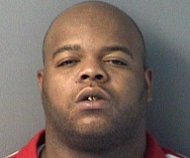 Florida drivers may not be pulled over based solely on the color of their cars, the state Supreme Court ruled on Thursday. In a 5 to 2 decision, the justices resolved a split among the lower courts after considering the June 22, 2010 traffic stop of Kerrick Van Teamer, whose bright green Chevrolet caught the eye of an Escambia County deputy sheriff who ran the plates and noticed the database entry said the car should be blue. When the deputy pulled Teamer over, Teamer explained that the car had been recently painted. This was sufficient, but the deputy smelled marijuana and searched the vehicle, which resulted in Teamer's arrest on drug charges. Teamer argued the stop was unlawful, while prosecutors insisted the discrepancy in the registered color was a sufficient reason to conduct an investigatory traffic stop to check whether the vehicle might be stolen and using swapped license plates. The high court majority weighed whether the deputy had a well-founded suspicion of criminal activity that justified the stop, as defined by the 1968 US Supreme Court decision in Terry v. Ohio. "Turning to the instant case, the sole basis here for the investigatory stop is an observation of one completely noncriminal factor, not several incidents of innocent activity combining under a totality of the circumstances to arouse a reasonable suspicion -- as was the case in Terry," Justice Peggy A. Quince wrote for the majority. "The discrepancy between the vehicle registration and the color the deputy observed does present an ambiguous situation, and the Supreme Court has recognized that an officer can detain an individual to resolve an ambiguity regarding suspicious yet lawful or innocent conduct." The majority went on to say that the difference in color is not unusual enough to generate suspicion of criminal activity. "The law allows officers to draw rational inferences, but to find reasonable suspicion based on this single noncriminal factor would be to license investigatory stops on nothing more than an officer's hunch," Justice Quince wrote. "Doing so would be akin to finding reasonable suspicion for an officer to stop an individual for walking in a sparsely occupied area after midnight simply because that officer testified that, in his experience, people who walk in such areas after midnight tend to commit robberies." The majority decided that the use of the exclusionary rule to deter police from conducting stops based on color was the appropriate remedy. It reversed the trial court's conviction and ordered Teamer discharged. In his dissent, Justice Charles T. Canady insisted that disallowing stops based on a "single noncriminal factor" creates a new rule that goes beyond the US Supreme Court's guidance on the Fourth Amendment. A copy of the decision is available in a 120k PDF file at the source link below.
Source:

Florida v. Teamer (Florida Supreme Court, 7/3/2014)




This is a journal covering motoring issues from around the world from a political perspective.


search tips | about us | site map

Subscribe
Receive free email or RSS news updates.

Key Documents
Documents, studies and memos about camera enforcement.

Archives
View previous news items.

Feedback
Contact the editors.

View Main Topics:

Popular Stories

-Missouri Cop Harassment Video

-Photo Enforcement Bans

-Most Popular Stories

Popular Studies

-Red Light Camera Study Roundup

-2007 Virginia DOT: Cameras Increase Injury Accidents

-2005 Washington Post: Accidents Doubled with Cameras

-2004 North Carolina: Red Light Camera Study (Burkey-Obeng)

-Majority Leader Armey Red Light Camera Report

-Longer Yellows Reduce Crashes (TX Transportation Institute)

-HOV/Carpool Lanes Cause Accidents




Since 1999, Washington, D.C. cameras have issued 4,500,103 tickets worth $312 million (as of 5/30/10).