top headlines:
Friday, March 27, 2015
US Supreme Court Weighs Need For Specialty Plates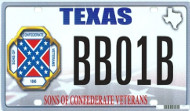 The US Supreme Court will decide whether states have the right to decide what gets printed on a license plate. In oral arguments Monday, the justices wrestled with the question of whether the expression on a license plate -- in this case, a Confederate flag -- is the government's speech, or the motorist's speech, which is protected by the First Amendment. The court's answer could eliminate personalized license plates entirely. In 2009, the Texas Division Sons of Confederate Veterans applied to have one of the 438 specialty plates currently offered in Texas. The design the group selected is currently available on license plates in Alabama, Georgia, Louisiana, Maryland, Mississippi, North Carolina, South Carolina, Tennessee, and Virginia. A Texas Department of Motor Vehicles (DMV) board rejected the application. "Messages on Texas license plates are government speech," Texas Solicitor General Scott A. Keller told the court on Monday. "The state of Texas etches its name onto each license plate and Texas law gives the state sole control and final approval authority over everything that appears on a license plate... the First Amendment does not mean that a motorist can compel any government to place its imprimatur on the Confederate battle flag on its license plate." The justices tried to determine whether the state's ability to veto offensive messages was enough to convert private speech -- the plate message chosen by the public -- into government speech. If plates are ruled to be government speech, then the government would have power to discriminate based on the plate's message. "Suppose somebody submitted license plate to Texas that said, 'Vote Republican' and Texas said, 'Yes, that's fine,'" Justice Elena Kagan said. "And then the next person submitted a license plate to Texas and it said, 'Vote Democratic,' and Texas said, 'No, we're not going to approve that one.' What about that?" The alternative is to consider a license plate a public forum for private speech, like a podium at a public park where anyone can say what he pleases. Some justices remained unconvinced that what the government does with license plates could in any way be considered speech. "The athlete doesn't advertise, you know, Nike on his jersey and Adidas on his shoes [for no reason]," Chief Justice John Roberts observed. "You can see one message. That athlete is endorsing this brand. But Texas will put its name on anything and the idea that this is their speech, again, the only thing that unifies it is they have they get money from it." In making its case, the Confederate group insisted that anyone should be able to put whatever he pleases on a plate -- even a "Jihad" license plate if someone asks for it. Justice Scalia wondered whether if the court adopts an "anything goes" position for the plates that obscene plates would no longer be blocked as inappropriate. "Does Texas also have specialty plates insofar as the the letters or numbers of the plates are concerned?" asked Justice Antonin Scalia. "I mean, can you get a license plate that says 'Hot Stuff' or something like that?" The state of Texas objected that if you allow any message on the plate, inevitably you will get a request for a plate supporting Al Qaeda or Nazis. This opened the discussion of whether personalized and specialty plates are needed at all. "Well, but there is an easy answer to that, which is they don't have to get in the business of selling space on their license plates to begin with," Justice Roberts said. "If you don't want to have the Al Qaeda license plate, don't get into the business of allowing people to buy their you know, the space to put on whatever they want to say."


Wednesday, March 25, 2015
California: Longer Yellows Cut Violations In Half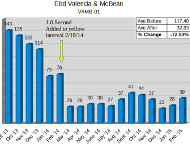 Cities frequently cite reductions in accidents at red light camera intersections as evidence that the devices are a valuable public safety tool. Behind the scenes, however, jurisdictions often implement engineering improvements that can have a big impact and are actually responsible for those numbers. Evidence for this can be found in Santa Clarita, California where the city council decided Tuesday to drop red light cameras in a 3 to 2 vote. James Farley, a local resident, and Jay Beeber, Executive Director of Safer Streets LA, teamed up last year to present city officials with evidence of the need to increase the amount of yellow warning time given to motorists approaching an intersection to make a left-hand turn. The city agreed to conduct an experiment where the yellow time was increased at some red light camera intersections, but not others. The increased timing proved so effective that the photo ticketing program transformed overnight from a moneymaker issuing $5 million worth of tickets annually to a money loser issuing just $1.3 million worth. After paying Redflex Traffic Systems of Australia, the county and the state, Santa Clarita ended up $121,834 in the red. The original city policy was to set yellow timing at a blanket 3.5 seconds for each left turn lane. Under this timing, Redflex was able to mail nine out of ten of its tickets to cars making left turns. In 2014, the city boosted timing to as much as 4.5 seconds at the intersection of Valencia Boulevard and McBean Parkway. Three other locations were increased to 4.0 seconds, and the impact was immediate. Where a full second was added, violations dropped 71 percent. Where 0.5 seconds was added, the decrease was 58 percent. At the locations where the timing did not change, the number of violations held steady. The city was pleased by the outcome. "Since the revised yellow-light timing was implemented, red-light running has dropped approximately 50 percent overall at the four intersections," city traffic engineer Andrew Yi explained in a memo to the council. "In most recent months, the trend has continued to hold with no noticeable increase in red-light running.... Citations issued in Fiscal Year 2013-14 are 45 percent lower than Fiscal Year 2012-13. This drop is directly attributed to fewer red-light violations due to the implementation of longer signal cycles and yellow-light times." The city asked engineering firm Kimley Horn to study the locations so that it would have an engineering report on hand justifying all of the changes. Kimley Horn recommended even longer yellow phases of up to 4.9 seconds. "Over the next several months, staff will implement the consultant's recommended policy citywide," Yi wrote. "It is anticipated this will result in further reductions of red-light running." The city also installed extra traffic signal heads and modified lane striping to increase visibility.

Texas: Red Light Camera Firm Makes Second Attempt To Block Vote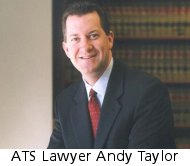 American Traffic Solutions (ATS) will not take "no" for an answer. Earlier this month, a Tarrant County, Texas district court judge rejected the company's attempt to stop Arlington residents from voting on May 9 about whether red light cameras should stay or go. On Tuesday, ATS lawyer Andy Taylor filed an emergency petition challenging Judge Tom Lowe's March 3 decision saying he had no jurisdiction in the matter. The suit was filed in the name of Jody Weiderman a "voter" who claimed the election would cause immediate harm, even though Weiderman was not even a voter when his name was added to the suit. He was registered to vote last Friday. Despite this, Taylor believes he found a technicality that should stop the people from voting. "Under the Arlington city charter, no ordinance is effective unless and until the mayor signs that ordinance and the city secretary attests to the mayor's genuine signature," Taylor argued. "As proven below during a hearing on the city's plea to the jurisdiction, the mayor did not sign the special election ordinance and the city secretary admitted under oath that she did not witness the mayor signing the document, but rather, an employee of the city secretary's office merely affixed the mayor's 'signature' by using a rubber stamp bearing his name." This is exactly what photo ticketing companies like ATS do when they attach a police officer's "signature" and badge number to a red light camera ticket. This is also not the first off-beat argument ATS has presented in a camera referendum case. Five years ago in Baytown, Taylor argued that allowing a vote on cameras to go forward would be racist, and a violation of the federal voting rights act. In Houston and Ohio, some of the biggest opponents of cameras have been groups like the National Association for the Advancement of Colored People (NAACP) and other black community groups. It may already be too late for Taylor's effort, as ballots are currently in the process of being printed and distributed overseas, beginning Wednesday, but Taylor will do anything to stop the vote from going forward. "Whether the special election ordinance was also void due to the fact that the mayor did not actually sign the document is a fact which is known right now and will not change or depend upon the outcome of the election," Taylor argued. "The election does not have to be held in order to determine its legality, and thus Weiderman's right to declaratory and injunctive relief exists prior to the election's occurrence."


Tuesday, March 24, 2015
Ohio Judge Puts Freeze On Traffic Camera Limitation For Toledo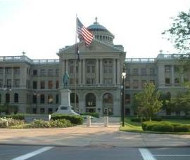 Lucas County, Ohio Common Pleas Judge Dean Mandros stepped in at the last minute Sunday to prevent a new state law restricting speed cameras and red light cameras from taking effect in Toledo on Monday. The ruling has no effect outside Lucas County. While Senate Bill 342 is often incorrectly described as a "ban" on automated ticketing machines, it actually authorizes photo ticketing as long as a police officer sits near the red light camera or speed camera as the machine does its work (view bill), increasing the cost of the program. Many other jurisdictions, including Washington, DC, use police officers to drive photo radar vans and sit with the equipment. Toledo took the lead among Ohio cities in asking Judge Mandros, a former Lucas County prosecutor, to step in so that the city would not lose any revenue as a result of the law. In his order, Judge Mandros repeated Toledo's talking points nearly verbatim. He cited the decline in the number of automated speeding tickets issued at Anthony Wayne Trail as definitive proof that the cameras have been effective. "Thus the presence of the camera totally altered that traffic pattern resulting in a much safer stretch of roadway today," Judge Mandros wrote. Toledo claimed that it did not have the manpower to keep its red light cameras and speed cameras churning out citations at the same high rate if the law were to take effect. Judge Mandros also accepted that the city in good faith delayed filing its complaint 83 days after SB 342 was signed into law, leaving the state just nine days to marshal a defense of the legislation in court. As the basis of his decision, Judge Mandros insisted that SB 342 is not a general law because it would reduce Toledo's revenue stream. "The statute is telling the municipality how to staff and allocate its personnel by mandating an officer to be present at each camera location," Judge Mandros wrote. "It would force the city... to incur extraordinary expenses... to perform a function that does nothing to benefit the citizenry, or the fixed camera locations would be rendered inoperable once SB 342 goes into effect thereby increasing the speeding and red light violations throughout the city." Judge Mandros, a Democrat, is up for re-election in 2016. A copy of the ruling is available in a 1mb file at the source link below.
Source:

Toledo v. Ohio (Lucas County, Ohio Common Pleas Court, 3/22/2015)


Monday, March 23, 2015
Redflex US Chief Calls It Quits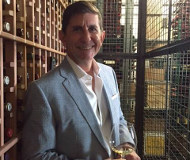 The man brought in to rescue the US division of Redflex Traffic Systems from a corruption scandal and looming bankruptcy announced his resignation on Monday. James Saunders, who held the title of president and CEO of the American subsidiary of the Australian firm, will leave no later than June 30. When Saunders joined Redflex in October 2010 as the vice president for account management, the company was sailing high with a stock price of $2.50 per share. He was elevated to the top US job in July 2013 after the company cleaned out the top management ranks in the wake of a federal bribery and corruption investigation that has the former head of US operations, Karen Finley, facing a long prison sentence in a case. One of Finley's co-defendants has already pleaded guilty, and her former deputy has turned state's evidence. By the time Saunders took the reins, the stock had plunged to $1.13 a share and his job was to slow the decline as best he could. Saunders met with customers, reinforced the importance of ethics training and urged every reporter he could talk to believe that the company was different now. Despite Saunders' effort, cities continued to drop red light camera and speed camera programs, many seeking to avoid being drawn into scandal. Earlier this month, Redflex announced that profit plunged 414 percent in the first half of the fiscal year. Australian investors are scurrying from the stock, which tumbled to 60 cents on Friday, a 47 percent drop under Saunders. Saunders is walking away from a generous compensation package of $442,794 per year, just slightly under the near half-million annual payouts that Finley, his predecessor, received. Just four months ago, Redflex Chairman Adam Gray said he had hoped he had seen the last of the turmoil in the executive ranks. "Over just the past three years, this company has seen seven directors leave the organization, has had three chairmen and is on its third group CEO," Gray said. "Seven directors. Three chairmen. Three CEOs. Over three years." For his part, Saunders was not worried about the impact of his departure on investor confidence. "Redflex has been an important part of my life for the last five years," Saunders said in his statement to Australian investors. "I leave Redflex in good hands."




This is a journal covering motoring issues from around the world from a political perspective.


search tips | about us | site map

Subscribe
Receive free email or RSS news updates.

Key Documents
Documents, studies and memos about camera enforcement.

Archives
View previous news items.

Feedback
Contact the editors.

View Main Topics:

Popular Stories

-Missouri Cop Harassment Video

-Photo Enforcement Bans

-Most Popular Stories

Popular Studies

-Red Light Camera Study Roundup

-2007 Virginia DOT: Cameras Increase Injury Accidents

-2005 Washington Post: Accidents Doubled with Cameras

-2004 North Carolina: Red Light Camera Study (Burkey-Obeng)

-Majority Leader Armey Red Light Camera Report

-Longer Yellows Reduce Crashes (TX Transportation Institute)

-HOV/Carpool Lanes Cause Accidents




Since 1999, Washington, D.C. cameras have issued 4,500,103 tickets worth $312 million (as of 5/30/10).