top headlines:
Sunday, August 31, 2014
France, UK: Speed Cameras Spraypainted, Torched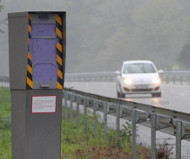 Vigilantes disabled a speed camera in Carcares-Sainte-Croix, France last week Saturday. The automated ticketing machine on the D824 was spraypainted purple, Sud Ouest reported. In Malvern, England, vigilantes set fire to a speed camera Monday. Worcester News reports that police arrived at the scene in Leigh Sinton just after 11:30pm.


Friday, August 29, 2014
Ohio: Reaching Into Glovebox During A Traffic Stop Is Not Suspicious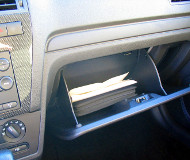 When drivers are pulled over and expect a speeding ticket they sometimes reach instinctively for the glovebox so they will have their registration ready when the officer arrives at the window. This can provoke a violent response, as Sherrie A. Powell found out as she was hauled out of her car by four masked detectives in an unmarked car after she reached for her glovebox while stopped on Central Avenue in downtown Toledo, Ohio on March 25, 2012. The detectives were furious after Powell's SUV cut them off. She pulled abruptly into the left lane to make a turn while on her way home with friends from a party at a club. The detectives were on their way back from Big Shots Bar where they donned riot gear to serve a search warrant. A Toledo police sergeant in a squad car initiated the stop. He noted that Powell appeared a bit tipsy while the detectives searched the SUV. They found a gun in the glovebox, which was legally carried because Powell had a valid concealed weapons permit. A passenger told the officer that Powell had the permit as the gun was discovered, only minutes after the stop was initiated. The officers decided to charge Powell with "failure to inform" about the gun and using a weapon while intoxicated. A jury trial found Powell not guilty on the intoxication count, but after asking the trial judge for guidance on what a "reasonable time" would be to inform the officer about the concealed gun, the judge said that was for the jury to decide. It returned a guilty verdict on failure to inform. Powell appealed, arguing the search of her vehicle was illegal. Prosecutors insisted that police have the right to search any vehicle for weapons at any time. A three-judge panel of the Ohio Court of Appeals said that interpretation goes too far. "A protective search is permitted so that police may discover weapons on or near a suspect which might pose a threat to the officer's safety," Judge Stephen A. Yarbrough wrote for the court. "There was no testimony at trial that the officers feared for their safety at the time of the search. Indeed, the only articulable reason for the search was appellant's movement around the glove compartment during the stop. Such movement, standing alone, does not give rise to a reasonable belief that appellant was armed and dangerous." The court rejected the claim of prosecutors that they would have inevitably searched the vehicle once she admitted carrying a concealed weapon. Not so, the court surmised, since she could have lied. "Had she indicated to the officers that she was not carrying a concealed weapon, they would have had no constitutionally valid reason to search the vehicle to discover the firearm," Judge Yarbrough explained. The court vacated Powell's conviction. A copy of the decision is available in a 60k PDF file at the source link below.
Source:

Ohio v. Powell (Court of Appeals, State of Ohio, 8/22/2014)


Thursday, August 28, 2014
No Jail For Oklahoma Cop Who Lied About Beating Motorist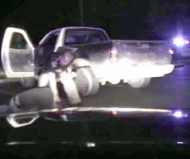 Miami, Oklahoma police officer Teresa Lashmet will not spend any time in jail after admitting that she committed perjury to cover up the brutal beating of a motorist that was caught on a dashcam video. Ottawa County Judge Bill Culver on Tuesday imposed a sentence of unsupervised probation for three years, deferred, and a $300 fine after she entered a plea of no contest to a charge of "outraging public decency." In 2012, Lashmet was hailed as Miami's first female police officer, and she had high hopes of making detective. That hope died after she participated in the brutal beating of Jerry Dean Payne Jr. on May 14, 2013. She claimed that Payne was speeding and driving erratically. The officers signaled Payne's 2004 Ford F-150 pickup truck to pull over. He stopped in the parking lot of the Stables Casino. "Stop, stop the car right now," Oklahoma Highway Patrol Officer Kenny McKee yelled as Payne's truck came to a rest in a parking spot. Payne immediately opened the door to his truck and stuck both of his hands out the door so that they were clearly visible in the patrol car's headlights. Officer Lashmet approached with her gun drawn. She then helped McKee yank Payne out of the truck and face first onto the pavement. A third officer, Jeremy Myers, ran up to Payne and kicked him in the face while he was subdued. Battered and bruised, with broken teeth, Payne was taken to jail accused of driving under the influence of alcohol and obstructing an officer. In her arrest report, Lashmet provided a version of events directly contradicted by the video evidence. "The driver immediately got out of his truck," she wrote. "Due to Payne refusing to exit his truck, McKee then pulled Payne from the truck and we placed him on the ground using a straight arm bar technique... Payne received a scratch on his left cheek and a bump above his left eye when we placed him on the ground." The drunk driving charges were dropped once the state police trooper's video surfaced. Defense lawyers had also subpoenaed footage from the casino's security system which showed enough of the incident that the head of security called the Miami police chief to say he was "concerned" by what he saw that night. When Ottawa County Assistant District Attorney Ben Loring opened an investigation into the incident in October 2013, he found Miami Police detectives were willing to go on the record to confirm that incidents similar to Payne's were common. "They went on to say that there was weak and inappropriate supervision on that [midnight] shift and that in their opinions the supervisors were as guilty of using excessive force as anyone else," Loring wrote in a memo to the attorney general's office. "I asked if they think [Lashmet] is being ordered as to what to put in her reports, and they both said they were certain that was happening. They also stated that because nothing happens to the violating officers, the general mood of the midnight shift is that everyone might as well go along with the inappropriate behavior as it has become the norm." Payne filed a federal excessive force lawsuit against Officers Lashmet, Myers and McKee in January. Lawyers for both sides in the case met in arbitration last month but failed to reach a settlement. US District Court Judge Gregory K. Frizzell scheduled a preliminary trial date of April 20, 2015 for the civil case.


Wednesday, August 27, 2014
Texas To Vote On Toll-Free Road Funding Amendment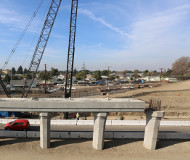 Voters in Texas will decide on November 4 whether they want highway funds to go only to general purpose roads and not to bicycle paths and infrastructure for foreign-owned tolling companies. Texas Secretary of State Nandita Berry announced last week that Proposition 1 had qualified for the ballot. If approved by voters, the measure would reflect a major reversal from Governor Rick Perry's push for tolling that included plans for a massive Trans Texas Corridor toll road that stalled after stirring widespread opposition. The proposition would create a temporary constitutional amendment drawing about $1 billion per year from the state's "rainy day fund" through 2018 and depositing the cash in the highway fund for the sole use of building and repairing new roads that are free for use by all residents. The rainy day fund currently has $6.2 billion from state oil production tax. "Revenue transferred to the state highway fund under this subsection may be used only for constructing, maintaining, and acquiring rights-of-way for public roadways other than toll roads," Proposition 1 states. Compared to the rest of the nation, the Texas economy has been booming, with the the governor boasting that his state created 29 percent of the nation's net new jobs over the past decade, primarily in the energy sector. This growth has stressed the existing road infrastructure. Between 2006 and 2011, vehicle miles traveled dropped 2.2 percent nationwide while Texas held steady, down just 0.3 percent. More growth is forecast in the decades ahead. The Inrix Traffic Scorecard ranks Austin just below Los Angeles and San Francisco for the worst traffic in the nation, with Houston and Dallas earning a spot in the top twenty-five gridlocked cities. As in most states, Texas frequently diverts "transportation funds" to projects that have nothing to do with transportation, such as building a park. The group Empower Texans recently criticized the Texas Department of Transportation for requesting $50 million for research into "drones, jetpacks, a hyperloop and hover cars." Legislation adopted to implement the proposition would create a committee to monitor the rainy day fund to ensure it remains at a "sufficient balance" given the state's needs. The measure re-allocates funds so that 25 percent of the oil tax revenue would go to the general fund, and, of the remainder, 75 percent would go to transportation and 25 percent to the rainy day fund.


Tuesday, August 26, 2014
Kentucky: Lawsuit Restored Against Cop Caught Lying About Traffic Stop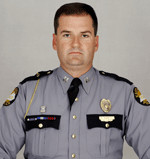 Videotape proved essential for Freddie Gregory, a motorist falsely accused of traffic violations by a high-ranking Kentucky State Police trooper. The US Court of Appeals on Friday allowed Gregory to pursue false arrest charges against Lieutenant Phillip Burnett. Since February 2009, Lieutenant Burnett had stopped Gregory on three occasions under what the motorist considered to be bogus circumstances. The 53-year-old decided to install a video camera to document the harassment. The device was ready on April 4, 2009, when Gregory decided to take his granddaughter to lunch in his pickup truck. As he was leaving his driveway, Gregory spotted Lieutenant Burnett about twenty yards away. Gregory stopped his car and removed his seatbelt to reach the on switch for his camera. Lieutenant Burnett pulled alongside the pickup truck and demanded to see Gregory's license. After pointing out he was on his own property, Gregory produced his license and complained about the traffic stops.
GREGORY: I'll tell you this: You're gonna quit this harassment. BURNETT: Do what? GREGORY: You're gonna quit this harassing me, because I ain't done nothing illegal. BURNETT: Well, let's see here. Your window is tinted. And you're getting ready to get out here, and you didn't have your seat belt on. So I can stop you now. Okay? GREGORY: Where you see my windows tinted at? Where you see my windows tinted at? BURNETT: Look right here. Look right here. You can't even see through that. GREGORY: Well, I can't help it that you got them dark glasses on and can't see nothing. BURNETT: I'll tell you what. I'm gonna take you to jail for menacing.
Gregory was searched, given a seatbelt ticket and arrested for menacing and disorderly conduct. Gregory spent three hours in jail. After seeing video of the incident, Bell County Prosecutor Neil Ward dropped the charges. Although the US District Court for the Eastern District of Kentucky rejected Gregory's malicious prosecution lawsuit against Lieutenant Burnett, a three-judge appellate panel reinstated it. "A review of the tape shows that Gregory did nothing that would legitimately constitute either disorderly conduct or menacing," the panel wrote in its decision. "Gregory had a protected right to request that Burnett stop harassing him, and a jury could conclude both that Burnett's conduct in arresting Gregory was in response to Gregory's exercising that right and that the arrest would deter a person of ordinary firmness from exercising that right." The appellate court cleared the way for Gregory's claims to be resolved by a jury at trial. Instead of sanctioning Lieutenant Burnett for his conduct, Kentucky State Police promoted him to captain in 2012 and put him in command of all troopers in Bell, Harlan and Knox counties last year. A copy of the decision is available in a 300k PDF file at the source link below.
Source:

Gregory v. Burnett (US Court of Appeals, Sixth Circuit, 8/20/2014)




This is a journal covering motoring issues from around the world from a political perspective.


search tips | about us | site map

Subscribe
Receive free email or RSS news updates.

Key Documents
Documents, studies and memos about camera enforcement.

Archives
View previous news items.

Feedback
Contact the editors.

View Main Topics:

Popular Stories

-Missouri Cop Harassment Video

-Photo Enforcement Bans

-Most Popular Stories

Popular Studies

-Red Light Camera Study Roundup

-2007 Virginia DOT: Cameras Increase Injury Accidents

-2005 Washington Post: Accidents Doubled with Cameras

-2004 North Carolina: Red Light Camera Study (Burkey-Obeng)

-Majority Leader Armey Red Light Camera Report

-Longer Yellows Reduce Crashes (TX Transportation Institute)

-HOV/Carpool Lanes Cause Accidents




Since 1999, Washington, D.C. cameras have issued 4,500,103 tickets worth $312 million (as of 5/30/10).