top headlines:
Tuesday, January 27, 2015
Federal Agency Centralizes License Plate Spying Data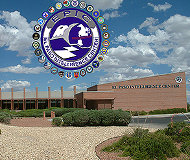 The federal government is harvesting the information a network of hundreds of spy cameras to develop a centralized database that tracks the movement of motorists not suspected of any wrongdoing. The American Civil Liberties Union (ACLU) on Monday released documents obtained from the Drug Enforcement Administration (DEA) that offer new details about how this national tracking program works. The DEA's National License Plate Recognition Initiative uses a hundred automated license plate reader cameras (ALPR, known as ANPR in Europe) deployed in Arizona, California, Florida, Georgia, New Jersey, New Mexico and Texas. The information by the cameras is supplemented by thousands of cameras operated by other agencies with federal officials most anxious to use the technology to find automobiles and other property to seize. "The pilot National LPR Initiative has received enormous support from all several government and law enforcement entitles and multiple request have been made to connect LPR devices from state and local law enforcement In anticipation of the pilot National LPR Initiative being utilized by all of DEA as well as federal, state and local law enforcement throughout the United States," a heavily redacted June 2010 DEA email explains. "We want to insure we can collect and manage all the data and IT responsibilities that will come with the work to insure the program meets its goals, of which asset forfeiture is primary." Information shared between the Customs and Border Patrol agency with the DEA involved 794 million license plate reads over a four-year period. Local, state and federal police departments can search through the accumulated data stored by the DEA's El Paso Intelligence Center, which is accessible 24/7 through a system known as Firebird. The information is collected to "identify travel patterns" of motorists. According to a July 2012 email, the DEA claims it stores license plate data belonging to innocent motorist for six months. The agency has released no information on what exceptions may apply or whether the policy has changed. "As is the case with most police and federal law enforcement spy technologies, license plate tracking programs have flown under the radar of courts and legislators for far too long, silently collecting records about ordinary Americans in the cover of secrecy," ACLU analysts Bennett Stein and Jay Stanley wrote. "When programs are secret, we have no way of challenging them or ensuring they conform with our values and the law."


Monday, January 26, 2015
France, Germany, Italy: Speed Cameras Sprayed, Exploited, Distrusted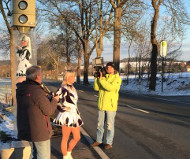 Vigilantes in France sided with free speech last week by attacking a speed camera in Noroy-le-Bourg. According to Est Republicain, the automated ticketing machine on the D9 had its lens covered with pink spraypaint, and the message, "Je suis Charlie" was painted on its side. The phrase expresses solidarity with the newspaper Charlie Hebdo which was attacked by Islamic terrorists on January 7. In Irfersgrun, Germany, a speed camera was used for a publicity stunt on Tuesday to promote Irfersgruner Carneval-Verein (ICV), which is hosting a festival on November 14. The company attached a poster of dancer Stephanie Dietel to the camera pole while Dietel herself waved and blew kisses to motorists passing the automated ticketing machine, which has proved to be the area's most profitable. In Treviso, Italy, the local police found themselves in hot water after being accused of tampering with speed cameras. On June 23, a lawyer contesting a ticket convinced Judge Valerio Chiozzi to have the carabinieri investigate. An expert found evidence that the accuracy of the devices was compromised, Blitz Quotidiano reported.


Friday, January 23, 2015
US Supreme Court Considers Random Use Of Drug Dogs During Traffic Stops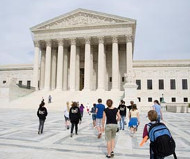 Should police have the power to order a driver out of his car while a search is conducted with a drug dog -- even when there is no reason to believe the motorist has done anything wrong? That was the question posed to the US Supreme Court during oral arguments on Wednesday in the case of Dennys Rodriguez. Rodriguez was stopped on March 27, 2012 after a Nebraska police officer saw him briefly swerve. On a hunch, the officer decided to call for a drug dog. After about half an hour, the dog alerted, and Rodriguez was arrested and found guilty of possession. The US Court of Appeals for the Eighth Circuit upheld his conviction last year (view appellate decision). Shannon P. O'Connor, public defender for Rodriguez, argued that the sniff should be suppressed because it was conducted after the officer completed writing the traffic ticket. Once the underlying reason for the stop is complete, O'Connor insisted, there is no justification to detain a motorist further. Some justices were not convinced that the act of writing a ticket ends the stop. "In Justice [Antonin] Scalia's hypothetical, the officer said, 'I'm not going to give you a ticket, but I just want to ask you a few questions,'" Justice Anthony Kennedy said. "It seems to me that under your argument, those questions are impermissible because he's made his decision: He's not going to give a ticket." Justice Sonia Sotomayor jumped in to clarify O'Connor's argument. What he meant, she said, was that once all the steps involved in writing a ticket are complete -- which would include checking the vehicle registration -- the stop must end. "You've tied it to just writing it handing over the ticket," Justice Sotomayor said. "But you're not even doing that. You're saying, 'Just writing the ticket,' which is crazy." Justice Scalia wondered under this theory whether dog sniffs could just become a routine part of the ticket writing process. "Part of the mission where you stop somebody is not just the broken taillight, but, you know, whether the car is stolen, whether you have drugs on the car, so let's bring in a dog and do the car sniff," Justice Scalia said. "I mean, you're willing to expand the mission to everything up to but not beyond the dog sniff. Why do you do that?" O'Connor insisted that once the original purpose of the stop was accomplished, the driver must be free to go. Justices Samuel Alito and Ruth Bader Ginsburg objected. "If we hold that it's okay to have a dog sniff so long as it's before the ticket is issued, then every police officer -- other than those who are uninformed or incompetent -- will delay the handing over of the ticket until the dog sniff is completed," Justice Alito observed. "So what does that accomplish? I mean, it's great for your client, but what does it do for the law?" Justice Department lawyer Ginger D. Anders insisted that motorists can be delayed for any "reasonable" amount of time -- 35 to 40 minutes or so -- to conduct a drug dog sniff. Justice Sotomayor opposed this notion. "I have a real fundamental question, because this line drawing is only here because we've now created a Fourth Amendment entitlement to search for drugs by using dogs, whenever anybody's stopped," Justice Sotomayor said. "Because that's what you're proposing. And is that really what the Fourth Amendment should permit? ...[The Fourth Amendment] says you can't search unless you have probable cause to search."


Thursday, January 22, 2015
Willis, Texas Ignores Anti-Camera Petition

Officials in Willis, Texas are doing everything they can to prevent residents from having a say in whether red light cameras are used in their community. The city council voted Tuesday to block a proposed charter amendment submitted by residents who had collected more than six times the number of signatures legally required to force the matter onto the ballot. The city's attorney offered a rationale to keep the cameras running. "I've looked at the petition," Larry L. Foerster told the council. "I've also looked at federal and state court decisions here in our area relating to this charter amendment. In my opinion, having reviewed all those things -- in particular a federal court decision that is the southern district of Texas, which our city is in. I believe that the petition as it's written and presented is not valid." Foerster is referring to the decision by US District Court Judge Lynn N. Hughes, a magistrate who has close ties to the top lawyer for camera vendor American Traffic Solutions (ATS). Judge Hughes did his best to overturn the results 2010 election in Houston where voters soundly rejected camera use. Although it considered only a narrow legal issue, the US Court of Appeals for the Fifth Circuit rebuked Judge Hughes for the "haste of litigation" that he placed "on a fast track" in a way that suited "the city's pecuniary motives" (view ruling). "The petition in Houston, which we copied, is still on the books." Kelli Cook, a Campaign for Liberty activist, told TheNewspaper. "This desperate attempt by the city attorney and the camera company to save their revenue program is very transparent." Despite Foerster's protestations, he has been working behind the scenes with ATS to ensure the city would not wind up paying a hefty financial penalty, as Houston did, in the event voters oust the cameras before the contract is up. "We... would appreciate your considering an 'opt-out' clause in the next services agreement to protect the city of Willis in the unlikely event that our citizens vote to reject the current ATS traffic enforcement photographic system," Foerster wrote in an October 31, 2014 email to ATS. "We will certainly keep you informed on whether the petition gets the necessary number of qualified signatures." Cook and her fellow activists say they will not let the city council get away with this, noting that the mayor and councilmen are all up for re-election in May. "Giving up is not an option," Cook said. "We have an opportunity to reclaim this city and find representation that respects the will of the voters. We will continue to walk neighborhoods and inform the residents about the arrogant behavior of their elected officials. We will demand a resolution be put forth to have the red light camera put on the ballot by the council themselves."


Wednesday, January 21, 2015
Arlington, Texas Residents Rally To Ban Red Light Cameras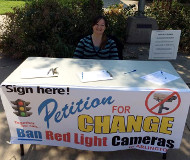 Residents of Arlington, Texas took to the steps of city hall Tuesday to demand a vote on outlawing the use of red light cameras. The group Citizens for a Better Arlington came armed with the signatures of 11,402 fellow voters -- more than the 9651 needed to force a proposition onto the ballot. "They keep talking about safety, and yet they've done absolutely nothing to ensure that the cameras have been installed for safety," initiative coordinator Faith Bussey told TheNewspaper. "They're obviously not looking at the data post-installment, which prove that they're not keeping people safer." If the city secretary certifies the signatures as valid, the city council under state law has a mandatory duty to place the item on the ballot for the May 9 election. Voters would then be asked to approve a charter amendment similar to those adopted in Conroe, Dayton, Houston, Baytown, League City and College Station. "The city of Arlington shall not use photographic traffic signal enforcement systems to civilly, criminally, or administratively enforce any state law or city ordinance against the owner or operator of a vehicle operated in violation of a traffic control signal, specified by Section 544.007(d) of the Texas Transportation Code, nor shall it collect any money from any recipient of a notice of violation issued, in whole or in part, in connection with the use of a photographic traffic signal enforcement system," the proposal states. Although the Arlington effort was organized by a Tea Party activists, that has not stopped voters on all sides of the political spectrum from getting invovled. "It didn't matter if the people coming up the aisle were Democrats or Republicans, they would see our table and make a bee-line to it," Bussey explained. "It's definitely a non-partisan issue." Signatures were gathered at polling places during early voting and on Election Day to ensure that the list presented to the city secretary would only contain registered voters. Almost as many signed the proposal to ban cameras as voted in the last municipal election. That, Bussey says, should serve as a warning to city council members who might attempt to use legal tricks, as Houston tried to do, to keep voters from having a say on this issue. "This will be a full-blown campaign," Bussey said. "We will definitely be educating people and getting out the vote, supporting any candidates who may be running for local office and are on our side."




This is a journal covering motoring issues from around the world from a political perspective.


search tips | about us | site map

Subscribe
Receive free email or RSS news updates.

Key Documents
Documents, studies and memos about camera enforcement.

Archives
View previous news items.

Feedback
Contact the editors.

View Main Topics:

Popular Stories

-Missouri Cop Harassment Video

-Photo Enforcement Bans

-Most Popular Stories

Popular Studies

-Red Light Camera Study Roundup

-2007 Virginia DOT: Cameras Increase Injury Accidents

-2005 Washington Post: Accidents Doubled with Cameras

-2004 North Carolina: Red Light Camera Study (Burkey-Obeng)

-Majority Leader Armey Red Light Camera Report

-Longer Yellows Reduce Crashes (TX Transportation Institute)

-HOV/Carpool Lanes Cause Accidents




Since 1999, Washington, D.C. cameras have issued 4,500,103 tickets worth $312 million (as of 5/30/10).