top headlines:
Friday, March 07, 2014
California Cops Arrested Over Impounding Scam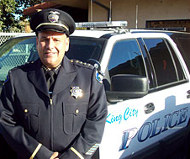 King City, California's former police chief went before a judge with two of his fellow officers Thursday to plead not guily in a car impounding scheme that saw a total of six officers charged with various crimes including embezzlement and bribery. The scandal has rocked the coastal California town of 13,000, especially members of the Hispanic community who found themselves targeted and raised the alarm in meetings last summer. "As we were investigating various crimes, we began to hear... people saying, 'They take our property; they take our money; they take our cars,'" Monterey County District Attorney Dean D. Flippo said in announcing the charges last week. "We began to receive information, and as we worked on it, investigated it, we made a conclusion that there was an organized scheme where people driving vehicles, they had in general no license, were being stopped and the vehicles were impounded." According to Flippo, officers used their authority to seize vehicles from low-income motorists who were unable to afford the hefty towing fees, storage fees and fines. When they did not pay, Miller's Towing was called in to take the car to the local impound lot. In total, about two hundred cars were grabbed, and the officers would help themselves to the choicest vehicles. "The investigation revealed a significant lack of leadership within the King City Police Department," Flippo said. "Most disturbing was that evidence was uncovered of a scheme whereby people participating in the scheme would receive free vehicles that had been impounded by officers within the department." Brian Miller, owner of Miller's Towing, was charged with bribery. He is the brother of acting chief Bruce Miller, who was charged with accepting a bribe and conspiracy. Former Chief Dominic David Baldiviez and Mario Alonso Mottu Sr were charged with embezzlement. Officer Mark Allen Baker was charged with criminal threats. Officer Jaime Andrade was charged with illegal possession of an assault weapon. Brian Albert Miller of Miller's Towing was charged with conspiracy and bribery. "You can imagine this was a shock and a disappointment," King City Mayor Robert Cullen said. The penalty for offering a bribe in California is up to four years in prison. The penalty for taking a bribe is the same, plus a fine equal to double the amount of the bribe. Officials who convicted of accepting a bribe are also barred from holding any government job within the state.


Thursday, March 06, 2014
Texas Voters Reject Red Light Camera Candidates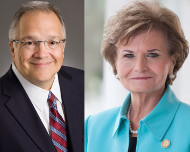 Two of the figures most responsible for the spread of red light cameras in the Lone Star State lost their jobs Tuesday. Texas state Senator John Carona (R-Dallas) and state Representative Linda Harper-Brown (R-Irving) were both defeated in Republican primary elections. Rodney Anderson, a one-term state representative, took out Harper-Brown with 53 percent of the vote. Tea Party candidate Don Huffines ousted Carona by 636 votes. Harper-Brown's service to the photo enforcement industry is legendary. Over the course of eight years, the Texas House had consistently and overwhelmingly rejected bills to authorize red light cameras. Harper-Brown came up with a solution. When a bill dealing with commercial motor vehicle standards was on the floor in 2003, she snuck in a one-sentence provision allowing municipalities to issue "civil" citations for traffic crimes. Most House members did not notice the provision until it after it became law. They were furious at what they saw as an underhanded move, and the vote to strip Harper-Brown's language passed by a three-to-one margin. The state Senate blocked its repeal. Harper-Brown was richly rewarded for her efforts. Paradigm Traffic Systems, which sells equipment used by the red light camera industry, provided a black 2010 Mercedes E550 sedan and a 2004 Chevy Tahoe to Harper-Brown and her husband William Brown. Harper-Brown insisted she did not have to disclose the gift because the cars were for her husband, an accountant, but WFAA-TV caught her driving the vehicle with her official state license plates. The Texas Values in Action Coalition filed a complaint in 2010, and the Texas Ethics decision decided to fine the lawmaker $2000 in 2012. "Even if the vehicles at issue were the separate property of the respondent's spouse in the form of compensation, the facts indicate that the respondent exercised control over that property," the commission ruled. "The respondent was therefore required to disclose on her personal financial statements covering calendar years 2008 and 2009 the financial activity of her spouse." Once Harper-Brown's red light camera law was in place, it fell to the chairman of the Senate Transportation Committee to block any threats to the photo ticketing program. In 2007, Carona came up with the law diverting photo ticketing revenue to the state and to trauma centers, creating vested interests in the survival of red light cameras. In 2009, Carona thwarted House efforts to ban red light cameras and increase yellow signal times by using a Senate-supported gasoline tax increase provision as leverage to convince tax-averse House members to drop the anti-camera provisions. Carona had taken nearly $24,500 in campaign cash from Linebarger, Goggan, Blair and Sampson, the photo ticketing collection firm. In November, red light camera foe Michael Kubosh was elected to the Houston city council. Kubosh is a member of the family that put a ban on red light cameras on the ballot over the fierce objection of the mayor and most of the council. Voters strongly endorsed the ban.


Wednesday, March 05, 2014
US Supreme Court Considers Limits Of Deadly Force In Police Chases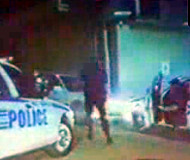 Justices of the US Supreme Court on Tuesday began deliberating whether it is acceptable for police to kill a driver and a passenger after a high-speed pursuit that started from a minor infraction. Attorneys made their case in oral arguments outlining the legal implications of the July 18, 2004, shooting that left Donald Rickard and Kelly Allen dead. Rickard had been driving his white Honda Accord with Allen in the passenger seat when West Memphis, Arkansas Police Officer Joseph Forthman noticed one of the Honda's headlights was out. He initiated a traffic stop. Officer Forthman asked a series of questions before insisting that Rickard step out of the car. Rickard drove away, kicking off a five-minute pursuit that made its way to Interstate 40 and onto side streets in Tennessee. Officer Forthman stated that Rickard attempted to ram his squad car, creating a felony. Instead of terminating the pursuit, one of the squad cars rammed Rickard's Honda and sent it spinning into a parking lot. The squad cars then surrounded the Honda, leaving no way to escape other than backing up, which it did. The officers opened fire, sending 15 rounds into the vehicle at point-blank range. Both occupants were killed. A trial judge and the Sixth Circuit US Court of Appeals both found the officers were not entitled to immunity for their actions because of the excessive force used. Now, a decade later, the officers are asking the high court to reject the lawsuit filed by the families of Rickard and Allen. Michael Mosley, the lawyer for the officers, insisted Rickard presented a clear safety threat. Chief Justice John Roberts asked him to contrast that with an example of a pursuit where force would clearly not be justified. "I suspect that somebody fleeing at the speed limit, not endangering other drivers," Mosley said. "I hate to use television as an example, but perhaps the way the white Ford Bronco fled in the early '90s that everybody saw on TV. That seemed to be relatively nondangerous or at least not a danger of serious physical injury. In this case, however, there was a danger of serious physical injury." Justice Anthony Kennedy asked whether the danger posed by the driver justified police action that endangered the passenger who had not committed any crime. "It defies logic to me for Mr. Rickard to have put Miss Allen in danger and then invoke her safety as a reason why he he should be free from the use of force when he is endangering the innocent public," Mosely responded. Gary K. Smith, the attorney for the families, insisted the officers who fired were creating a new safety hazard by going up to the surrounded car and shooting first without giving the driver a chance to surrender. "There was no danger at that point to the officers, and the only, the only excuse or justification that the officers could utilize at that time, because they were shot as the car was driving away and going down the street, the danger at that point that is being created by shooting is to the general public," Smith said. The justices wrestled with whether alternatives such as ramming the Honda or shooting out its tires would have been appropriate alternatives, or whether Monday morning quarterbacking the decisions of officers is inappropriate because they had no clearly established legal guidelines to follow. The court will now consider whether to use this case to establish such guidelines for high-speed pursuits.


Tuesday, March 04, 2014
Texas Attorney General Orders Camera Company To Produce Documents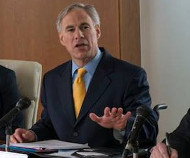 Cities and their photo enforcement contractors are often reluctant to respond to freedom of information act requests. Odessa, Texas did its best to suppress a request for emails between city employees and American Traffic Solutions (ATS) by allowing the vendor to argue it was exempt from handing over the documents. "Information is excepted from the requirements of [the public disclosure law] if it is information that, if released, would give advantage to a competitor or bidder," states Section 552.104 of the Texas Government Code, which ATS cited. Under Texas law, the attorney general decides whether an exemption applies or not. Attorney General Greg Abbott also happens to be the Republican nominee for governor against Democrat Wendy Davis in a campaign that already saw red light cameras become an issue in the primary campaign. Abbott is in favor of allowing the public to vote on whether cameras should be used or not, while Davis is an enthusiastic backer of automated tickets. An Abbott deputy ruled against granting the exception for ATS. "Section 552.104 is a discretionary exception that protects only the interests of a governmental body, as distinguished from exceptions that are intended to protect the interests of third parties," Assistant Attorney General James L. Coggeshall wrote. "Therefore, the city may not withhold any of the information at issue pursuant to that section." The letter ruling is meant to address only the facts of the request in Odessa. Often Freedom of information laws have revealed a great deal of embarrassing facts about the way photo ticketing programs operate. In Washington State, freedom of information laws revealed vendor American Traffic Solutions created a fake grassroots group to orchestrate efforts to block a public vote on speed cameras. College Station, Texas was caught spending public money to influence voters to reject a ballot measure banning red light cameras; the voters ignored the publicly funded advertising blitz and voted the cameras down. Houston, Texas sent emails leaning on authors of a study of red light camera effectiveness, resulting in the report being "revised" to show more favorable results. Riverside, California was caught allowing its vendor Redflex Traffic Systems of Australia to issue tickets at an intersection where the yellow time was set to an illegally short 2.5 seconds. A Florida newspaper, the Tallahassee Democrat, was forced to go to court and sue for release of documents. The newspaper won (view ruling). Byron Schirmbeck has filed several public information requests in his successful effort to force public votes on red light camera use in Texas. One of the documents he received exposed the carelessness with which photo ticket contractors treat private information, as officials disclosed confidential banking information on all ticket recipients. He frequently meets resistance when asking for simple information. "When a city chooses to outsource law enforcement to corrupt corporations that swear no oath to the Constitution, it should be no surprise when they work hand in hand to hide their methods from the public," Schirmbeck told TheNewspaper. A copy of the attorney general's letter is available in an 800k PDF file at the source link below.
Source:

OR2014-02876 (Texas Attorney General, 2/14/2014)


Monday, March 03, 2014
Tennessee Lawmakers Take On Roadblocks, License Scanners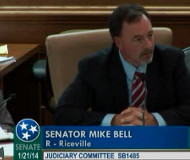 The Tennessee General Assembly is taking steps to rein in roadblocks and the use of license plate scanners by police. On Wednesday, the state House Criminal Justice Committee will consider a Senate-passed legislation prohibiting police from participating in roadblocks designed to collect DNA from motorists. On the same day, the House Transportation Subcommittee will take up another Senate-passed bill to limit the use of automated license plate readers (ALPR, also known as ANPR in Europe). "No state, county, municipal or metropolitan form of government law enforcement officer shall participate in, lend assistance to, or be present in any official capacity at any voluntary motor vehicle checkpoint or stop conducted by a private company or research group to collect a human sample from consenting motorists stopped at the checkpoint for research or statistical purposes," Senate Bill 1485 states. The state Senate unanimously approved the idea on January 27. State Senator Mike Bell (R-Riceville) introduced the measure after learning that the National Highway Traffic Safety Administration has been handing out grant money in sixty cities around the country so that researchers from a private company, the Pacific Institute for Research and Education can stop motorists and ask them questions about driving under the influence of alcohol and prescription drugs. They will also pay to collect DNA samples from drivers. Bell is concerned about the program. "It's the way the surveys are being conducted," Bell explained. "They've hired some off-duty police officers who then come to the checkpoint location in their police cars, in uniform, and they turn their flashing lights.... It has the appearance of a law enforcement stop. It is not a law enforcement stop. I believe these stops are unconstitutional. It's being done in the guise of being 'voluntary,' but when you have a law enforcement presence there, it doesn't have the appearance of being [truly] voluntary." Lawmakers are not aware of the program taking place in Tennessee, and the state Department of Public Safety assured Bell that they had no intention of ever participating. Bell explained that the measure is meant to stop individual police officers from taking part, with or without a municipality's authorization. Another privacy-focused measure, Senate Bill 1664 (
view bill, 40k PDF), would impose limits on police use of license plate readers. State Senator Brian Kelsey (R-Germantown) introduced legislation to limit the amount of time that police could retain the GPS coordinates and photographs of motorists with in their license plate reader database for 90 days. The original version of the bill would have allowed plate data to be collected for two full years. The bill passed the state Senate 29-1 last Thursday. Both this bill and the roadblock measure must clear the state House and be signed by the governor to become law. A copy of the roadblock bill is available in a 40k PDF file at the source link below.
Source:

Senate Bill 1485 (Tennessee General Assembly, 1/27/2014)




This is a journal covering motoring issues from around the world from a political perspective.


search tips | about us | site map

Subscribe
Receive free email or RSS news updates.

Key Documents
Documents, studies and memos about camera enforcement.

Archives
View previous news items.

Feedback
Contact the editors.

View Main Topics:

Popular Stories

-Missouri Cop Harassment Video

-Photo Enforcement Bans

-Most Popular Stories

Popular Studies

-Red Light Camera Study Roundup

-2007 Virginia DOT: Cameras Increase Injury Accidents

-2005 Washington Post: Accidents Doubled with Cameras

-2004 North Carolina: Red Light Camera Study (Burkey-Obeng)

-Majority Leader Armey Red Light Camera Report

-Longer Yellows Reduce Crashes (TX Transportation Institute)

-HOV/Carpool Lanes Cause Accidents




Since 1999, Washington, D.C. cameras have issued 4,500,103 tickets worth $312 million (as of 5/30/10).