top headlines:
Tuesday, November 25, 2014
Saudi Arabia: Speed Cameras Cause Accidents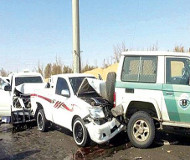 Speed cameras played a central role in a pair of recent, high-profile accidents in Saudi Arabia. At the beginning of the month, a dozen vehicles crashed into one another in Qassim after a motorist saw a speed camera, panicked and jammed the brake pedal to the floor. Four people were injured as one car slammed into the next. One man was hospitalized. Eyewitnesses told local media that a car driving on King Fahd Road in Buraydah hit the brakes right as he came within view of the "Saher" photo radar unit. The panic braking triggered a chain reaction of rear end collisions that included a police car. Another motorist in Saudi Arabia who slammed on the brakes to avoid receiving an automated ticket from a camera ended up flipped on his side. An SUV approaching an intersection tried so hard to stop that it left a visible trail of skid marks on the pavement. The vehicle veered to the right under the heavy braking and spun onto the curb, which caused the car to flip on its side. View video of the incident on YouTube. Similar incidents have been caught on video in the UK. In 2008, the British Broadcasting Corporation aired a news story highlighting the local government's crackdown on speeding. The piece inadvertently included footage of a car going out of control after jamming on the brakes, nearly causing a multi-car collision. Another clip showed a car careening into an embankment in view of the speed camera (view video). Once BBC officials realized the significance of what was shown, the video was removed. A motorist came forward after recording the broadcast. UK officials maintain that speed cameras "save lives," and they cite statistics to prove it. According to a 2006 expose in the British Medical Journal, those figures were bogus (view study). A UK Department for Transport-funded report suggests that the panic braking seen in the Norfolk footage may not be an uncommon response. A 2005 study of speed camera usage in highway construction zones showed that accidents increased by 55 percent in the locations where speed camera vans were used (read report).


Monday, November 24, 2014
Ireland: Speed Camera Firm Fined For Worker Discrimination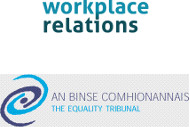 Photo enforcement companies are finding themselves in increasingly hot water over their labor practices. The state of California has fined Redflex and American Traffic Solutions for underpaying its employees. A multimillion-dollar lawsuit is pending over poor pay and work conditions. The US Department of Labor ruled that Redflex fired US employees so that it could replace them with cheaper Australian workers. Now the Irish government has ruled that a speed camera consortium discriminated against an employee. In a decision handed down last month, Ireland's Equality Tribunal found the Go Safe consortium had violated the rights of former employee John McDonald by firing him over a disability. Go Safe consists of Redflex Traffic Systems of Australia, Spectra of Ireland and Egis Projects of France. McDonald had been on the job for just three months sitting in a Go Safe speed camera van when two vigilantes set fire to the automated ticketing vehicle while McDonald was inside. McDonald escaped the burning van without suffering any physical injury, but he claims he has since been wracked with sleepless nights and depression over the traumatic incident. Go Safe covered the cost of a psychiatrist and counselor, but after seven months it fired McDonald. Medmark Occupational Healthcare examined McDonald and issued a report on June 27, 2011 saying it was not yet sure when McDonald would be ready to return to work. McDonald says he wanted to come up with a reasonable solution, but he says he was cut loose without any attempt at accommodation that would allow him to work doing something other than sitting in a camera van. McDonald appealed the decision, and GoSafe set up a company-run appeal hearing at Dublin Airport where his case was given five minutes of consideration before concluding that the firing was appropriate. The photo enforcement consortium insisted that there was no job available for him to take, and since he was unable to do the work he was trained to do, he had to be terminated. This violated Irish law, according to the government's review. "Although it is the respondent's contention that the complainant [McDonald] was dismissed due to his health and due to his inability to return to his position, it is clear that the complainant's absence and his inability to return to work were due to his disability it thus follows that the complainant's disability contributed to or was the reason for his dismissal," Equality Officer Orla Jones ruled. "I am thus satisfied that the decision to dismiss the complainant was influenced by his disability in that it was influenced by his absence and by his inability to return to his position. Accordingly based on the totality of the evidence adduced on this issue I am satisfied that the complainant has established a prima facie case of less favorable treatment on grounds of disability in relation to his dismissal." Jones ordered the speed camera consortium to pay McDonald 28,000 euros (US $34,600) in compensation, an amount that is tax-free to McDonald. A copy of the decision is available in a 100k PDF file at the source link below.
Source:

Equality Officer Decision No. DEC-E/2014/069 (Equality Tribunal of Ireland, 10/3/2014)


Sunday, November 23, 2014
Italy, The Netherlands: Traffic Cameras Under Attack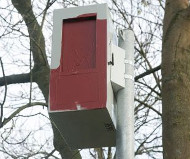 Vigilantes in the village of Loosdrecht, The Netherlands disabled a pair of newly installed speed cameras on Friday. The automated ticketing machines were spraypainted red, RTV Utrecht reported. In Rovigo, Italy, vigilantes completely destroyed a speed camera last week Sunday. According to Il Mattino, the automated ticketing machine on the Via Forlanini was blown up in the early morning hours.


Friday, November 21, 2014
Illinois Supreme Court Punts On Red Light Camera Legality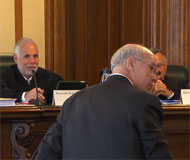 Red light camera programs have grown so controversial in Illinois that the state Supreme Court could not come to agreement on whether the automated ticketing program in Chicago is legal or not. The justices deadlocked on the case brought by Patrick J. Keating, who argued that the people ticketed in the Windy City before the state legislature authorized the program are entitled to a refund in a class action suit. "This is an exceedingly rare occurrence in Illinois jurisprudence," Keating told TheNewspaper in an email. "We are disappointed that we did not receive a substantive opinion from the court, but we respect and appreciate the consideration the justices gave to the case. It appears likely that two or three of the remaining justices felt strongly that we had established the illegality of Chicago's program." Keating argued that Chicago jumped the gun in setting up its photo enforcement program. With the encouragement of what the US Department of Justice says were bribes from Redflex Traffic Systems, Chicago gave the Australian firm the green light in 2003 to begin building what was to become the world's largest municipal red light camera program. The General Assembly did not endorse cameras until three years later. Keating argued that even this authorization was flawed, as state lawmakers were not universally enthusiastic about having photo ticketing in their jurisdictions. So lawmakers carved up the state, only allowing photo enforcement in Cook, DuPage, Kane, Lake, Madison, McHenry, St. Clair, and Will Counties, excluding the rest. The state constitution says laws must be "general" and not carve out exceptions for particular jurisdictions. The justices split three against two on the questions that Keating raised, but the court failed to reach enough of a consensus to resolve the dispute definitively. "In this case, two justices of this court have recused themselves and the remaining members of the court are divided so that it is not possible to secure the constitutionally required concurrence of four judges for a decision," the court announced. "Accordingly, the appeal is dismissed." As a result, the Court of Appeals decision stands as the final result of the case (view opinion), but this outcome cannot be cited as precedent. A copy of the one-paragraph opinion is available in a 15k PDF file at the source link below.
Source:

Keating v. Chicago (Illinois Supreme Court, 11/20/2014)


Thursday, November 20, 2014
Ohio Senate Votes To Save Speed Cameras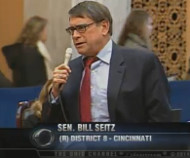 Ohio state senators are looking to deflect an attempt by the state House to ban red light cameras and speed cameras. On Wednesday, the Senate voted 24 to 9 in favor of a measure that allows members to vote "against" automated ticketing machines without actually banning their use. State Senator Bill Seitz (R-Cincinnati) came up with the plan to merge proposals from camera supporters and camera opponents. Voters in eleven Ohio cities have used ballot initiatives to outlaw traffic cameras (view list) with language that says cities may not use cameras unless a police officer witnesses the alleged violation and personally hands the ticket to the driver. The Seitz bill takes the requirement of having an officer present, but he leaves out personal service of the citation. The change allows tickets to continue to be issued in the same automated fashion as they are today. Under the bill, the officer who sits with the camera and "witnesses" the violation is not necessarily the same person who approves and issues the ticket. "If a traffic law photo-monitoring device records a traffic law violation and the law enforcement officer who was present at the location of the traffic law photo-monitoring device does not issue a ticket... the local authority may only issue a ticket in accordance with sections 4511.096 to 4511.0912 of the Revised Code," Senate Bill 342 states. Those code sections explain that a city can take the tickets submitted by a private vendor, "examine" them, and have them mailed to the registered owner. The provisions are lifted verbatim from the proposal of state Senator Kevin Bacon (R-Minerva Park), a supporter of photo ticketing who cited statistics supplied by the Traffic Safety Coalition, a front group run by a public relations firm on behalf of Redflex Traffic Systems. "I think that we have a model, while not perfect, I think would serve as one in which [the cameras] could be retained and safety standards be maintained," Bacon explained. "My concern in looking at this is based on what other cities have done when they've removed these cameras is an increase in accidents." Seitz claimed that his bill would serve as a more effective ban than legislation from the state House. "Our friends in the House decided to introduce House Bill 69 -- a bipartisan bill led by Representative Mallory and Representative Maag, which passed the House and which bans the use of such devices altogether except for a very limited purpose in school zones," Seitz said. "Well, the problem with that as I tried to explain to my wonderful friends in the House is that approach likely runs afoul of the home rule provision of the constitution which basically says we cannot ban things in cities. Rather we have the power to regulate things in cities pursuant to a general law of uniform operation throughout the state." Seitz chose regulations that reflect existing practices in several jurisdictions, including Washington, DC and Canada. There, police officers are stationed in speed camera vehicles. Seitz admitted that his actions were motivated by public opinion. "We now have the opportunity to provide that system of statewide regulation, vindicate ourselves in the eyes of the adoring public -- witness the recent vote in Cleveland -- and move forward with other, more important issues," Seitz said. A copy of Senate Bill 342 is available in a 130k PDF file at the source link below.
Source:

Senate Bill 342 (Ohio General Assembly, 11/19/2014)




This is a journal covering motoring issues from around the world from a political perspective.


search tips | about us | site map

Subscribe
Receive free email or RSS news updates.

Key Documents
Documents, studies and memos about camera enforcement.

Archives
View previous news items.

Feedback
Contact the editors.

View Main Topics:

Popular Stories

-Missouri Cop Harassment Video

-Photo Enforcement Bans

-Most Popular Stories

Popular Studies

-Red Light Camera Study Roundup

-2007 Virginia DOT: Cameras Increase Injury Accidents

-2005 Washington Post: Accidents Doubled with Cameras

-2004 North Carolina: Red Light Camera Study (Burkey-Obeng)

-Majority Leader Armey Red Light Camera Report

-Longer Yellows Reduce Crashes (TX Transportation Institute)

-HOV/Carpool Lanes Cause Accidents




Since 1999, Washington, D.C. cameras have issued 4,500,103 tickets worth $312 million (as of 5/30/10).