1/30/2007
Missouri: 18 Months in Jail for Red Light Camera Bribe
Red light camera bribe will put the former mayor of St. Peters, Missouri in prison for at least nine months.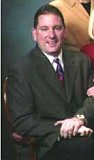 A federal judge on Monday sentenced the former mayor of St. Peters, Missouri to 18 months in jail for soliciting a bribe from Australian red light camera vendor Redflex. In August, a grand jury indicted Shawn Brown, 35, after he demanded $2750 from Redflex in return for his signing an ordinance that allowed the company to land a lucrative photo enforcement contract (read indictment). Under Federal Bureau of Investigation supervision, Redflex paid the bribe and won the contract after turning over evidence against Brown.

"Part of your promise to the citizens of St. Peters was honest government," U.S. District Judge Henry Autrey told Brown in court, the St. Louis Post-Dispatch reported. "You flat-out lied. You didn't complete your campaign promise. You abused your position of trust... to steal, to fatten your own pocket."

Brown will likely spend at least nine months incarcerated in a minimum-security prison in Yankton, South Dakota.

Scandals have rocked the photo enforcement industry. Earlier this month, a top Redflex salesman was convicted of $1.2 million in fraud. Redflex competitor ACS is on trial in Edmonton, Canada for bribing two police officers to secure approval of a $90 million no-bid photo ticketing contract. In November, the CEO and CFO of ACS stepped down after admitting to $51 million in stock options fraud.