1/19/2021
Ohio Cities Denied In Effort To Block Anti-Speed Camera Law
Ohio Court of Appeals issues mixed opinion preserving one of three limits on speed camera use.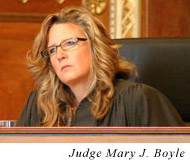 Ohio cities desperate to preserve their speed cameras in the face of a recent state law lost a key ruling on Thursday. The Ohio Court of Appeals refused to block a provision of House Bill 62 (view law) that stripped the ability of local mayors to set up administrative hearings run by mayoral appointees to hear challenges to photo radar tickets. Instead, those hearings must be heard in a municipal court where full due process rights apply.

In 2019, Newburgh Heights and East Cleveland went to a friendly Cuyahoga County Court of Common Pleas judge seeking to block House Bill 62 in its entirety. The trial judge decided only to block the requirement that a law enforcement officer be present at the locations where speed cameras were used. The cities appealed, hoping the Court of Appeals would look more favorably on their requestto block three more provisions. The three-judge panel agreed to block two more provisions, but not the third.

Under the Ohio Constitution, cities are allowed to exercise "all powers" not in conflict with general laws established by the state. The three-judge panel insisted, following the Ohio Supreme Court, that speed camera laws are not "general" laws, and therefore do not override local edicts.

"Here, however, the state is attempting to exclusively control (1) the funds local authorities receive from photo enforcement programs, (2) where citizens can challenge a photo enforcement citation, and (3) who pays the court costs with respect to challenges to a photo enforcement citation," Judge Mary J. Boyle wrote for the appellate panel. "We agree with the cities. Indeed, we see no overriding state interest in Revised Code 5747.502, and the state has failed to set forth viable one. Just because the state has the power to control state spending does not mean that it has the power to penalize local authorities who are operating traffic-camera programs."

Regarding administrative hearings, however, the appellate judges conceded that the General Assembly alone is able to determine the jurisdiction of the courts. The judges rejected the request to declare that provision unconstitutional, sending the case back to trial. The cities have argued that it is not economically viable to continue the photo radar program if they have to pay municipal court costs.

A copy of the report is available in a 350k PDF file at the source link below.