12/23/2011
Italy: More Officials Arrested for Photo Enforcement Corruption
Two police officers arrested and four raids conducted as part of ongoing investigation into speed camera corruption scandal in Italy.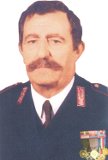 A pair of senior police officers in Brindisi, Italy were arrested Tuesday in a speed camera bribery scheme. The owner of a BMW X6 blew the whistle on officers Giuseppe Manca and Antonio Briganti after a speed camera accused him of driving 160km/h (99 MPH) on state route 16, where the limit is 110km/h (68 MPH).

The driver faced a fine of between 500 to 2000 euros (US $650 to $2615) plus license points. The officers offered to make the conviction disappear for payment of 250 euros (US $327) in cash. The officers were able to erase the conviction from the speed camera logs to prevent detection of their tactics.

The attempt at secrecy failed when the BMW found he was out of cash. The driver's account of what transpired is supported by surveillance video showing one of the policemen escorting him to a bank in the village of Pezze di Greco to withdraw money. Judge Paula Liaci ordered Briganti and Manca to be placed in preventative detention.

Meanwhile, the public prosecutor in Grosseto conducted four raids on the offices of speed camera companies in Capagnativo and Scarlino. Investigators uncovered irregularities in the way speed camera contracts were handed out in those jurisdictions between 2005 and 2007. Previously, local police handled speed camera operations, but prosecutors insist forgery, corruption and bid rigging led to the decision to contract out the photo ticketing services.

Investigations into Italian speed camera fraud have been in the works for years. Earlier this month, seven were arrested in Frosinone for rigging speed camera contracts. In March, the Guardia di Finanza announced five indictments in Brescia. In August 2009, speed cameras were shrouded in black plastic as up to 200 officials faced charges in Caserta. In September, a judge ruled that a group of 15 mayors, cops, speed camera company employees should stand trial on fraud charges.