12/13/2007
Pennsylvania: Plan to Toll I-80 Freeway in Jeopardy
The Federal Highway Administration questions the adequacy of the Pennsylvania plan to add tolls to Interstate 80, currently a free highway.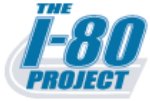 The Federal Highway Administration yesterday issued a letter admonishing Pennsylvania Turnpike Commission (PTC) officials that their application to impose tolls of up to $25 for motorists traveling across the state on the Interstate 80 freeway has not been approved. The commission moved forward with new contracts as if the tolling program was inevitable. Toll Roads News reported in October that Turnpike chief Joseph G Brimmeier believed he already had a slot for approval under a special Federal Highway Administration (FHWA) program promoting the use of tolls.

"Please clarify to PennDOT and PTC that their application has not been approved and that FHWA is conducting a thorough technical review prior to any decision regarding the application," FHWA Associate Administrator King W. Gee wrote. "...We are not approving or denying their application at this time."

Federal lawmakers have put pressure on the US Department of Transportation to reject the project. The US House voted in July to prohibit the agency from approving the I-80 project, although the provision was later dropped. Other lawmakers introduced more expansive legislation that would stop the conversion of all free roads into toll roads as contrary to the intent of the interstate highway system.

FHWA sent Pennsylvania officials three pages of questions regarding their application. One asked precisely how the Turnpike intended to use $1.1 billion raised through bonds to fund improvements specifically to "reconstruct or rehabilitate" the freeway. Pennsylvania's plan had been to use toll revenue to tax rural motorists and divert their funds into already highly subsidized bus and light rail services in the urban parts of the state, according to US Representatives John Peterson (R-PA) and Phil English (R-PA). FHWA asked Turnpike officials to clarify contradictory statements about how revenue would be used.

"Please reconcile the statement made in the application that the toll revenue will only be used for I-80 with section 9.5 of the lease agreement, which provides that toll revenues will be used for the entire Turnpike System," Gee asked in his letter.

"Above all, though, this latest correspondence should serve as a red flag to Governor Rendell and the leaders in the General Assembly," Congressman Peterson said in a statement. "Our state leaders must go back to the drawing board, as this hastily passed tolling scheme appears to be all but flat-lined."

A full copy of the FHWA letter is available in a 125k PDF file at the source link below.