7/14/2007
Washington: Cameras Ticket Drivers in School Zones Without Students
Speed cameras keep ticketing in Auburn and Lakewood, Washington even though students have gone home for the summer.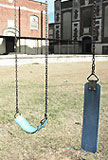 Speed cameras in Lakewood and Auburn, Washington will continue to issue speeding tickets worth $189 to $784 each in school zones even though students are home for the summer. Both cities claim that a free lunch program brings enough children into the area during the break to require automated ticketing efforts between 6am and 6pm daily.

Only Bonney Lake will turn off its speed cameras during the school break, but the city told the Tacoma News Tribune newspaper that police patrols would still enforce the 20 MPH speed limit imposed in school zones. Flashing warning lights will be installed later in the year.

So far, the cameras have been a bonanza for local government. With fines that started at $124, Lakewood earned a minimum of $1,131,500 in revenue from its school cameras since January. Bonney Lake cashed with at least $566,509 for the past school year. Auburn raised $395,595 since December. The cost of all fines increases to the new $785 maximum on July 22.