9/11/2019
Louisiana Appeals Court Upholds Class Action Against Red Light Cameras
Louisiana Court of Appeals orders New Orleans to refund $26 million in illegally issued red light camera tickets.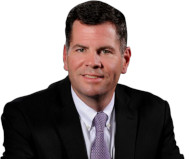 New Orleans, Louisiana, will now have to pay back millions in illegally issued red light camera tickets. The state Court of Appeals last week found that the city broke the law by allowing American Traffic Solutions (ATS, now Verra Mobility) to issue tickets in 2008 under an ordinance that improperly placed authority for adjudicating tickets in the city's Department of Public Works (DPW). The New Orleans city charter specifies that all traffic regulation enforcement duties belong to the police department.

"The ATES [Automated Traffic Enforcement System] is a traffic regulation," Chief Judge James F. McKay III wrote for the three-judge appellate panel. "The city's attempt to have the DPW enforce a traffic regulation like the ATES was patently violative of the city's home rule charter. Because the DPW had no authority under the city's home rule charter to administer, adjudicate, and enforce the original ATES regulation, the original ATES ordinance was unlawful, invalid, and null and void ab initio."

Though the argument against the photo ticketing system was simple, attorney Joseph R. McMahon III has been waging this legal battle for the past nine years. The city has filed appeals and challenged the case at every step of the way. Now McMahon has an appellate decision upholding the $25,612,690 judgment that the lower court judge entered against the city. The judgment specified that refunds were due to every motorist ticketed by the system between 2008 and 2010.

"As a result of the invalid ordinances, the affected citizenry, who were erroneously mandated to pay the city these fees and fines, are entitled to be made whole," Judges Paula A. Brown and Dale N. Atkins wrote in a concurring opinion.

Louisiana has a history of scandal with its automated ticketing machines. Jefferson Parish was caught allowing Redflex lobbyists to receive a 3.2 percent of the profit from each ticket. In New Orleans, the city inspector general uncovered an arrangement that allowed individual police officers to fill their own pockets with red light camera cash by "reviewing" citations while off the clock through a limited liability company.

A copy of the ruling is available in a 200k PDF file at the source link below.