9/7/2007
Texas Mayor in Trouble for Red Light Camera Lobbying
The mayor of Mansfield, Texas may have violated Texas open meeting laws in a failed attempt to secure a red light camera contract.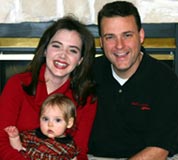 Tarrant County, Texas District Attorney Tim Curry is examining alleged open meeting law violations by Mansfield Mayor Barton Scott. Between July and August, Scott promoted a red light camera system with city council members outside the permitted meeting schedule. He admits that he made phone calls to Councilmen Darryl Haynes, Greg Kunasek and Michael McSpadden to discuss the public policy issue, intending to line up a council majority for a new contract before a September 1 deadline. In September, a new state law took effect, requiring cameras to be installed only after an engineering evaluation of intersections to determine whether the devices were really necessary.

Scott, Haynes, Kunasek and McSpadden represent a "quorum" on the council, meaning a sufficient number to adopt an ordinance. State law defines a meeting of council members as "deliberation between a quorum of a governmental body... during which public business or public policy over which the governmental body has supervision or control is discussed or considered." Any such meeting must be open to the public and properly announced.

It is a crime punishable by a fine of up to $500 and 6 months imprisonment to conspire to avoid an open deliberation by holding separate discussions in smaller numbers. Had Scott succeeded in securing the contract in August -- a council vote postponed the issue beyond the deadline -- the decision could have been reversed, according to Section 551.141-2 of the Texas Code.

"An action taken by a governmental body in violation of this chapter is voidable," the Texas Open Records Act states. "An interested person, including a member of the news media, may bring an action by mandamus or injunction to stop, prevent, or reverse a violation or threatened violation of this chapter by members of a governmental body."