3/11/2007
UK: 5500 Motorists Illegally Prosecuted by Speed Camera
A UK court has ruled that a speed camera trap that raised $640,000 issued citations illegally.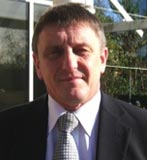 The Southampton, UK Crown Court ruled last week that a speed camera trap that raised £330,000 (US $640,000) in revenue over four months had illegally prosecuted motorists. Barrie Wells, 62, and Michael Halliwell, 63, were both acquitted of speeding on the A33 Redbridge Road.

In October 2004, Halliwell and Wells each had been driving on that road at 50 MPH, the usual speed limit. They argued that they believed this was the proper speed, as permanent 50 MPH speed limit signs remained visible within the area where a temporary 30 MPH limit had been imposed. The temporary signs were also not clearly visible and violated national guidelines. Outraged, they fought their tickets. A lower court last year fined each £150 (US $289) for challenging their tickets. Their successful appeal last week was based on their conviction under a statute dealing with permanent speed limits (Section 89 of the Road Traffic Regulation Act) instead of the provision dealing with temporary limits (Section 16). The winning attorney, Barry Culshaw, now wants to help other motorists fight for a refund of their fine and license demerit points.

"I would urge anyone who thinks they may be able to have their case reopened to get in touch," Culshaw told the Daily Echo newspaper. "If we get lots of people coming out of the woodwork we could have one hearing in front of one judge."