11/29/2006
UK Speed Camera Gets Hammered
A vigilante is caught after destroying a speed camera with a hammer.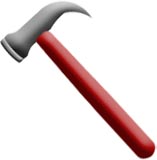 A motorist was convicted this week for pulverizing a Wirral, UK speed camera with a hammer and crow bar. Daniel Ingram, 18, made the decision to destroy the ticketing device on New Chester Road, Birkenhead after it has flashed his Citroen Berlingo twice within the space of 90 seconds around midnight on June 13 -- the first time for driving just six miles per hour over the limit. A passing police officer witnessed the attack and caught Ingram after a short chase.

Ingram's attack destroyed a portion of the film inside the device, saving seventy-one motorists from being ticketed. The move deprived the local speed camera partnership of £4260 (US $8300) in revenue. Liverpool Crown Court imposed a suspended two month jail sentence and a fine of £740 (US $1440).

Road safety advocate Paul Smith does not condone violence against cameras, but he suggested government officials need to realize the deep frustration of motorists.

"Although this reaction is at the very extreme end of the scale, I hope it sets off warning bells at the Department for Transport," Smith said. "Speed cameras are bringing the whole of road safety into disrepute with deadly consequences. Speed cameras will go down in history as a deadly mistake."