9/8/2006
Avondale, Arizona Cameras Fail to Reduce Accidents
Avondale, Arizona officials embrace revenue-producing camera program that is not reducing accidents.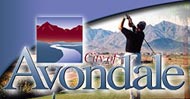 Red light cameras in Avondale, Arizona are generating revenue for the city government, but the devices are not reducing accidents. In just six months, two intersections have generated $340,000 worth of tickets with the profit split between Avondale and the private contractor that operates every aspect of the system. So far, however, accident results have been mixed at best, with no sign of improvement.

At Dysart Road and Van Buren Street, collisions more than doubled -- from two to five between May and July. There were three accidents at Dysart and McDowell roads compared to seven during the same period last year.

The vast majority of tickets issued -- 70 percent -- have nothing to do with "red light running." Instead, they are issued to vehicles that slow down but do not technically come to a complete stop behind the stop bar marked on the pavement before making a right-hand turn. According to NHTSA statistics, this practice is not a significant cause of fatal accidents.