2/15/2006
Steubenville, Ohio Case Proceeds as Class Action
A judge has certified a lawsuit against Steubenville, Ohio speed cameras as a class action.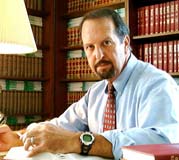 Jefferson County, Ohio Court of Common Pleas Judge David E. Henderson today ruled that a lawsuit against the city of Steubenville and German speed camera vendor Traffipax could proceed as a class action. The case will now include the 3000 people who have paid their tickets and the 4000 who have not yet paid.

"Questions of law or fact common to the members of the class predominate over any questions affecting any individual members," Henderson wrote. "Therefore, the action is maintainable as a class action."

Attorney Gary M. Stern filed the lawsuit in November after his wife was mailed a pair of $85 speed camera citations. She was not driving the vehicle at the time of the alleged offense. Stern charges that the city failed to follow the terms of its own ordinance which required fourteen days of advance notice before installing the cameras. A separate case against speed cameras is underway in the city of Girard.

View a copy of the judge's order in a 564k PDF file at the source link below.