2/7/2006
Ohio Attorney Battles Speed Cameras
Attorney Brian P. Kish is fighting Girard Ohio's speed cameras in the Trumbull County Court of Appeals.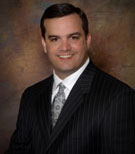 Speed cameras in Ohio are facing legal attack on two fronts. In December, attorney Gary M. Stern succeeded in obtaining court order against the city of Steubenville banning the use of photo tickets "until further order." Now attorney Brian P. Kish is confident that the argument he presented to the Trumbull County Court of Appeals in January will knock out automated enforcement about 70 miles north in the city of Girard on constitutional grounds. The court is expected to rule on his motion soon.

"The ordinance's provisions completely disregard Ohio law," Kish wrote in his argument to the court.

Ohio law states that those convicted of speeding offenses must have points assessed on their drivers' licenses. Girard's ordinance sets aside this requirement by calling the speeding offense a "civil violation" that, like a parking ticket, carries no points. Ohio law, however, makes it clear that no city can do this with respect to moving traffic violations, stating: "No local authority shall enact or enforce any rule in conflict with such sections." (RC §4510.06)

Kish also argues that the city of Girard and German camera vendor Traffipax have "usurped the power and jurisdiction of the Girard Municipal Court and have removed the procedural and evidentiary safeguards required for the uniform, fair, impartial, speedy and sure administration of justice."

Girard's ordinance sets up its own unelected and non-judicially appointed "hearing officer" who is paid paid $7 an hour to decide the fate of motorists. While these hearings may adopt some formalities similar to those of a proper court, they do not operate under rules established by the state's judiciary "for all traffic cases."

Because a ruling in the case would be based on the constitution and laws of the state, and not any local precedent, a decision could be "persuasive" to courts outside Trumbull County, Kish told TheNewspaper. That could spell trouble for the operations in Akron, Cleveland, Dayton, Middletown, Northwood, Toledo and Trotwood which have all begun photo ticket programs.