4/20/2005
Speed Camera Maker Caught Speeding in School Zone
UK tabloid catches top speed camera executive blasting through school zones in his convertible.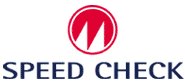 Christopher Booy, executive director of Speed Check Services, which manufactures the SPECS digital speed camera system, was caught speeding in a school zone four times within three days. A British tabloid hired an investigator to trail Booy. The investigator used a radar gun to document Booy's Jaguar XK8 convertible doing 38-41 MPH in a 30 MPH school zone three times in less than one week. One incident happened at the time when children were being picked up at the end of the school day.

Booy reportedly reacted to the charge by saying, "Obviously, I shouldn't be speeding and, if you say I was, I probably was. That's life, I guess."
Article Excerpt:
Campaign group Transport 2000 says a pedestrian hit by a car at 35mph is twice as likely to be killed as someone struck at 30mph.
Source: INVESTIGATOR CAUGHT FIRM'S OWNER BREAKING LIMIT NEAR SCHOOL FOUR TIMES (Bristol Evening Post (UK), 4/19/2005)

Regional News:
Other news about England



Permanent Link for this item
Return to Front Page