1/27/2005
Australian Cameras Target School Zones with No Students
Australian speed cameras ticket drivers in school zones even when school is not in session.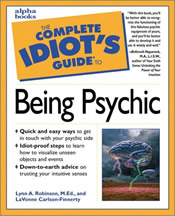 In much of the U.S., we have double fines for speeding in a construction zone, regardless of whether any of the workers such laws claim to protect happen to be present. Now Australians have one-upped us. Without any flashing warning lights, speed cameras are set up to issue fines automatically in "school zones" which have variable speed limits based on the time of day, day of the week and season. The limit has absolutely nothing to do with whether students are present, or whether school is actually in session. The only way to stay legal is to memorize the following rule:

"School zones operate from 8am to 9:30am and from 2:30pm to 4pm on gazetted school days, with term 1 starting on January 28. Term one runs until April 8; term two from April 26 to July 1; term three from July 18 to September 23 and term four to October 10 to December 21." Got it? But this only applies to one area in NSW, Australia. Other areas have different times. So if you drive a lot, you really need to be psychic.

Taxi drivers complain that they only have to do 50km/h (an otherwise legal speed) seven times out of 22,500 trips just 10 minutes too late or early and they lose both their license and their job.
Article Excerpt:
He did not see any schoolchildren around - because there were none - and continued to drive at 60km/h along the Princes Hwy.

Three months later he got a speeding fine in the mail. His reaction? "I reckon that was rude, crude and disgusting."
Source: School speed warning (Illawarra Mercury (Australia), 1/28/2005)

Regional News:
Other news about Australia



Permanent Link for this item
Return to Front Page