1/22/2020
Washington State Lawmaker Wants To Uphold Public Vote On Car Fees
Republicans in Washington state seek to pressure Democrats into reducing car registration fees by forcing vote to uphold a voter-passed initiative.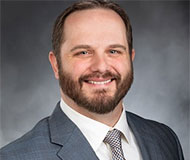 Washington Governor Jay Inslee (D) is hoping the state Supreme Court to overturn the public's vote in favor of restoring $30 car registration fees (known as tabs). That would eliminate the difficulty posed by November's passage of Initiative 976 with 53 percent of the vote. The measure was going to slash a number of taxes on automobiles -- including taxes meant to fund transit projects in the Seattle area, but local officials found a judge to temporarily block the measure from taking effect. Now Republican lawmakers in the state are trying to pressure statehouse Democrats with legislation that would implement the public will.

"Regardless of what some elected officials might think, we are not chosen to be kings," state Representative Jesse Young (R-Gig Harbor) said in a statement. "We are elected as public servants. It's our job to listen and then work hard to find solutions. The voters have clearly spoken on this issue, and the legislature should honor the will of the people."

Young introduced House Bill 2227 to "bring back our $30 car tabs" by codifying I-976, bypassing the need for the high court to rule on the technicalities relating to the initiative process. This would result in a savings of $478 million for the state's motorists -- which is exactly what has local governments upset about the initiative. GOP leaders said the solution is to reorder priorities with legislation that requires transportation spending to prioritize maintenance and preservation of the existing system over spending on new projects.

"The old, stale tactic of threatening good projects with the chopping block isn't necessary," state Representative Jim Walsh (R-Aberdeen) said. "We can -- and must -- do better. We've got the plan. We just need our colleagues, including the governor, to put the people's voice ahead of partisan agendas."

The lawmakers argued that reducing wasteful spending would save $270 million and leave enough cash to handle maintenance needs.

Anti-tax activist Tim Eyman, the co-author of I-976 is threatening to run for governor to ensure the vote is upheld. Later today he will hold a rally at the state capital in opposition to a measure introduced by state Democrats to eliminate the off-year elections commonly used for votes on initiatives. A copy of House Bill 2227 is available in a 250k PDF file at the source link below.