11/17/2015
Missouri Judge Upholds Public Right To Oust Red Light Cameras
Court rejects attempt by Missouri cities to block a public vote outlawing the use of red light cameras.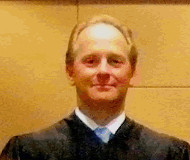 The public has the final say in whether red light cameras are used in their community under a ruling handed down Monday by Missouri Circuit Judge Daniel G. Pelikan. The cities of St. Peters, O'Fallon and Lake Saint Louis became enraged last year after 73 percent of voters in St. Charles County adopted a charter amendment prohibiting automated ticketing machines.

The municipalities complained that the charter amendment was unconstitutional because, in effect, the voters could not tell politicians what they cannot do. The proposition says "no such municipality may exercise the legislative power to use such cameras or devices or systems," tying the hands of city councils.

St. Peters gave Redflex Traffic Systems the power to issue tickets in 2006. Although the national spotlight has only recently fallen on the Australian company over its scandalous practice of bribing local politicians into embracing camera programs, the first bribery conviction actually happened in St. Peters. The mayor who set up the city's original contract with Redflex served a year in prison for soliciting a bribe from the company.

The cameras will not return to St. Peters after Judge Pelikan decided that counties in Missouri do indeed have the power under the state constitution to regulate "any and all services and functions of any municipality" through the county charter.

"Plaintiffs incorrectly contend the charter amendment invades the province of general legislation involving public policy of the state as a whole, contending the public policy of the state of Missouri delegate directly and exclusively to the cities the authority to control traffic on municipal streets, including, as applicable here, the authority to use 'red light cameras' and other 'traffic control devices,'"Judge Pelikan ruled. "The county relies on its police power in conjunction with the police power of the municipalities to enact its charter amendment to serve the public good. The acts contemplated by the charter amendment are squarely within the powers granted to the county and the municipalities and are therefore valid and enforceable."

The court summarily rejected the cities' attempt to throw out the validity of the election, saying the wording on the ballot was clear and consistent. Matt Hay, former Arnold city councilman founder of WrongOnRed, celebrated the ruling.

"Shame on St. Peters, O'Fallon, and Lake St Louis for wasting hundreds of thousands of taxpayer dollars to sue the taxpayers and then lose on all counts," Hay wrote.

A copy of the ruling is available in a 2mb PDF file at the source link below.