10/20/2015
Federal Prosecutors Reveal Another Redflex Guilty Plea
By turning against Redflex, former red light camera executive escapes prison for bribery.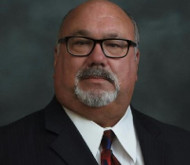 Aaron M. Rosenberg escaped serious punishment by openly cooperating with authorities investigating red light camera corruption in Ohio. Court papers unsealed last week reveal that the former executive vice president of Redflex will not go to prison for bribery because he proved willing to turn on his former colleagues.

In a secret proceeding on February 19, 2014, Rosenberg pleaded guilty to bribery and conspiracy charges in Ohio under a plea agreement that limited his punishment to just one year of probation. Rosenberg had to complete 120 hours of community service, stay under home confinement for three months, and complete a mandatory ten-hour online ethics training course at the California Fair Political Practices Commission. Even the home confinement was more of a formality, as Rosenberg was allowed to travel for business purposes and "necessary personal errands." He did not have to wear a GPS monitor.

Rosenberg's parole officer, Samuel Hernandez, reported that Rosenberg cooperated throughout the process, and had he not done so, the red light camera executive would have spent up to ten years in prison and had to pay a fine of $250,000.

"It was an object of the conspiracy for Rosenberg and others to enrich themselves and [Redflex] and advance [Redflex]'s business interests by providing campaign contributions to elected public officials in the city of Columbus and the city of Cincinnati in exchange for each elected public official agreeing to take, and thereafter taking, official acts to benefit Rosenberg, [Redflex] and others," the charges stated.

The bribes were funneled through lobbyist John Raphael, whom Redflex had hired because of his close personal relationships to Ohio politicians. On September 24, 2007, for example, Raphael emailed Rosenberg asking for $30,000 in campaign donations to politicians who were "leading the charge in Cincinnati." Raphael then sent a bill for $30,000 in "consulting services" to Redflex, which the company immediately paid. Raphael then made campaign contributions. On October 21, 2009, Raphael came back asking for $5000 more in cash.

"Need to know if or when the package has been sent," Raphael wrote to Rosenberg. "They are all over me. Less than two weeks out. Please advise... If you can't get it here this week I will have to take Redflex off the list and then I will lose control of any timelines."

Rosenberg sent a check by FedEx the next day. On October 23, Raphael donated the $5000 to the Franklin County Democratic Party. Raphael then laundered another $20,000 to the Ohio Democratic Party.

On Friday, a magistrate judge accepted Raphael's plea of guilty to the charges. Rosenberg's deal with federal prosecutors in Ohio does not reflect his potential for punishment in other jurisdictions. Any potential sentence in Illinois remains sealed.