10/28/2015
UK Analysis Identifies Speed Camera Danger
Telematics firm reports that panic braking increases up to eleven-fold near within 50 yards of a speed camera in the UK.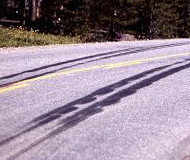 The most dangerous place to be on a British road is near a speed camera, according to a new analysis of vehicle telemetry data. Wunelli, a subsidiary of LexisNexis, used its vehicle monitoring technology to document how motorists hit the brakes excessively when approaching 80 percent of the UK's speed camera locations.

"These findings question whether speed cameras are serving their purpose as a road safety tool or whether they are instead encouraging poor driving behavior," Wunelli founding director Paul Stacy said in a statement.

Wunelli looked at how 5353 vehicles equipped with monitoring devices performed near 5500 speed camera locations between 2011 and 2014. The firm identified the number of hard stops that happened near the cameras (within 55 yards) and compared them with braking events farther from the camera (between 55 and 110 yards away). The analysis found the number of stops tripled or increased up to eleven-fold close to the cameras.

"We have collected over a billion miles of driving behavior data, and our analysis has provided some extremely important insights," LexisNexis Risk Solutions senior vice president Ash Hassib said. "We are building upon these insights to show the potentially dangerous effects of certain speed deterrents on driving behaviour as speeding drivers take erratic measures, such as braking harshly, to avoid being penalized."

The sight of a sea of red brake lights is familiar to anyone who regularly drives near a photo radar trap. This can create a hazard for out-of-town visitors who may be taken by surprise and run into the car ahead of them. Hard braking may also cause a loss of vehicle control, a phenomenon captured in a 2008 BBC video that unintentionally showcased the panic reaction some motorists had to seeing police using ticketing cameras on a freeway overpass (view video on YouTube). Shortly after the news program aired, the BBC removed all copies of the footage from its website. The network also refused to release it under open records laws.

Panic braking can result in a noticeable increase in collisions. A 2005 UK Department for Transport-funded study showed that accidents increased by 55 percent in highway construction zone locations where speed camera vans were used (read report).