7/16/2013
New York: Fraud Lawsuit Proceeds Against Toll Road Firm
Financial insurance firm Syncora sues Macquarie over allegedly fraudulent toll road traffic forecasts.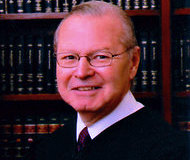 A New York state court decided last Wednesday that a financial guaranty insurance company could sue a toll road company for fraud over a scheme to buy public infrastructure assets at hefty premiums. Syncora Guarantee Inc accused Macquarie, an Australian tolling giant, of misrepresenting a $500 million bond deal to refinance five US toll roads and bridges organized as American Roads LLC.

The financing deal was set up like a subprime mortgage, with payments on interest rate swaps starting low but growing over time, which backloaded the debt Macquarie used to buy the toll roads. Macquarie was counting on Syncora's insurance to achieve a Aaa bond rating, so the tolling firm promised Syncora that the toll roads would provide a reliable stream of revenue.

To prove it, Macquarie hired Maunsell Australia Ltd to provide traffic and revenue forecasts that were supposed to be independent. Maunsell's report predicted heavy use of the roads that would create an increasing stream of revenue to cover the debt. According to the suit, Maunsell was far from independent and was compensated with millions of dollars in undisclosed "success fees" from Macquarie for each deal that went through thanks to the forecasts. Syncora sued, alleging a clear conflict of interest.

"Less than one year after the bond issuance closed, American Roads began drastically underperforming, and its toll assets have since experienced plummeting year-after-year declines in traffic and revenue," Syncora argued in its complaint. "As a result, Syncora is now exposed to hundreds of millions of dollars in payment obligations under its insurance policies -- risks greater than that which it had bargained for or could have anticipated."

Macquarie moved to dismiss the lawsuit, arguing that predictions were not actionable. The company also provided Syncora with a offering memorandum that outlined the risks involved. A county judge, New York Supreme Court Justice Melvin L. Schweitzer, found merit in Syncora's argument and ordered the case to proceed to trial.

"The complaint does not simply allege that defendant's misconduct was in pursuit of 'advisory fees;' it alleges that, by promoting inflated projections that Maunsell had prepared (on the promise of undisclosed success fees), Macquarie could quickly acquire assets around which to build an entire business model that generated a cascade of fees, so long as they could keep the assets afloat through the issuance of debt," Justice Schweitzer wrote in his order. "It is the court's opinion that Syncora alleged more than sufficient facts from which to infer that Macquarie acted with knowing fraudulent intent."

The judge rejected all of Macquarie's arguments seeking dismissal of the suit.

"The complaint also alleges that Macquarie had an incentive to grow assets under management quickly so it could move them from one Macquarie company to another and earn a cornucopia of advisory, banking and success fees, which are generated each time the assets are transferred," Justice Schweitzer wrote. "It is eminently reasonable to infer from this collection of facts that Macquarie knew but intentionally concealed from Syncora the fact that Maunsell was not an impartial consultant, that the undisclosed success fees which Maunsell received incentivized Maunsell to inflate its projections, that those projections thus were not prepared in good faith, nor could they be relied upon as an objective assessment, and that Macquarie had a strong motive to present them as otherwise."

Although Syncora has yet to incur a loss, it wants out of the contract which it would never have entered into had it known all the facts up front. The court scheduled a preliminary conference on August 23.

A copy of the decision is available in a 1.3mb PDF file at the source link below.