9/11/2009
Traffic Camera Company ATS Expands as Redflex Faces Trouble
Redflex faces shareholder revolt as ATS expands by scooping up bankrupt photo enforcement company Nestor.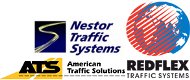 The number two photo enforcement company in the United States expanded as its archrival faced an internal power struggle and financial difficulties. American Traffic Solutions (ATS) on Wednesday announced that it had acquired the bankrupt photo ticketing company Nestor Traffic Systems for $7.1 million. ATS will take over Nestor's existing contracts boosting the number of cities and counties in which ATS controls traffic enforcement from 170 to 200.

Nestor recently went into receivership after the company's debt became unsustainable. Despite heavy annual losses, top management at the Rhode Island company continued to enjoy lavish salaries and bonus packages. Nestor's future came into sharp doubt earlier this year after subcontractors began complaining that the company was not paying for services rendered. ATS will now take over Nestor free of these debts.

Nestor was delisted from the Nasdaq Capital Markets in May 2008. The company faced internal struggles that surfaced in July 2005 and ultimately forced out the CEO in May 2007.

Now the number one operator of red light cameras and speed cameras in the US, Redflex Traffic Systems, is facing similar internal struggles after reporting a drop in profit margin on increased revenue. Last week, Standard and Poor's announced that it had dropped Redflex from the ASX 300, the leading performance benchmark for the Australian Securities Exchange and a bellwether for the Australian economy.

"The quarterly rebalance considers the aggregate market capitalization and liquidity of stocks for the preceding six months of 2009 as a basis for eligibility," the S&P explained in a statement.

Standard and Poor's removes stocks that fail to meet liquidity guidelines on a regular basis. Redflex has acknowledged its liquidity problem by turning to Australian and Chinese investors to raise A$32 million in a desperate bid to "strengthen the company's balance sheet and supplement existing banking arrangements." The company's two largest shareholders, Cheng Man Oy of China and the Investaco mortgage company each agreed to invest $15 million in a new offering with existing Australian stockholders offered the opportunity to buy another $17 million in ordinary shares at a discounted price of $2.04 per share.

Management practices at Redflex have sparked a shareholder revolt with three major institutional investors calling for the heads of top company officials. Thorney Holdings, Hunter Hall and Renaissance today exercised their right to force a shareholder vote on November 19 on the removal of Redflex Chairman Chris Cooper and Directors Roger Sawley and Peter Lewinsky. The rebel firms named three individuals who seek to take over positions on the Redflex board.