Related News
Maryland: Another City Forced To Refund Illegal Photo Tickets
Maryland Gives Up On Traffic Camera Reform
Iowa City Traffic Camera Ban Petition Filed
Maryland Senate Votes To Cover Up Speed Camera Errors
Arizona Town Has Photo Enforcement Lobbyist Conduct Audit
View Main Topics:


Subscribe via RSS or E-Mail
Back To Front Page
9/7/2009
Group Lists Worst Labor Day Speed Traps
National Motorists Association names the seven worst locations to be a caught driving on Labor Day.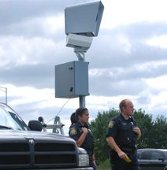 The National Motorists Association (NMA) released its list of the top seven locations to avoid over the Labor Day holiday. This year, the drivers' rights group highlighted areas where heightened use of automated ticketing machines threaten those who are just passing through.