5/16/2008
Louisiana Senate Adopts Ticket Quota Ban
Louisiana state Senate votes unanimously to ban formal and informal traffic ticket quotas.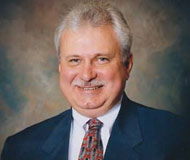 The Louisiana Senate yesterday voted unanimously to adopt one of the nation's toughest bans on traffic ticket quotas. State Senator Joe McPherson (D-Woodworth) pushed this measure to a vote after related legislation to limit the ability of small cities to profit from speed traps died in committee Wednesday.

McPherson's bill would make it illegal for any state agency to have a plan -- even an informal plan -- that evaluates police officers based on the number of arrests made or citations issued. The bill goes on to make it illegal for any political subdivision to "suggest" to a police officer that he is "expected to issue a predetermined number" of tickets.

The proposed law does not contain any of the escape clauses commonly found in ticket quota bans in other states. In Maryland, for example, quotas are banned but police supervisors may use "quantitative data" in evaluating an officer's performance. Such clauses allow quotas to continue in agencies such as the Pennsylvania State Police where averages and proportions achieve the effect of a quota without triggering the law.

Louisiana's Legislative Auditor documented the state's problem with speed traps in a report released last June. At least fifteen localities used traffic tickets to generate more than half of their municipal budget. Baskin, Georgetown, Lillie and Robeline each made more than 85 percent of their general budget revenue from traffic citations. Baskin was the top speed trap with $1719 in per capita speeding ticket revenue (view report). Baton Rouge came in at number eight on the National Motorists Association list of the top-ten biggest speed traps nationwide.

A copy of the legislation is available in a 15k PDF file at the source link below.