12/5/2007
Albuquerque, New Mexico Backs Off Ticket Cameras
Albuquerque, New Mexico Mayor Marty Chavez must choose between increasing his US Senate chances or saving his ticket camera program.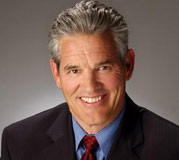 A narrow majority of the Albuquerque, New Mexico city council voted Monday to halt the use of red light cameras and speed cameras. The move, orchestrated by the new city council president, Brad Winter, forces the hand of Mayor Marty Chavez (D). Chavez now has ten days to choose to whether to use his veto power to save the program he created to generate $10.6 million in revenue, or allow it to go quietly -- eliminating an unpopular program that has become a significant political liability in his quest to replace US Senator Pete Domenici (R).

Specifically, Monday's 3-2 vote places a moratorium on the issuance of new photo tickets until a task force appointed by Chavez completes a report on whether the program has been successful (view text of ordinance). The report is expected in mid-January.

"The problems with STOP (the photo ticketing program) have reached such a crisis level and the actual impact of STOP is so uncertain that the Mayor has appointed a task force that he claims will try and determine the impact of the program," Winter said in a statement.

The Chavez for US Senate website scrupulously avoids any mention of the ticketing program that the mayor created, and his public statements have suggested he might support dropping the cameras. Nonetheless, city hall observers expect a veto of Winter's ordinance.

"The cameras are far from dead," attorney Paul Livingston told TheNewspaper.

Livingston filed suit in Bernalillo County Court on November 30 to ensure the camera program not only is stopped for good, but also that everyone who has paid a fine is reimbursed. A similar class action lawsuit against speed cameras in Steubenville, Ohio succeeded when Judge David E. Henderson declared the program illegal and ordered refunds for 3000 motorists. Livingston's argument centers on how Albuquerque, unlike any other city, declares any vehicle that Australian camera vendor Redflex claims has run a red light to be a "public nuisance." The city asserts the right in its ticketing ordinance to seize the vehicle of any motorist who fails to return a check when the ticket is mailed.

"Failure to pay this fine on time will lead to serious legal consequences including the loss of your vehicle and the assessment of additional fines and money due," each Albuquerque red light camera ticket states.

Livingston calls the public nuisance and car seizure language a "sham" designed to deprive motorists of due process. He also outlined a number of other problems with the program.

"In addition, as stated in the complaint, there is lack of jurisdiction, bias of hearing process, violation of state and city traffic codes, and unfair practices, such as the false threats and intimidation and the failure to refund fines even when the city discovers they were wrongly charged," Livingston said.

Albuquerque improperly issued 1306 speed camera tickets to innocent motorists because the camera was set with an incorrect speed limit. Despite this, the city has refused to notify those who paid the fine. Livingston's next step is to serve his lawsuit on Redflex and to move for class action certification.