3/13/2007
DC Camera System Falling Apart
A camera vendor audit shows most of the Washington, DC photo enforcement cameras are broken or uncalibrated.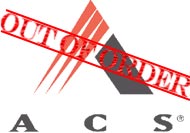 Washington, DC's photo enforcement cameras have fallen into a state of disrepair with twenty-three of the city's fifty red light cameras completely inoperable. In a March 11 memo to council members, ATS, the new company hired to operate the cameras for the city, admits that at least two of the ten fixed speed cameras have fallen out of calibration over the past eight months. The cameras are located at the 2800 and 3400 blocks of Benning Road NE. Police insist the camera is fine because they are still pointed in the correct direction. (
View memo
, 1.6mb PDF format)
This exposes, "the District to evidentiary liability on tens of thousands of speeding violation notices for millions of dollars," the memo warned, as reported by The Washington Post.
ATS conducted the audit of the red light camera and speed camera equipment before taking over the ticketing contract from ACS, the company that has run the program since 1999. As of January, ACS had mailed 2,858,476 tickets -- the equivalent of five tickets for every resident -- worth $217 million.
A
city audit
of DC's parking meter contract with ACS came to similar conclusions. ACS had allowed parking meters to fall into a state of disrepair with only 232 meters out of 1906 that were checked found to be in proper working order. ACS also issued at least 6888 tickets to motorists parked at broken meters. ACS has faced several fraud investigations in the past year. Two police officers in Edmonton, Canada are currently on trial for
accepting bribes
from ACS and the company's CEO and CFO stepped down last year after
admitting to
$51 million in stock fraud
Article Excerpt:
Broken camera locations:

East Capitol Street (westbound) at Benning Road Ne


New York Avenue (eastbound) at Bladensburg Road NE


North Capitol Street (northbound) at Harewood Road NE


North Capitol Street at Missouri Avenue NE


K Street (westbound) at 25th Street NW


South Dakota Avenue (eastbound) at Bladensburg Road NE


16th Street (northbound) at Oak Street NW


16th Street (southbound) at Colorado Avenue NW


Suitland Parkway (eastbound) at Firth Sterling Avenue SE


16th Street (southbound) at Irving Street NW


12th Street (northbound) at Constitution Avenue NW


East Capitol Street (westbound) at Southern Avenue NE


K Street (eastbound) at 27th Street NW


Connecticut Avenue (southbound) at Nebraska Avenue NW


Benning Road (northbound) at Minnesota Avenue NE


Rhode Island Avenue (westbound) at First Street NW


Rhode Island Avenue (westbound) at Reed Street NE


New York Avenue (westbound) at New Jersey Avenue NW


Branch Avenue (northbound) at Alabama Avenue SE


Connecticut Avenue (northbound) at Military Road NW


Canal Street (westbound) at Whitehurst Freeway NW


Wisconsin Avenue (northbound) at Brandywine Street NW


Pennsylvania Avenue (eastbound) at Southern Avenue SE
Source:
Many D.C. Red-Light Cameras Broken
(The Washington Post, 3/13/2007)
Regional News:
Other news about Washington, District of Columbia
Permanent Link for this item
Return to Front Page