5/20/2019
German Officials Manipulated Speed Cameras, French, Saudi Cameras Destroyed
Evidence in German court case suggests officials manipulated speed camera data. French and Saudi vigilantes destroyed speed cameras last week.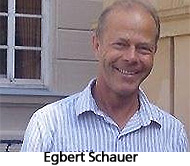 Attorneys in Mecklenburg-Vorpommern, Germany, introduced documents in an ongoing court case demonstrating that officials falsified speed camera readings. According to Makische Allgemeine Zeitung, the lawyers obtained a printed copy of the XML data extracted from a speed camera. This record did not match the digital copies of the same files. Attorney Egbert Schauer told the German newspaper that the files were manipulated after the fact to cover up the inaccurate distance readings obtained while setting up the Poliscan brand mobile laser camera. Lidar-based speed cameras use a laser to measure the distance an object travels over a given time to estimate its speed. If either the distance measurement or the timer is off, the speed estimate will be either too high or too low. The original, unedited data from the cameras showed incorrect distance readings, as the court confirmed.

"There have been obvious forgeries in a series of administrative offenses," district court director Martin Meermann said, as quoted in the Berliner Kurier. "Falsifications were found in seventeen cases."

Schauer is defending a client accused of driving his Mercedes B-class SUV at 151km/h (93 MPH) in an 80km/h (50 MPH) zone. The driver faced a three-month ban but insisted that there was no way he was going anywhere near that fast.

In France, vigilantes set fire to the speed camera on the RD777 near Louvigne-de-Bais on Sunday. On the previous day, the speed camera on the RN176 in Pleslin-Trigavou was consumed by flames. Around the same time, black spraypaint blinded the automated ticketing machine in Dracy-Saint-Loup. In Cogolin, the speed camera was blinded with red spraypaint on May 4. It has since been repaired.

In Taif, Saudi Arabia, a man fired three rounds from a semi-automatic pistol into a speed camera on Highway 15 on Thursday. The vigilante responsible uploaded video of the incident to social media.