4/18/2017
Court Cancels Free Rides For Cops On New Jersey Toll Roads
New Jersey appellate court rejects state trooper union plea to restore free rides for commuting cops on state toll roads.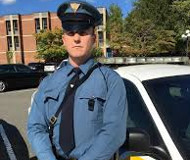 Off-duty state troopers will no longer enjoy free rides on the New Jersey Turnpike and Garden State Parkway. A Superior Court appellate panel decided Thursday to pull the plug on a perk that allowed officers to commute to and from work in their personal vehicles without paying tolls on any of the state's toll roads. The New Jersey Turnpike Authority and the South Jersey Transportation Authority decided to pull the plug on the free rides in 2010 after a scathing state comptroller audit blasted the toll roads for wasting $43 million of the public's money by, among other things, offering "non transparent" benefits to employees.

The state police union immediately filed a lawsuit, insisting that the state police were contractually obligated to reimburse troopers for the tolls they paid while commuting. The appellate panel looked at the evidence and disagreed last week.

"Nothing in the collective negotiation agreement specifically addressed that issue," the court ruled. "The division [of state police] never contractually agreed to pay the troopers' travel expenses to get to and from work, and never previously reimbursed them for their toll expenses."

The judges reasoned that toll-free commuting was a benefit subject to negotiation. Since the toll roads canceled the benefit, not the state police, the state police were under no obligation to chip in and pay the tolls.

"The privilege of toll-free commutation was a gratuitous benefit provided by the [toll road] authorities, and not a benefit provided by, agreed to, or controlled by the division [of state police]," the court ruled. "The toll-free arrangement was a 'past practice' between the [toll road] authorities and the troopers, not between the troopers and the division [of state police]."

A trip along the entire length of the New Jersey Turnpike is $13.85 each way. A more typical twenty-mile commute would cost $10.90 per day. According to the latest figures from the US Bureau of Labor Statistics, New Jersey police officers have the second highest salaries in the nation, only topped by California. The annual mean wage is $87,490, but with overtime and other benefits, state troopers are able to pull down six-figure salaries.

A copy of the ruling is available in a 50k PDF file at the source link below.