11/18/2014
Nevada: Federal Judge Finds Cop Caused Traffic Infraction
Federal judge overturns conviction of a man after finding that dashcam video showed a Nevada state trooper caused the traffic violation.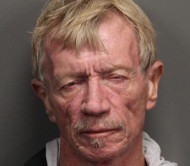 A federal judge earlier this month found that a motorist should not have been held to blame because a police officer's aggressive driving forced him to move out of the way. US District Court Judge Larry R. Hicks viewed the dashcam video of Nevada Highway Patrol Trooper Eric Lee traffic stop on Interstate 80 near Reno on July 11, 2011 and did not like what he saw.

Trooper Lee was close by in the lane to the left of Albert Thomas Wendfeldt, who veered away from the patrol car and touched the "fog line" at the edge of the lane several times. Trooper Lee said that was a violation and decided to pull Wendfeldt over.

"Did you notice that you were having a hard time staying in the lane?" Trooper Lee asked during the stop.

Wendfeldt answered, "No." After taking Wendfeldt's driver's license, he called for a check of his record, which came back clean. Trooper Lee told Wendfeldt that he was free to leave, but when Wendfeldt started to leave, Trooper Lee asked for permission to search his vehicle. Wendfeldt said, "No sir," and Trooper Lee decided to detain him while he had a drug dog sniff the car.

Eventually, 65 grams of methamphetamine were found. On the advice of public defender Cynthia S. Hahn, Wendfeldt pleaded guilty at trial and was sentenced to ten years in jail. Wendfeldt filed to overturn his conviction on the grounds that his lawyer gave him terrible advice. Judge Hicks agreed, finding the traffic stop was clearly illegal from the start.

"The court benefits from having viewed the video of Wendfeldt's driving and the stop at the evidentiary hearing," Judge Hicks wrote in his ruling. "Although Wendfeldt's right tires touched the fog line several times, he was not speeding or driving erratically in any way, and his driving posed no danger to any other motorists."

Although Trooper Lee claimed that he conducted the traffic stop to protect "the safety of the innocent motoring public," Judge Hicks found that it was the police officer who caused the conduct in question.

"Wendfeldt's driving appears reasonable in light of the fact that a police vehicle was positioned in Wendfeldt's blind spot in the parallel inside lane for an extended period of time," Judge Hicks wrote. "It is reasonable for a driver to drive to the outside of his traffic lane when another vehicle is positioned to the side and behind the driver's vehicle in the inside lane... there is no indication that Wendfeldt was driving unlawfully, erratically, or in an otherwise unsafe manner."

The initial traffic stop was not the only thing found to be unlawful.

"The court is particularly troubled that Wendfeldt's refusal to consent appears to be a factor in Trooper Lee's decision to conduct the dog sniff," Judge Hicks wrote. "It was not until Wendfeldt refused to consent to a search that Trooper Lee told him to stand aside so that he could conduct a dog sniff... The court does not believe that any reasonable suspicion existed to continue interrogating Wendfeldt once he had been told he could leave."

Because a motion to suppress the evidence would have succeeded, Judge Hicks found Wendfeldt's lawyer was ineffective and vacated his sentence.

A copy of the ruling is found in an 85k PDF file at the source link below.