8/13/2012
DC, New York: Photo Ticketing Fraud Uncovered
Photo ticketing firm Redflex fined for campaign finance irregularities while DC cop pleads guilty to photo ticket fraud.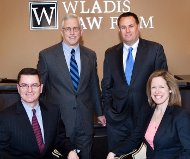 A photo ticketing vendor and a police officer were both busted last week for illegal activities related to photo enforcement. The New York State Joint Commission on Public Ethics announced a settlement Thursday with red light camera vendor Redflex Traffic Systems after the Australian firm was caught evading state campaign finance laws. To keep track of firms attempting to influence politicians, the law requires any corporation expecting to spend more than $5000 lobbying public officials must file a semi-annual disclosure report. Redflex ignored its obligations, despite receiving warning notices.

"Respondent was notified by commission staff that its filing was overdue, that it was subject to late fees, and was given an opportunity to submit the required filings and avoid administrative enforcement procedures and applicable penalties, but still failed to file the required report," the settlement document explained.

The commission filed a formal "Notice of Failure to File" on April 19 and opened an investigation in May. The settlement imposed a fine on Redflex and forced the company to admit guilt.

"The respondent admits that it violated Section 1-j of the lobbying act as set forth herein and agrees to pay the commission the amount of $1500 in settlement of said violation within 15 days of the execution of this agreement," the settlement signed by Redflex explained. "The respondent further agrees to submit the accurately completed 2010 January/June client semi-annual report within 15 days of its execution of this agreement."

Redflex has been paying Empire Advocates lobbyist Joseph Rossi to "promote, advance, advocate and market Redflex and its products and services" to government officials and public agencies, according to Rossi's contract with the Australian firm. It also retains the Wladis Law Firm. Disclosures identify the Utica police department, Utica mayor's office, Kingston police department, Suffolk County, the New York City government, Rochester and Buffalo as targets of the lobbying campaign.

"A key purpose of the Joint Commission is to ensure compliance with the Lobbying Act which provides the public with transparency about the lobbyists and clients who are trying to influence government's decision-making process," Commission Executive Director Ellen Biben said in a statement. "We will continue to vigorously enforce compliance with the law."

In Washington, DC, former Metropolitan Police Department officer, David Cephas pleaded guilty on Thursday to falsifying speed camera calibration logs in 2008 and 2009. The city only admits the falsified records affected 200 photo radar tickets, which is only a few days' worth of deployment. Cephas agreed to pay $17,550 to cover the cost of refunding those citations.

Cephas, who had served on the force for 22 years, was allowed to resign in June.