3/14/2007
Canadian City Wants Camera Audit Following DC Fiasco
Edmonton, Canada officials seek camera audit following revelations of shoddy red light camera maintenance in Washington, DC.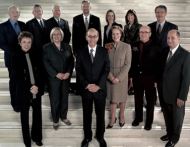 Yesterday's revelation that Washington, DC speed cameras and red light cameras were not adequately maintained or calibrated has forced officials in other countries to re-evaluate the accuracy of their automated ticketing systems. In Edmonton, Canada, city council members are worried that the devices operated Affiliated Computer Services (ACS) -- the same company that until yesterday operated DC's cameras -- may face a stiff legal challenge.

"Our problem is liability," Councilor Kim Krushell told the Edmonton Sun newspaper. "Obviously there's a risk that some tickets will turn out to be worthless."

"We'll have to do some sort of audit now, won't we?" Councilor Terry Cavanagh told the Sun.

The Washington, DC city council had recently selected a new vendor, ATS, to take over camera operations from ACS. A March 11 memo from ATS documented problems uncovered during a system-wide audit.

"ACS made repeated attempts to repossess District owned equipment during hand over to ATS," ATS executive Adam Tuton wrote. "District Police had to threaten to arrest ACS staff on several occasions to stop these attempts." (View the full memo, 1.6mb PDF format)

Edmonton officials have been concerned since the Royal Canadian Mounted Police last year charged ACS with bribing two police officers in order to land a $90 million no-bid photo enforcement contract. The case is on-going. The former Edmonton police chief narrowly escaped charges of accepting hockey tickets and lavish meals from ACS against police ethics policy because the statute of limitations had expired. In 2004, ACS had abandoned copies of 320 photo radar tickets on a park bench -- exposing the motorists to identity theft.

Other Canadian cities have experienced problems with the company. In Winnipeg, the machine that ACS uses to place the legally required police signatures on tickets -- without the involvement of police -- broke down last year. A city audit also complained that the company had overcharged the city for its services.