7/27/2006
ANPR Plate Scanning Technology Used for Private Spying
Companies seek to sell Automated Number Plate Recognition technology for private sector spying.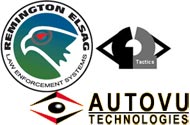 Increasingly cities in the United States and police departments across the United Kingdom have turned to Automated Plate Number Recognition (ANPR) cameras to seize automobiles and issue revenue generating citations. ANPR devices photograph vehicles on the road, scan license plates to identify their owners, and finally store the time and place where each vehicle was located when scanned -- all within a split second. Current generation devices can scan five cars every second. The resulting database generated by the technology was once used solely to ticket vehicles, but now ANPR companies are courting a new source of revenue.

Gun maker Remington, G2 Tactics, AutoVu and other companies that sell ANPR machines are looking to sell the tracking technology to the private sector. The devices would be used by private detectives to track the location of individuals under surveillance. Retailers could also use the devices to track the movements of customers. Since government agencies use private companies to perform surveillance to avoid freedom of information act requests and court oversight, ultimately the technology would come full circle and be used for government surveillance once again.

"I know it sounds really Big Brother," G2 Tactics board member Andy Bucholz told Wired News. "But it's going to happen."