7/20/2006
Steubenville, Ohio Anti-Camera Petition Succeeds
Voters in Steubenville, Ohio will decide in November whether to remove speed cameras after a successful petition drive gathered more signatures than needed.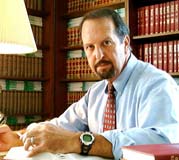 Attorney Gary Stern on Wednesday handed over 760 signatures -- 196 more than required -- calling for a referendum on removing speed cameras from the city of Steubenville, Ohio. Under the law, Stern says, the city has ten days to verify the signatures and then it must cease ticketing until voters have their say on the matter in November.

Steubenville already has defied a court ruling by passing a new ordinance after a judge shut down the program as illegal in March. The city did so because it is bound by contract to continue the services of German camera operator Traffipax, regardless of the program's legality. Stern succeeded in securing refunds for motorists ticketed by the unlawful devices through a class action lawsuit.

The city's traffic cameras will have a tough time surviving a popular vote. Photo radar has been put to a public referendum just three times between 1991 and 1997. In each case, voters turned out in Batavia, Illinois; Peoria, Arizona and Anchorage, Alaska to reject the systems.