6/13/2006
Canada: Winnipeg Hides Contract Data
Winnipeg, Canada is charging $10,000 for access to information on its public safety program.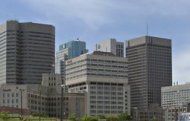 The city of Winnipeg, Canada is hiding embarrassing data about its photo radar and red light camera program using the province's Freedom of Information laws. The city is charging a price of CAD $9,626.79 for anyone who wishes to receive full documentation on the controversial contract that established this public safety program. Even after paying this price, the information provided would be substantially redacted.

In April, the Winnipeg Free Press asked for the memos, reports and e-mails surrounding the process used to select photo enforcement vendor ACS, a company currently on trial in nearby Edmonton for bribing police officers to obtain the speed camera contract for that city.

A city auditor's report released in March raised a number of issues about how the contract resulted in the city losing millions in expected profit. The audit also revealed that accidents increased at city intersections where red light cameras were used. The number of injuries and the severity of property damage increased significantly according to insurance claims filed during the study period. Updated numbers from Manitoba Public Insurance show, to date, accidents have increased 21.7 percent at red light camera intersections.
Article Excerpt:
The city has no problem knowing your number -- but their information czars are a little less than excited about showing you theirs.
Source: Councillors push pork to side of plate (Winnipeg Free Press, 6/13/2006)

Regional News:
Other news about Canada



Permanent Link for this item
Return to Front Page