11/29/2005
South Africa: Court Considers Speed Camera Accuracy Case
South African court to rule on accuracy of speed cameras that clocked a stationary brick wall at -1 km/h.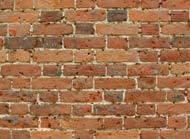 Tests in a South African court battle call into question the accuracy of mobile speed cameras. Dr. Helen Bruwer and her attorney argued last month that she was not guilty of driving between 92 and 97 km/h in an 80 km/h zone in Tsitsikamma on three occasions. The fines amounted to R350 (US $53).

Bruwer had an engineer, Robert Hayes with Traffic Management Technologies, test the speed camera on a stationary brick wall. The wall's speed reading varied from 1 km/h to -1 km/h. The South African Bureau of Standards guidelines call this error "acceptable," while the camera manufacturer does not. The defense argues these errors show the devices are untrustworthy. The defense also showed the traffic police officer using the device in question was not properly trained. Several UK tests have proven lidar speed camera technology can be inaccurate.

The court will issue its ruling on February 24.