7/14/2021
Indiana: Federal Judge Says Cops Cannot Smell Pot From A Moving Car
US district court judge says officer claim about smelling pot from a moving car was implausible.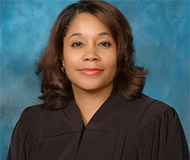 By Richard Diamond

Prosecutors on Tuesday dropped all charges against an Indiana motorist after a federal judge found it entirely implausible that a police officer smelled three ounces of marijuana coming from sealed bags concealed in a moving car. Davon Gray was behind the wheel of a silver 2005 Dodge Stratus on January 11, 2018, when Indianapolis police Officer Daniel R. Hiser began to follow. While in his moving squad car, Officer Hiser insisted he could smell marijuana from the car ahead of him.

"Upon completing his turn Officer Hiser could immediately smell what he knew from his training and experience as a law enforcement officer to be the odor of raw marijuana," the police incident report explained. "Officer Hiser believed the odor to be coming from the vehicle in front of him."

After following for a while to confirm the observation, he conducted a traffic stop. A search of the Stratus uncovered a .40 caliber Glock 23 handgun that Gray, a convicted felon, was prohibited from possessing.

What the court had to decide was not whether Gray was guilty, but if the officer had any business stopping him in the first place -- whether any motorist should ever be stopped in similar circumstances. The court could find no past cases in which either an officer or a drug dog claimed to smell drugs from a moving vehicle. During training seven years ago, Officer Hiser says he spent a "couple of hours" learning how to identify various narcotics, but he did not claim to have an extraordinary sense of smell. He also could not say whether his window was up or down before the stop. Gray's lawyer insisted the evidence should be thrown out.

"The court agrees with Gray that it is incredible that Officer Hiser -- who self-admittedly does not have a heightened olfactory system -- could smell the scent of two resealable sandwich sized plastic baggies of unburnt marijuana coming from a moving vehicle when patrolling in his cruiser," Judge Tanya Walton Pratt ruled. "This occurrence is not only contrary to any common experiences, but is implausible and seemingly contrary to the laws of nature."

The court noted instances in which an officer smelled sealed marijuana from the trunk of a car, but this always involved tens or hundreds of pounds of contraband -- and even then it was not a strong smell.

"The dearth of appellate caselaw considering -- let alone upholding -- Terry stops solely based on an officer smelling three ounces of raw marijuana emanating from two small ziplocked sandwich baggies located under the front seat a moving car, while he drives his own vehicle, supports a finding of incredibility of Officer Hiser's testimony as a matter of law," Judge Pratt concluded.

The judge ordered the evidence from the stop suppressed, leaving prosecutors with no case. A copy of the ruling is available in a 150k PDF file at the source link below.