6/1/2021
Tribal Traffic Stops Upheld By US Supreme Court
Traffic stops and speed traps will become more common on tribal lands after US Supreme Court expands authority of tribal police.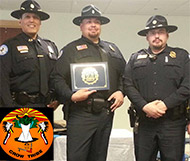 Tribal police can now target non-Indian motorists with traffic stops and speed traps following Tuesday's US Supreme Court ruling. The justices unanimously approved of the arrest of Joshua James Cooley, who was resting in his truck on the side of US Route 212 in Montana on land within the boundaries of the Crow Indian Reservation on February 26, 2016.

Cooley's pickup had Wyoming plates, and the bed of the truck was filled with personal belongings. It was clear to tribal Officer James Saylor that the man was not an Indian, but he decided to investigate. He knocked on the truck window, and Saylor gave him a thumbs down, hoping he would go away. Officer Saylor knocked again, ordering him to lower the window.

Cooley explained he had pulled over because he was tired. The officer did not believe Cooley's story that he had been out late at night buying a truck, so he ordered Cooley to lower the window further to give him an even better look inside the vehicle. He saw two rifles, and the thorough search that followed uncovered a plastic bag containing methamphetamine in the truck.

The issue before the high court was whether the tribal officer had any authority to investigate a "nonapparent" violation of state law committed by a non-Indian passing through the reservation. The lower courts ruled that the officer had no such power, but all nine justices disagreed, citing the need to keep the tribe safe.

"To deny a tribal police officer authority to search and detain for a reasonable time any person he or she believes may commit or has committed a crime would make it difficult for tribes to protect themselves against ongoing threats," Justice Stephen Breyer wrote for the court. "Such threats may be posed by, for instance, non-Indian drunk drivers, transporters of contraband, or other criminal offenders operating on roads within the boundaries of a tribal reservation."

Past Supreme Court cases have upheld the right of tribal officers to stop and detain non-Indians caught committing crimes on tribal roads, but here, Cooley was not doing anything obviously wrong before the officer approached.

"Saylor's search and detention, however, do not subsequently subject Cooley to tribal law, but rather only to state and federal laws that apply whether an individual is outside a reservation or on a state or federal highway within it," Justice Breyer concluded.

A copy of the report is available in a 100k PDF file at the source link below.