2/25/2020
Redflex Continues Money-Losing Streak
Texas red light camera ban costs red light camera vendor Redflex millions.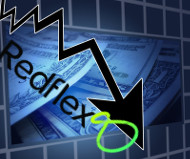 Red light camera vendor Redflex Traffic Systems continued a money-losing streak that began when the Australian firm was caught in 2014 bribing officials in Illinois and Ohio. The company on Monday informed investors on the Australian Securities Exchange that it lost $3,482,000 in the first half of fiscal 2020 -- reflecting significantly worse results than the $945,000 in red ink recorded in the first half of 2019.

"As previously advised, the company's financial performance during the first half of FY20 was impacted by the cessation of Texas contracts in May 2019," Redflex general counsel Craig Durham said. "These contracts represented 13 percent of group revenue in the first half of FY19 and their loss has resulted in the decline in revenue and EBITDA during the first half of FY20."

With the Texas problems, Redflex revenue in the United States plunged 29 percent overall in the past six months. To allay investor concerns, the company suggested things would get better by pointing to the highly profitable new photo ticketing contracts it has lined up, including the stationing of speed cameras across Pennsylvania freeways and a $25 million deal for railroad crossing cameras in Los Angeles, California.

"The benefit of the investment we have made in our business development and sales capability has resulted in significant contract awards in North America," Redflex chairman Adam Gray explained. "The programs are currently being implemented and are expected to commence generating revenue in the second half of FY20, becoming fully operational during FY21."

Redflex is also continuing its push to diversify operations by offering "mobility solutions" to governments that expand the company's product footprint "beyond traditional speed and red light enforcement." This includes the use of cameras for parking tickets, traffic data analytics, pollution detection citations, and bus lane ticketing.

The company says its return to profitability is just around the corner, but the firm made the same claim in 2019. The firm is now headed toward its seventh straight year of losses.