8/29/2019
Arizona Appeals Court: Driving Safely Away From A Bar Not Suspicious
Arizona Court of Appeals rejects the idea that driving slowly away from a parking lot near a bar is suspicious.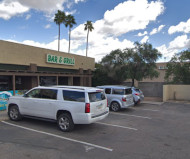 An Arizona police officer cannot pull someone over under suspicion of drunk driving simply because he pulled out of a parking lot near where a bar is located. That was the ruling last week of the state Court of Appeals that found a Mesa police officer had no business stopping James William Flynn on December 7, 2017.

Officer Clint Bertola was specifically looking to arrest people for driving under the influence (DUI) as part of the East Valley DUI task force. So he was waiting near the intersection of Dobson Road and Guadalupe Road for patrons exiting O'Kelley's Sports Bar and Grill. He saw Flynn drive out not from the bar's lot, but from the parking lot of the strip mall next door to the bar. The officer said there was a space in the concrete wall between the bar and the strip mall people could use to avoid appearing like they just left a bar.

The officer followed Flynn for two miles, during which time the motorist's speed "varied" but never exceeded the 45 MPH speed limit. Flynn committed no traffic violations, and his driving showed no signs of impairment. Officer Bertola decided to pull him over anyway.

"He stayed under the speed limit -- well under 10 miles an hour under the speed limit -- which is one of the NHTSA clues," Officer Bertola explained during testimony.

A Mesa Municipal Court judge threw out the traffic stop as unlawful, but that decision was overturned on appeal by Maricopa County Superior Court Judge Patricia A. Starr.

"Bertola saw Flynn leaving a parking lot often used by patrons of the adjacent bar" Judge Starr ruled. "While that alone would certainly not be enough to justify a stop, Bertola was entitled to take that information into account, along with the information he learned while following Flynn... The totality of the information available to Bertola when he stopped Flynn, and the reasonable inferences therefrom, would have led a reasonable officer to believe that Flynn was driving while impaired."

Not so, the three-judge appellate panel said. The Court of Appeals found that the officer articulated nothing more than a hunch.

"The officer did not provide a factual basis for his suspicion that Flynn was impaired," the Court of Appeals ruling stated. "Indeed, the court specifically found the officer had no objective reason to believe Flynn was not conducting legitimate business within the strip mall, the officer could not remember when or how often Flynn's speed varied, and the officer could not articulate any standard upon which to conclude a speed variance resulted from impairment... The superior court erred in substituting its judgment for that of the municipal court. Accordingly, the decision of the superior court is reversed."

A copy of the ruling is available in a 300k PDF file at the source link below.