3/19/2019
North Dakota Supremes: Drivers Can Tap On Cell Phone Screen
Being seen tapping a few times on a cell phone screen does not justify a traffic stop, the North Dakota Supreme Court ruled.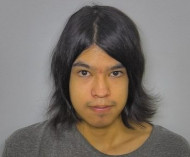 A North Dakota motorist beat minor drug charges last week because an overzealous police officer pulled the man over for the non-existent crime of changing the music that was playing on his cell phone while stopped at a traffic light. The state Supreme Court on Friday declared that it was obvious the state's prohibition on making cell phone calls or texts behind the wheel did not apply to tapping the screen a few times.

Travis James Morsette had been driving in Burleigh County on September 8, 2017, when he pulled up to a red light. A police officer in the next lane over noticed that Morsette's cell phone screen lit up for two seconds as Morsette made a few taps with his finger.

As is the case in many states, North Dakota bans the sending of electronic messages behind the wheel, but the statute includes a clear exception for typing in an address into a GPS application or initiating a hands-free phone call.

"Both proscribed and permitted activities appear to encompass actions that may require finger-to-phone tapping," Justice Justice Lisa Fair McEvers wrote for the unanimous court. "For example, the proscribed activity of composing an electronic message could involve finger-to-phone tapping and the permitted activity of entering a telephone number could involve finger-to-phone tapping."

While the high court in North Dakota has never before taken up a case like this, the Seventh Circuit US Court of Appeals considered a similar incident and concluded police officers need a reason to believe the finger tapping an officer observes is being done for texting and not just typing in an address or phone number. Here, the officer never testified about what basis he had to suggest the tapping was texting as opposed to changing the currently playing song on the phone.

"If the officer is unable to articulate why he thought Morsette's conduct violated the statute, it is not reasonable to conclude he made a reasonable mistake of fact," Justice McEvers wrote. "A suspicion so broad that would permit law enforcement to stop a substantial portion of the lawfully driving public is not reasonable."

Because it was not an honest mistake of law, the high court ruled the Heien precedent did not apply and the evidence against Morsette needs to be suppressed.

A copy of the ruling is available in a 120k PDF file at the source link below.