11/1/2017
Redflex Rebranding Fails To Save Company Earnings
Despite an attempt to refresh its image, Redflex continues to lose money.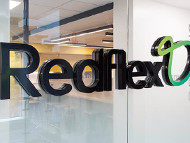 Redflex continues to bleed cash despite a concerted effort by a new management to craft a refreshed image for the scandal-tainted Australian firm. At its annual shareholder meeting in Melbourne, Australia last week, the company announced that revenue had dropped, with pre-tax earnings plunging 139 percent and pre-tax losses increasing to $37.6 million for the year. Redflex chief financial officer Bradley Crump decided to call it quits after just two years with the company.

Once the dominant provider of red light cameras and speed cameras in the United States, Redflex lost its position to Arizona-based competitor American Traffic Solutions (ATS). The Australian firm's fortunes further sagged after federal prosecutors caught the head of US operations managing a multi-million-dollar corruption scheme in Chicago, Illinois along with Columbus and Cincinnati, Ohio.

Although Redflex bribed politicians across the nation, according to the company's former executive vice president, the US Department of Justice decided not to investigate further after taking down top Redflex employees. The company got off with a $20 million fine from the city of Chicago, of which Redflex has already paid the first $5 million installment.

The new Redflex executive team highlighted the settlement of these legal matters as evidence that it is ready to move forward. The company has cut corners, changing its mobile phone provider and downsizing its office locations.

"The US photo enforcement market has faced headwinds as negative public sentiment has led to the introduction of prohibitive legislation in some states," Redflex told shareholders last week. "This appears to be abating. Sentiment has previously led to contract terminations, lower contract renewal and/or the total abandonment of photo enforcement programs."

The company believes the new focus on handheld speed cameras will "combat the photo enforcement backlash." The automated ticketing market has "stabilized" as memories of the Chicago scandal begin to fade. On Monday, convicted Redflex lobbyist John P. Raphael was released from federal prison. Former Redflex board member and head of US operations Karen L. Finley is scheduled for release on December 8, 2018.