7/25/2017
Texas Appeals Court Says Cities Can Ignore Red Light Camera Law
Texas Court of Appeals says a city that illegally issues red light camera tickets cannot be sued by those who were unlawfully cited.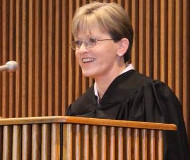 The Texas Appeals Court does not think that cities need to follow the state's red light camera law. Lawyers for ticket recipients sued Willis over its failure to follow all legally required procedures, but a three-judge appellate panel handed down a decision earlier this month saying that motorists had no right to use the courts to force cities to comply with the law. On Friday, attorney Russell J. Bowman formally asked the court to reconsider.

Bowman had filed suit a year ago after realizing that Willis is one of several cities that failed to conduct a formal study of engineering alternatives prior to installing its red light cameras. The legislature mandated these studies in 2007 as a way to protect citizens from unscrupulous cities seeking to use cameras solely as a means of generating revenue (view law).

Willis argued that the suit should be thrown out because the people who paid the $75 tickets did not go through the administrative hearing process to challenge the ticket, and that its for-profit vendor, American Traffic Solutions (ATS) conducted a study, though it was not certified by a professional traffic engineer. The Texas Board of Professional Engineers weighed in, ordering the city to "engage a qualified and competent Texas licensed professional to conduct a complete review of the data contained in the ATS report." The appellate court, however, sided with the city.

"Generally, absent a statute where the legislature expressly waived a governmental entity's immunity from suit, trial courts lack subject matter jurisdiction over suits against governmental entities, including cities," Justice Leanne Johnson wrote for the appellate panel. "Assuming without deciding that the city of Willis failed to conduct a traffic engineering study as provided for in section 707.003 before it installed the red light cameras, we conclude that such irregularity does not allow a party to completely circumvent or ignore the administrative procedures in the city's red light camera ordinance."

The court did not rule on the validity of the ATS report or whether other aspects of the suit remain valid. In his filing Friday, Bowman argued refunds are required because state law explicitly forbids collections of red light camera fines if no study is completed.

"The reason such a claim for reimbursement is not barred by immunity is because monies illegally or unlawfully collected by the government is not treated as property of the state or municipality, so that sovereign or governmental immunity does not apply," Bowman wrote to the court.

A copy of the unpublished ruling is available in a 270k PDF file at the source link below.