9/30/2016
North Carolina: Traffic Stop Must Be Based On An Actual Violation Of Law
Court of Appeals in North Carolina rejects traffic stop based on an unreasonable interpretation of state law.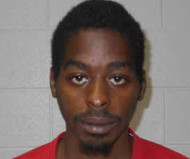 Two years ago, the US Supreme Court upheld a traffic stop in which the motorist had done nothing wrong. The justices ruled that as long as the officer's mistake was "reasonable," the stop would be considered valid (view case). In its first opportunity to test the boundaries of this principle last week, the North Carolina Court of Appeals on Tuesday threw out the charges against Antwon Leerandall Eldridge.

On June 12, 2014, Eldridge was driving on US Highway 421 near Toyota of Boone when Watauga County Sheriff's Deputy Aaron Billings noticed the 26-year-old's Ford Crown Victoria was missing a driver's side mirror. The law is quite clear on the need for side mirrors on North Carolina vehicles.

"It shall be unlawful for any person to operate upon the highways of this state any vehicle manufactured, assembled or first sold on or after January 1, 1966 and registered in this state unless such vehicle is equipped with at least one outside mirror mounted on the driver's side of the vehicle," North Carolina Code Section 20-126 states.

There was one problem with the deputy's accusation. The Ford was registered in Tennessee, not North Carolina. Watauga County Superior Court Judge Edwin G. Wilson Jr ruled that Deputy Billings made a "reasonable" mistake in interpreting the statute. Judge Wilson applied the US Supreme Court's Heien decision to find the traffic stop valid while convicting Eldridge of drug possession. After a thorough review of case law from around the country, a three-judge appellate panel decided that the Heien precedent does not apply.

"These cases establish that in order for an officer's mistake of law while enforcing a statute to be objectively reasonable, the statute at issue must be ambiguous," Judge Mark Davis wrote for the appellate court. "The phrase 'registered in this state' as used in this statutory provision is susceptible to only one meaning -- that is, the vehicle must be registered in North Carolina in order for the requirements of N.C. Gen. Stat. 20-126(b) to apply. Thus, a reasonable officer reading this statute would understand the requirement that a vehicle be equipped with a driver's side exterior mirror does not apply to vehicles that -- like defendant's vehicle -- are registered in another state."

The appellate judges ordered the evidence from the traffic stop suppressed, and they also vacated Eldridge's guilty plea for possessing crack cocaine, marijuana and Xanax.

A copy of the ruling is available in a 150k PDF file at the source link below.