5/11/2016
Federal Appeals Court Rescues Red Light Camera Challenge
Fifth Circuit US Court of Appeals rejects the attempt of photo ticketing companies to transfer a challenge to federal court.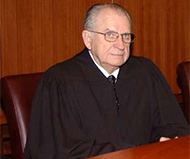 Red light camera companies frequently move lawsuits against camera programs to federal court where they believe they will have a procedural advantage against individuals with limited resources. That plan backfired on American Traffic Solutions (ATS), Redflex and Xerox last Thursday as the Fifth Circuit US Court of Appeals said a lower court judge in Texas was wrong to go along with the companies' request to transfer a class action suit to the federal system so that it could be tossed out on procedural grounds (view lower court ruling).

In a highly technical decision, the three-judge panel sent the entire case back to state court, reviving the challenge of Louisiana resident James H. Watson to fifty-three towns in the Lone Star State. Watson sued after he received a ticket in the mail with a photograph of his 2009 Honda at the intersection of FM-1709 and Pearson Lane in Southlake. He was not driving the car at the time.

ATS, Redflex and Xerox argued that the case belongs in federal court because they are not headquartered in Texas. ATS is based in Arizona, Redflex is based in Melbourne, Australia and Xerox is based in Connecticut. The appellate panel found these companies were not the primary defendants.

"This suit's primary thrust is an attempt to declare unconstitutional the Texas red light camera legislative scheme," Judge Thomas M. Reavley wrote for the panel. "The challenged laws were enacted by the Texas legislature and various municipalities, who therefore played the primary role... Moreover, the private companies' very hiring can be traced to the challenged legislation."

Because the Texas municipalities were the primary defendants, the case should have been heard in a Texas courtroom, not a federal one. ATS, Redflex and Xerox insisted that they were primary defendants along with the fifty-three cities and towns that were sued.

"A person generally familiar with the case and with the English language who asked, 'Well, which are the primary defendants?' would not expect the answer to be 'all of them,'" Judge Reavley explained.

The unanimous panel underscored that the ruling was made solely on the technical issues of the law. It did not consider the validity of the underlying case.

"This lawsuit touches on multiple issues of state importance while impacting no federal policy," Judge Reavley concluded. "We express no opinion on the merit of Watson's putative class action or on whether his theory of standing is sound. We simply hold that this case belongs in state court."

A copy of the decision is available in a PDF file at the source link below.