3/4/2015
Texas: Judge Rejects Traffic Camera Company Attempt To Block Public Vote
American Traffic Solutions loses bid to block Arlington, Texas residents from voting to ban red light cameras.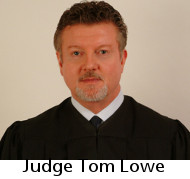 A Tarrant County, Texas judge on Tuesday did not buy the argument of a red light camera company that the public had no right to vote on whether cameras should be used in their community. American Traffic Solutions (ATS) filed for an emergency injunction last week in an attempt to keep the residents of Arlington from casting a ballot in the upcoming May election on the subject of automated ticketing. The Arizona-based firm found someone local who claimed he would suffer injury if fellow residents were allowed to vote.

"Plaintiff is Jody Weiderman, who is a resident and taxpayer and voter within the city limits of the city of Arlington," ATS lawyer Andy Taylor wrote. "If this election takes place... the plaintiff, and others, would be irreparably harmed."

Except Weiderman is not actually a voter, according to the Arlington Tea Party's Kelly Canon, who looked up Weiderman's voter registration form only to find that it had been filed on February 18, a week before the lawsuit was filed on February 25, and was not yet processed by the system.

"I looked him up and lo and behold, he's not there," Canon told TheNewspaper. "I just had six months of experience looking up the people who signed our petition [to ensure they were valid registered voters]."

Citizens for a Better Arlington asked to intervene in the lawsuit to defend the ballot initiative against the attack from the traffic camera vendor. The group has been pleasantly surprised at the support they have received from the city attorney's office, which has strongly defended the public's right to vote. In College Station and Houston, by contrast, the city put up an intentionally weak defense of the ballot initiative.

"In comparison with the denial of the rights of the people and their duly elected representatives to timely respond to their electorate, the clear decision would be to allow the election, and then if the proposed Charter Amendment passes, the parties can revisit the issue," Warren V. Norred, lawyer for Citizens for a Better Arlington, argued.

Judge Tom Lowe agreed, saying it would be entirely premature for him to intervene in the election. Even if the harms ATS claimed were assumed to be entirely true, there is no guarantee that the public would reject the automated ticketing machines. It just is not likely that the cameras would survive a vote, as Texans have voted them out at every opportunity in Conroe, Dayton, Houston, Baytown, League City and College Station.