2/27/2015
Florida: Appellate Ruling Hits Cities, Traffic Camera Firm
Broward County magistrate applies Florida Court of Appeals decision to throw out illegal red light camera ticket.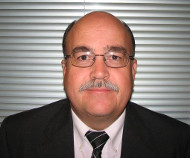 The Florida cities that use red light cameras, and their vendors, are realizing the full impact of having the courts turn against them. Last October, the state Court of Appeals reversed its previously held position and decided that the outsourcing of traffic ticket issuance and review to private, for-profit companies could not be tolerated (view the Hollywood v. Arem decision).

Ft. Lauderdale felt the sting of this case on Monday as a Broward County magistrate cited the ruling and tossed out the $158 photo ticket that American Traffic Solutions (ATS) had mailed to Mary Welsh Wesolowski. After reviewing the evidence in the case, hearing officer Thomas M. Wich was not impressed by the effort Ft. Lauderdale puts into reviewing the citations.

"If the representative of the city of Fort Lauderdale Police Department determines that a violation has occurred, he or she presses the 'accept button' as discussed in the Arem decision," Wich wrote in his ruling Monday.

ATS does not send over all the raw footage it takes at an intersection. Instead, it uses an automated system to extract data from the images that an employee quickly checks before determining guilt and sending to the client city. After the city hits the accept button, ATS takes over once again.

"ATS then converts the information contained in the notice of violation for the particular 'accepted' entry into a uniform traffic citation and the city's representative/officer's signature and corresponding badge number are digitally attached to the citation in Arizona, the home state/place of business of ATS," Wich explained. "Testimony presented confirmed that the city representatives/officers of the city of Fort Lauderdale Police Department never see an actual copy of the ATS generated uniform traffic citation unless the matter goes to trial in the county court."

This arrangement is precisely what the Court of Appeals said was illegal. That was enough for the Broward court to throw out the citation.

"The city has given ATS unfettered discretion in determining who receives a citation, in direct violation of Florida Statutes 316.0083 and the holding in the City of Hollywood v. Arem," Wich concluded. "As such, the defendant's motion to dismiss is granted, and this case is dismissed."

Some Florida cities have responded to the decision by suspending their red light camera programs. Throughout the state, the programs had grown less popular even before the ruling. So far, Boca Raton, Brooksville, Clermont, Collier County, Cocoa Beach, Coral Springs, Dunellon, Hallandale, Haverhill, Hialeah, Kenneth City, Margate, Melbourne, Palm Bay, Royal Palm Beach, St. Petersburg and Winter Springs have either rejected installation of cameras or dropped an existing ticketing program.

A copy of Monday's decision is available in a 45k PDF file at the source link below.