2/18/2015
Georgia Supreme Court Advances Demand For Breathalyzer Source Code
DUI Defendant will have a shot at obtaining breathalyzer source code thanks to a Georgia Supreme Court ruling.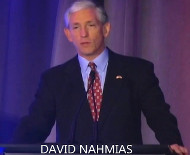 The Georgia Supreme Court on Monday reversed lower court rulings that kept a motorist from requiring a breathalyzer manufacturer to hand over its source code at his drunk-driving trial. Jason Parker tried to get a representative of Kentucky-based CMI Inc, the company that markets the Intoxilyzer 5000, to come to Georgia with a copy of the source code. Parker was convicted of driving under the influence of alcohol (DUI) based solely on the readout an Intoxilyzer machine generated on April 5, 2012.

The Court of Appeals refused to compel anyone from CMI to attend the court hearing because it was an out-of-state firm. Parker argued that CMI employees were material witnesses in his case because their machine generated the only evidence that his blood alcohol level was above 0.08. Parker had no way to challenge the accuracy of the device's estimate without knowing how the Intoxilyzer software generated the printout.

Before a trial judge can order an out-of-state witness appear, he has to be convinced that the witness is "material" to a case. Parker submitted evidence regarding the widespread accuracy problems with the Intoxilyzer. Washington, DC had to overturn 300 DUI convictions as a result of the use of faulty machines over the course of a decade. Virginia officials spent $1.8 million to replace Intoxilyzer 5000 units deemed "dated, unstable and unreliable."

The trial judge refused to consider Parker's documents, deeming them hearsay, which meant CMI could keep the source code secret. The high court disagreed, finding that the lower courts were wrong about the rules of evidence. Nonetheless, Parker will still have to make his case a second time before he can obtain the source code.

"The Court of Appeals should have vacated Parker's convictions and the order denying his motion for material witness certificates, reversed the trial court's exclusion of Parker's proffered documents, and remanded the case to the trial court with direction to issue a new order on Parker's motion," Justice David E. Nahmias wrote for the unanimous Supreme Court. "However, the trial court retains the prerogative as the fact-finder to determine the weight and credibility of the evidence submitted."

Both the Ohio Supreme Court and Minnesota Supreme Court have ruled that breathalyzer manufacturers must hand over their source code.

A copy of the ruling is available in a 120k PDF file at the source link below.